Sue Sutton - Going Drug-Free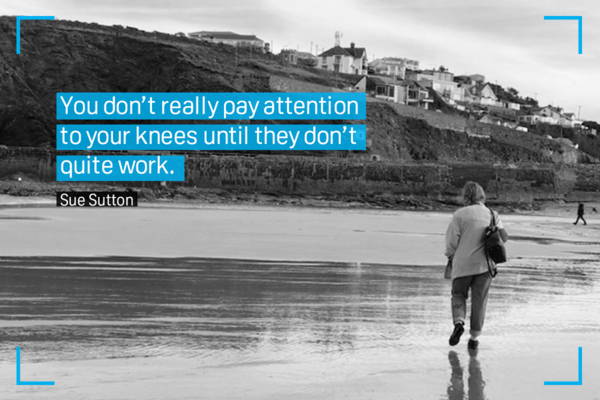 Sue Sutton has worked with children throughout her career and in her spare time loves travelling and a good walk. Unfortunately, due to worsening arthritis in her knee, it's become harder to do the things she loves.
Earlier this year, Sue signed up to take part in the Flexiseq Experience Study. Initially sceptical about Flexiseq's ability to help her, she's now a convert, particularly as it's helping her stay mobile.
Here's Sue's story.
__
Over the years, I've developed osteoarthritis in my left knee. At first, I was just aware of a general ache and I thought I'd knocked it on something. It was initially like the feeling when you get a bruise but the pain kept getting worse and worse.
I've always felt I have quite a high pain-threshold so I probably left it longer than I should have to go to the doctor's, but eventually it got too painful. To begin with, I was using a knee support and taking ibuprofen. And I also used to sit with my knee elevated, which is not easy when you have to go to work.
I've always worked in schools, mainly in special needs with autistic children. Walking around a school, going up and down stairs, bending over to work with small children, it didn't agree with my osteoarthritis. It became impossible to kneel down which is difficult when you have to spend most of your day getting down to their level. It was killing me and eventually too much.
It's amazing how debilitating pain in your knee can be. You don't really pay attention to your knees until they don't quite work.
The worst thing for me was getting in and out of a bath. I've never experienced pain like it. You take such easy tasks for granted when you're fit but one day I was sitting in the bath thinking, "I literally can't bend my knee, I'm going to be here forever."
I was very sceptical of Flexiseq when I first started using it. I found it hard to believe that something drug-free could do what I needed it to do. But, I was in so much pain anything was worth a try. It started working for me quite quickly.
After a few days I could feel the difference and I was genuinely shocked. My mum kept asking me, "what's it doing, how is it working?" and I didn't want to answer because in my head I couldn't quite believe it was true.
Doctors tell you to move more when you have arthritis but it's so hard. You're sitting there saying: "Move more? But I'm in agony."
Yesterday, I walked for about an hour and halfway there I thought, "is it sensible to be walking this far?" I got there and back with no pain. There is no way that would have been the case before I started using Flexiseq.
It's helped so much, I can get in and out of the bath without a problem and I can kneel down, which I've not been able to do for months. I'm hooked, I was on Amazon not twenty minutes ago looking to buy some more.
Believe the reviews you read on Flexiseq I can attest this really does work. I've recommended it to people already.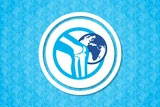 News from flexiseq
The personal information you are providing will help us to deliver, develop and promote Flexiseq products. Submitting your details indicates that you have read and agreed to our privacy and cookie policy. You can read our policies here.