Technology To Help Your Arthritis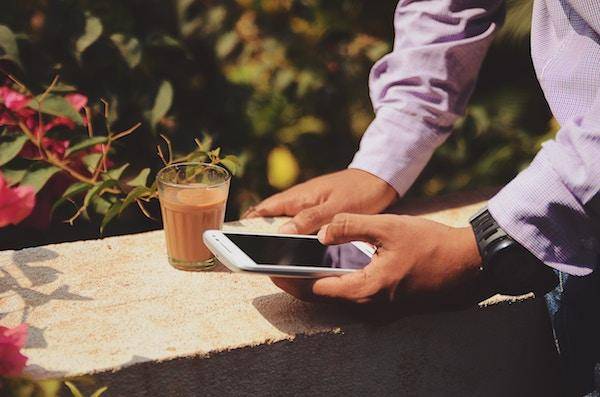 Simon Stones was diagnosed with juvenile idiopathic arthritis (JIA) when he was three years old. He has never known a life without arthritis and is now determined to help others take control of their health. He is a PHD Researcher, a Health Activist and a member of EULAR (European League Against Rheumatism).
Growing up with arthritis, Simon didn't have the luxury of googling how to cope with his disease. Now - with the advent of modern technology - he is keen to see others with arthritis embrace all the tools that can help them better understand and manage their condition. Here Simon gives us four key ways in which anyone can use technology to help alleviate their arthritis.
N.B. while Simon is specifically drawing attention to younger arthritis patients, these tips are applicable to many (but not all) people who suffer with joint pains.
Connect

By connecting with other people with arthritis you can learn, share, laugh and cry together. The support of people going through similar experiences is incredibly useful. The website and social media presence of Arthur's Place is designed for people roughly 18-35 years old with arthritis. It's a great place to learn and to network. I would really recommend people go and have a look there. There are a host of other groups on Facebook that can greatly help those looking for support and advice from their peers.
Software

Writing can be difficult if you have arthritis so the alternative is typing. We type a lot more in day to day life than we used to due to access to computers, but that too can be difficult if you have arthritis. Being able to use voice dictation software to record can be hugely beneficial, even more so if you're studying or doing a lot of work. If you're a student there's a disabled person's allowance from Student Finance England which helps young people with disabilities to get the support they need. That allowance is available to people with a variety of disabilities whether they be things like arthritis or dyslexia.
Phones

This doesn't have to be a fancy app you pay for; it can be as simple as something like taking photos on your smartphone. You can use the reminder function on most phones to help you keep up with the medication you have to take. It helps you manage what you have to do which allows you more time to get on with life. It's also a way of documenting your arthritis; this way you and your doctor can begin to understand what helps and what doesn't help. It also means if you have a particularly bad day you will have an accurate record from which you can give your doctor a more rounded impression of what you are experiencing and going through. I firmly believe that collecting data about the day-to-day of living with arthritis will help shape future research into treating the disease.
Mindfulness

Sometimes it's great to take some time out; it lets you reflect on things and put yourself first, which can be difficult to do when you've got so much else going on in life. I went on a course recommended to me last year which was for people with arthritis, heart disease and diabetes. It was a six week course and I learned mindfulness techniques. It encourages you to think about the things that make you stressed and how you can better cope with them. Everyone I was on the course with found it hugely helpful. Even if you spend just five minutes a day doing that it can make difference. It lets you take time out from life and from your stressful condition. There are some good mindful apps you can plug in and listen to, but even small things like adult colouring can really help you relax.
Practical Tech

There are lots of gadgets for around the house, things like machines that help you open jars. You tend to hear about these things through social networks when someone says, "Here's something really useful". Someone actually posted something the other week about a heat pack that plugs into the mains and you put around your back - it helped them alleviate pain after a long day. I thought it sounded interesting so went and bought it and have found it really useful. It comes back to connecting with people. It's worth trying out what works for other people to see if it can help you.
You can follow Simon Stones on Twitter, Facebook, Instagram and Linkedin, as well as finding about him on his website.
---
News from flexiseq
The personal information you are providing will help us to deliver, develop and promote Flexiseq products. Submitting your details indicates that you have read and agreed to our privacy and cookie policy. You can read our policies here.