How to stay active at home while self-isolating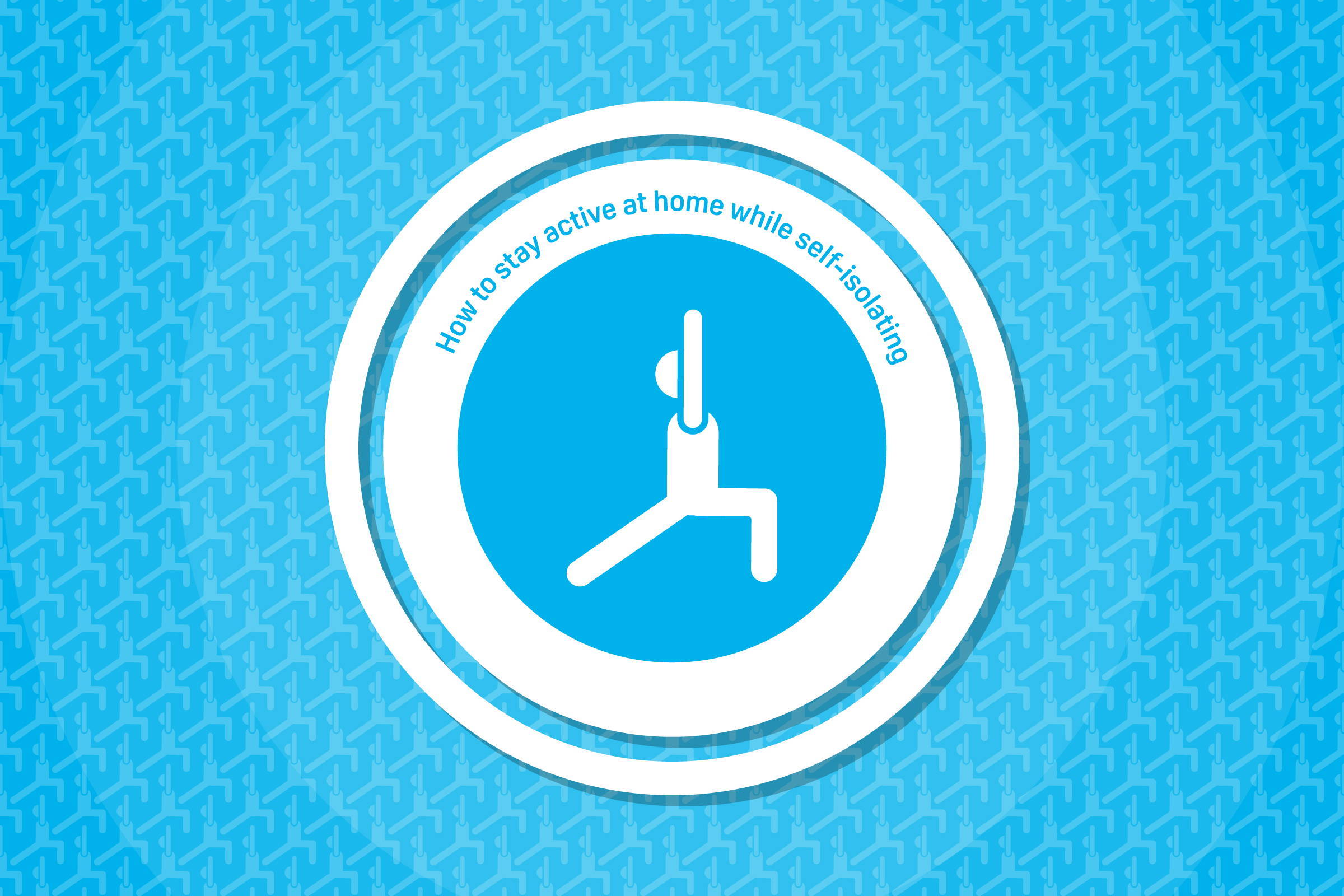 It has been scientifically proven that staying active when you have arthritis is key to maintaining joint mobility.
As Clinical Programme Manager for Function Jigsaw Tom Heeley says, "By keeping the joint moving you are keeping the range of moment in said joint. This, in turn, allows the synovial fluid (the body's natural lubricant in joints) to distribute evenly on those rough surfaces and in turn improve movement."

But staying active when the country is in a state of lockdown and social distancing is not that easy, especially if you are in a high-risk category for which self-isolation is key to staying safe.
Thankfully, in this modern world technology and the internet can be of great aid. We've found a host of videos of simple exercises to do at home that could make all the difference to keeping those joints healthy.
Please remember, when it comes to exercise, listen to your body and only do as much as you can handle. If you are in any doubt as to whether these might be too much for your joints or general health please consult your doctor before starting.
Do you have arthritis in a specific joint?
---
Below are a host of exercises that can be done from the comfort of your own home to help ease pain and stiffness in joints ranging from shoulders, hips and knees all the way down to your feet and hands.
---
---
The British Heart Foundation know better than anyone the importance of staying active to get your heart pumping and get the blood flowing.

Why We Love It: this video is a simple to do 10-minutes a day exercise routine that doesn't ask too much of you. It also includes excellent insights into why we have to stay active.
---
---
Chances are during lockdown you're doing a lot of sitting around and not moving as much as you usually would. This can cause your body to tighten and stiffen in a way to put extra strain on your joints. This video is really simple to do and covers essentially the whole body in a quick 15 minutes.
Why We Love It: It's aimed very much at beginners so none of the stretches are too challenging. What's more, it comes with a free PDF to remind you how many repetitions of each exercise you should be aiming for. Remember, don't push yourself but these can give you a target to build up to.
---
The one to do while working
---
Are you still working during the lockdown? If so finding the time to get active is going to be even harder. So this video is perfect as you can do almost all the yoga stretches while sitting at your desk.
Why We Love It: If you're sitting down all day at a desk or computer your joints and muscles can be hunched over. This video is great to do over just a 6-minute break to keep everything moving.
---
---
You might have heard of 'The Body Coach' aka Joe Wicks on the news recently. He's released a collection of great videos for people to stay active during lockdown from the comfort of their own living rooms. And this is his first home workout for seniors.
Why We Love It: Joe keeps everything nice and simple. He's brimming with enthusiasm and doesn't demand too much from you.
---
The one that's good for knees
---
In 2017 it was reported that 120,581 knee replacement surgeries were carried out in the UK. So clearly knee joint issue is one we need to focus on. This video specifically looks at helping knee pain so it's perfect to keep those troublesome joints moving.

Why We Love It:  Host Jessica doesn't expect you to have all the kit she uses so offers simple to find at home pieces of 'equipment' to help bring some of these to life. A pillow, for example, can be of great help.
---
The one to do around the house
---
One way to stay moving when you're at home is to visit different rooms. With this in mind, this video from Lloyds Pharmacy and fitness blogger Carly Rowena is great. It takes into account various rooms you're bound to visit at least once a day, the bathroom for example, and utilises these spaces to incorporate a simple exercises regime.
Why We Love It:  It starts with exercises you can do in bed. So before you even get up in the morning you can get active. What's not to love?
---
The good for arthritis one
---
If you're living with arthritis sometimes the pain and stiffness of exercise can make it increasingly difficult. This video from Nuffield Health takes that into account and offers some very simple, delicate exercises to get key joints moving.
Why We Love It:  It covers a variety of different joints with easy to follow instructions. It also reminds you that when exercising with arthritis to take it gently and never push yourself beyond what you feel comfortable with.
News from flexiseq
The personal information you are providing will help us to deliver, develop and promote Flexiseq products. Submitting your details indicates that you have read and agreed to our privacy and cookie policy. You can read our policies here.