Arthritis Christmas Wishlist
As anyone with arthritis or joint pain will attest, doing even the simplest of tasks can become difficult when your joints are hurting. Thankfully there are some very clever people out there who have come up with a host of ideas to help. So this Christmas why not ask your loved ones (or Santa) for something to make 2017 free of joint pain.
Garden Handle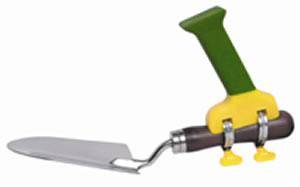 Image Courtesy of Arthritis Supermarket.
There are a whole variety of specialist arthritis garden tools that can help you better get into those roots and flowerbeds, but what makes this garden handle great is it improves all of your current tools. So you don't need to go out and re-stock the shed, just pop this little beauty on and all your gardening implements are now friendly to those with joint pain and arthritis.
Buy HERE.
Seat Belt Helper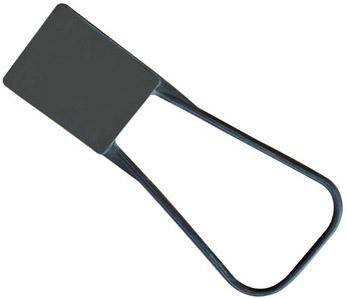 Image courtesy of AidApt
Doing seat belts up can be tricky even for those without joint pains and we've all seen people waving their arms about grabbing at thin air as they try to lay their hands on the buckle that's hiding somewhere behind their head. Those days are gone though thanks to this nifty gadget which lets you pull it easily across without the need to flail around behind you hoping for the best.
Buy HERE
Kettle Tippers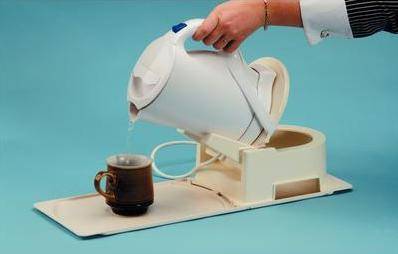 Image courtesy of Patterson Medical
One of the things we hear a lot when speaking with those who swear by Flexiseq are the little things arthritis prevents them from doing. Pouring the kettle is one of many. The weight of the heavy kettle, filled with boiling water, just waiting to make that all-important brew, can cause more pain than a cup of tea should ever be worth. The kettle tipper means you never have to pick the kettle up; simply pour from the device.
Buy Here
Reach Claw

Image courtesy of Patterson Medical
We've all been there: you sit down in your favourite comfy chair, perfectly poured cup of tea in hand, and look cross to see your TV remote is just out of arm's reach on the coffee table. Suddenly those aching knee joints start to protest at having to get back up. The reach claw is a simple device that has the problem licked. That goes double for those hard-to-reach shelves in the kitchen.
Buy HERE
One-Touch Jar Opener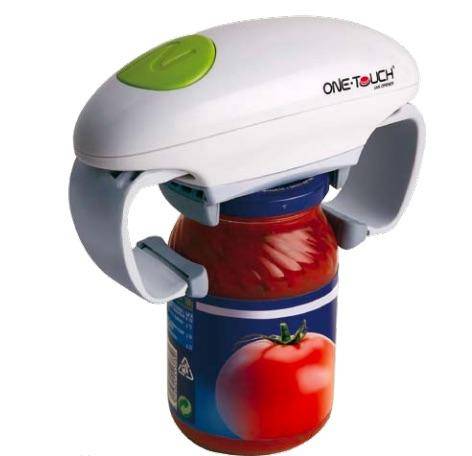 Image courtesy of One Touch Products
Earlier this year we spoke to the lovely Sue Hibbert (and her cats) who told us how arthritis makes opening jars a nightmare. This One Touch Jar Opener is here to relieve the strain. Affix the opener to any jar and with the touch of a button it will do the heavy lifting for you. No more dry toast - let the jam loose.
Buy Here
Fingernail Clipper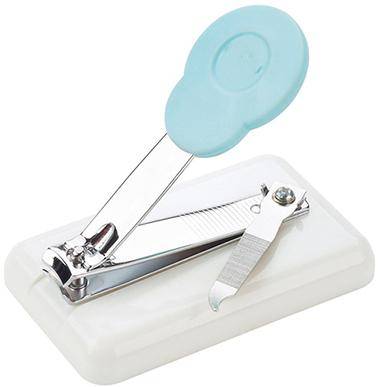 Image courtesy of PETA UK Ltd
Having joint pain in your wrists, hands and fingers can reduce your dexterity to painful levels. This fingernail clipper might look more like something you'd find next to an office photocopier but it lets you cut your nails with ease.
Buy HERE
Upeasy Lifting Cushion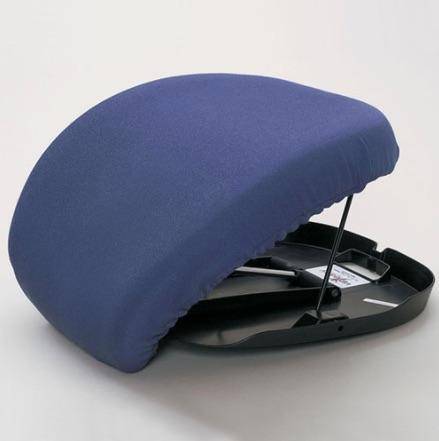 Image courtesy of CompleteCareShop
Remember the time you'd just sat down and forgotten the TV remote? This is another way to make life a little easier on your knees when getting up from a chair. The UpEasy Lifting Cushion lifts up to 70% of your body weight and doesn't need batteries. It's also incredibly portable so you can take it wherever you go.
Buy HERE
Mobile Phone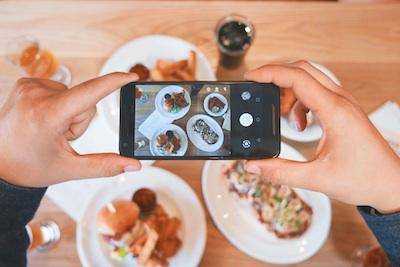 Last month we spoke to EULAR ambassador Simon Stones who pointed out the power we all hold in our hands when it comes to mobile phones. Simon explained how crucial phones can be to documenting your arthritis and relaying that information to your doctor to help with your treatment. You might already have one but if not it's worth looking into buying a smartphone.
Roomba Hoover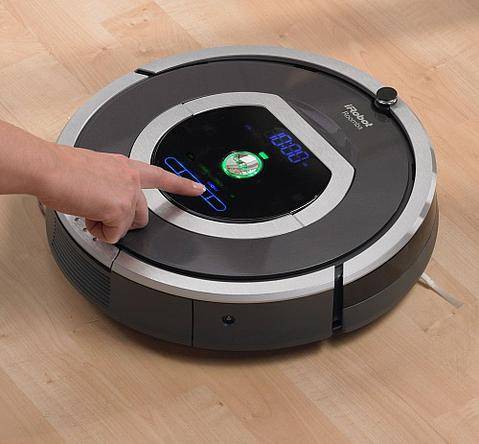 Image courtesy of iRobot
No one likes to do the hoovering. No one. But it's a particularly unpleasant prospect for anyone with chronic joint pain. Now you can relax with The Roomba Hoover: a little mini miracle robot that glides around your home doing the hoovering for you. All you need to do is empty it every once in a while; it even knows when to return to its charging station to get more power. If only it could do the laundry too.
Buy HERE
Stand-up Weed Remover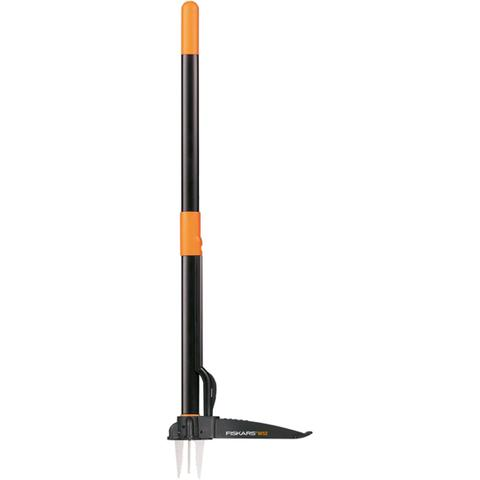 Image courtesy of Amazon
Curling up with a good book when the joints are sore can be a blessing. But if your wrists, hands or fingers have arthritis, holding that wonderful piece of literature for a prolonged period of time can be painful. This clever little pillow allows you to pop the book on your lap, open at just the right page, and never have to worry about the weight of it impacting your joints.
Buy HERE
Thermoskin Gloves
Back in October we put together a list on how to battle thecold weather when you have arthritis. One of those tips was spandex gloves, but these Thermoskin Arthritis Gloves go one step further. The outer-layer provides additional grip while helping with circulation and gently warming your hands on those cold nights over Christmas.
Buy HERE
One Hand Cutting Board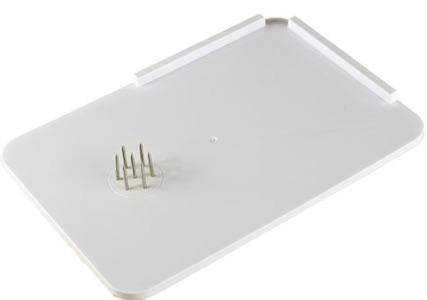 Image courtesy of CompleteCareShop
Speaking to Cooking With Arthur's Kate Lawson reminded us how hard the task of chopping in the kitchen can be. Using both hands while perilously chopping things with a sharp knife is terrifying. This One Handed Cutting Board allows you to keep the item you're chopping in place without needing to hold it down, thus putting less pressure on your joints and more on anything you might be cutting.
Buy HERE
Extreme Magic Opener
If you've got arthritic fingers then the site of a ring-pull container is likely to fill you with dread. Now, the Extreme Magic Opener means your cat need never go hungry again, and you can have all the tinned soup your heart desires. It will also help twist lids off jars, so it really is all kinds of magic!
Buy HERE
Electric Wine Bottle Opener
It's Christmas, you should indulge a little but not at the expense of hurting yourself trying to get the cork out of your favourite bottle of vino - this Electric Wine Bottle Opener does all that hard cork removing for you.
Buy HERE
Flexiseq
You didn't really think we'd leave this off did you? Flexiseq is not like other pain gels which clear inflammation to mask pain. It tackles the problem head on by physically lubricating your cartilage to improve joint function and reduce pain and stiffness. It's drug free as well so there's no need to worry about systemic side-effects or using it alongside other medication you're taking.
News from flexiseq
The personal information you are providing will help us to deliver, develop and promote Flexiseq products. Submitting your details indicates that you have read and agreed to our privacy and cookie policy. You can read our policies here.