An Introduction to Walking Football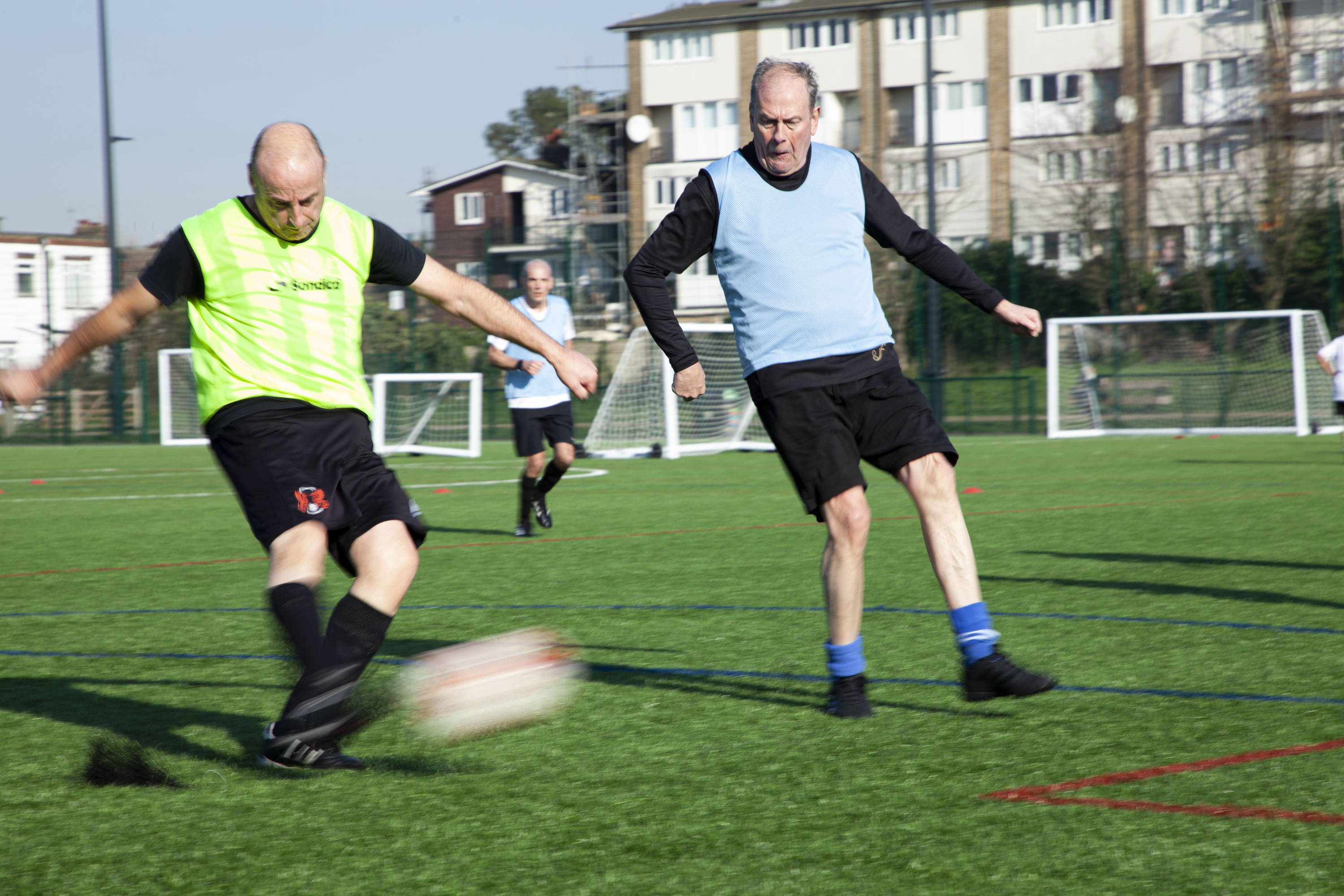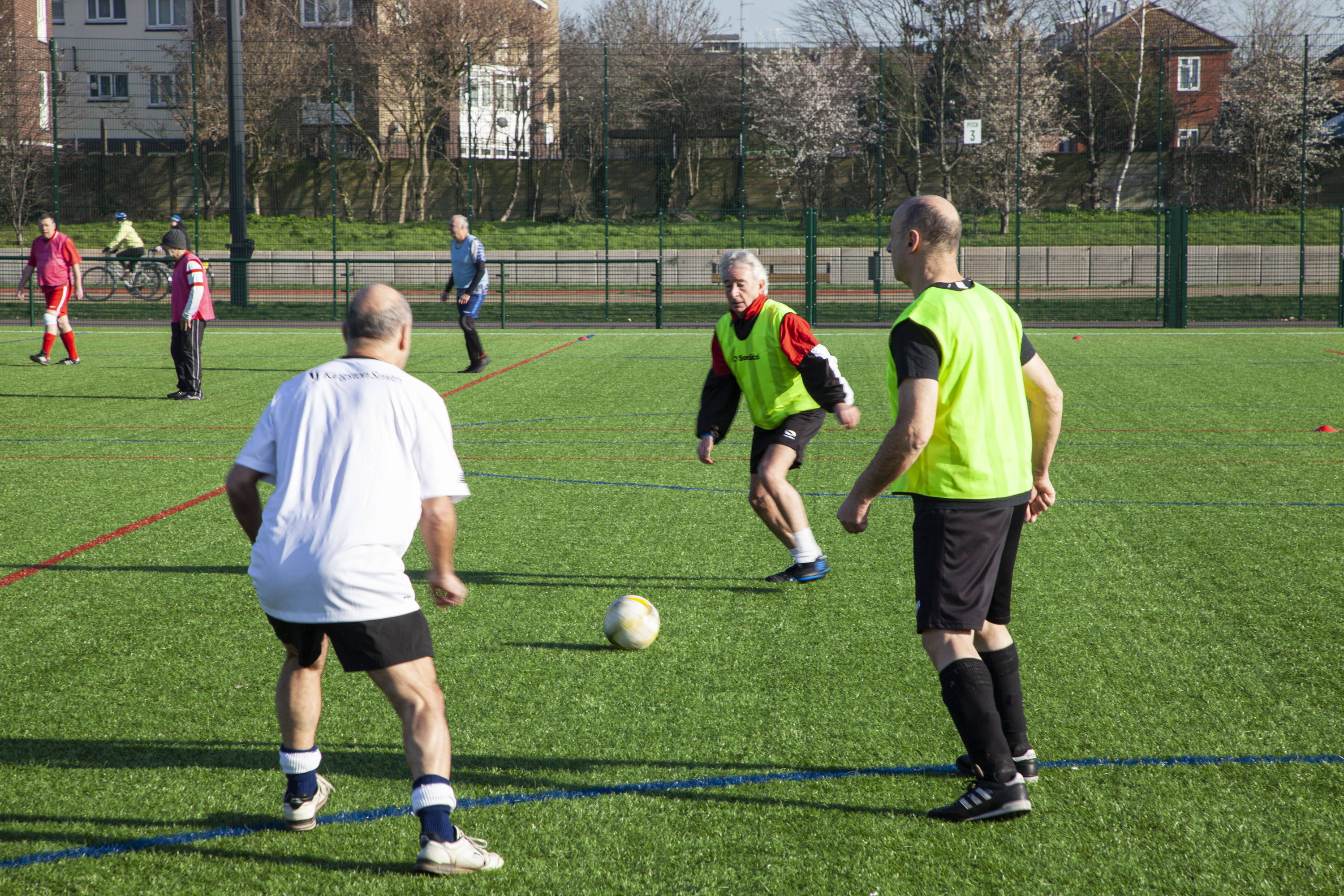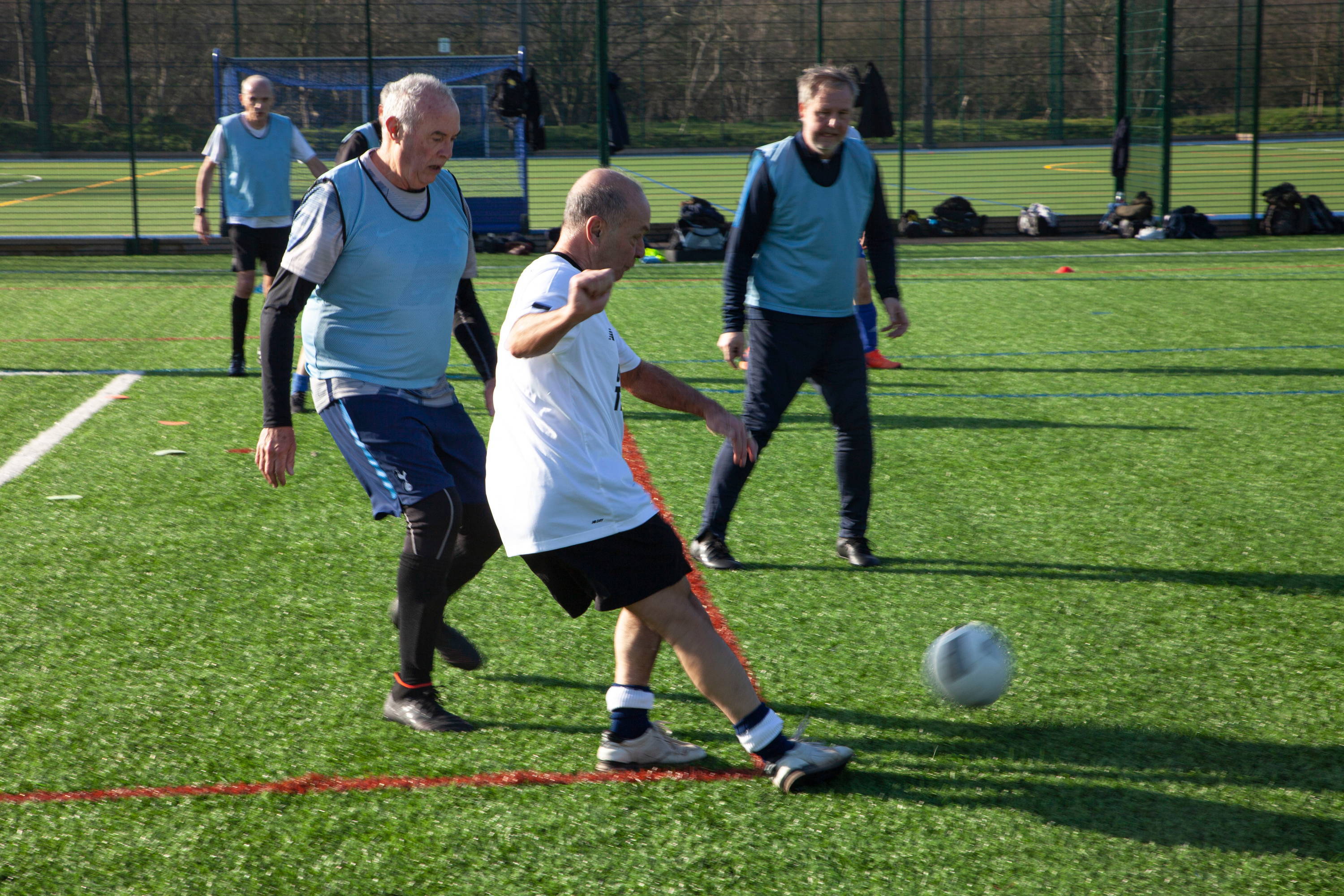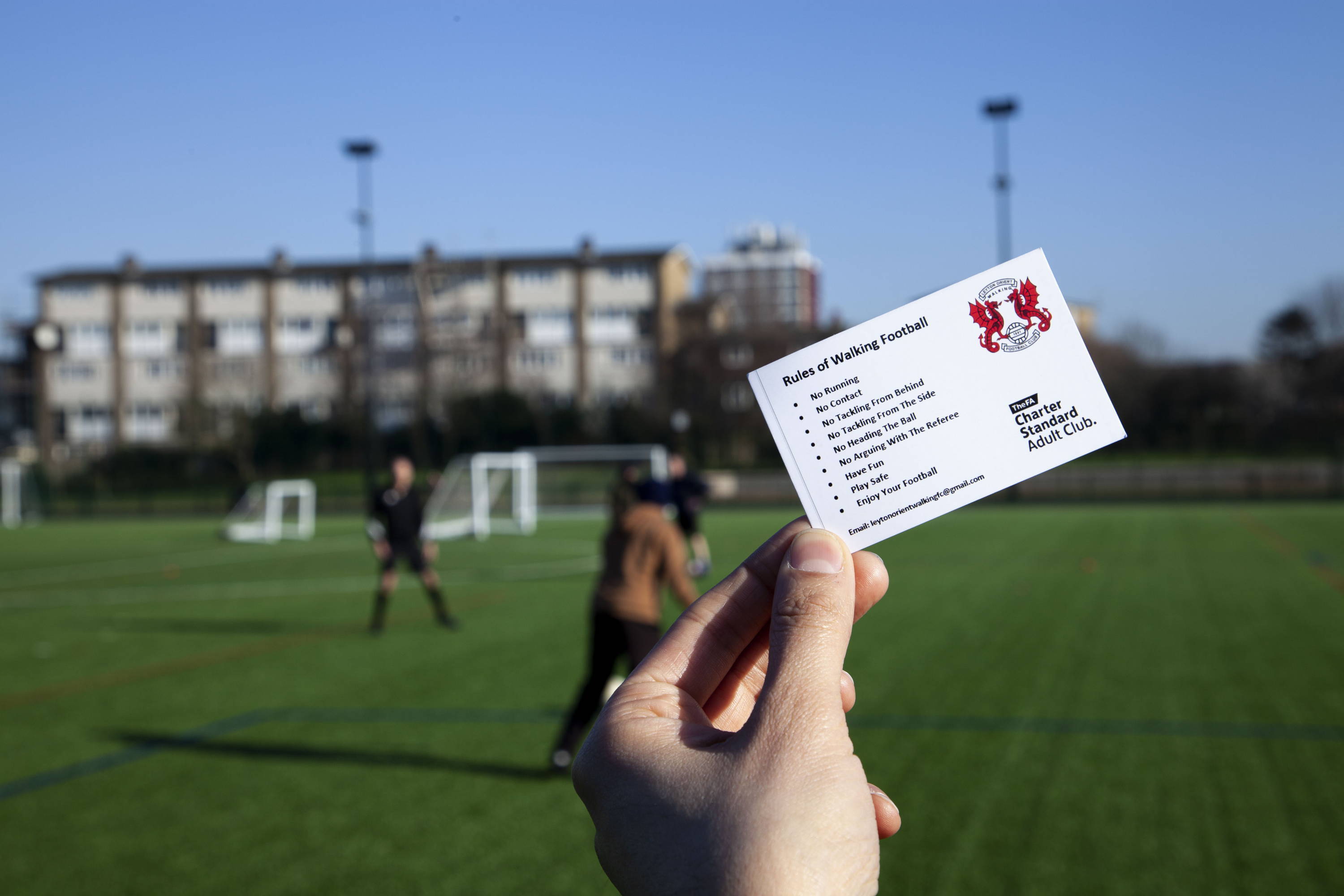 ---
It's not a gripe you'd hear at Old Trafford or on Hackney Marshes, but this is no ordinary football match we're watching. This is walking football; a slower-paced version of the beautiful game.
On a crisp winter morning in the shadow of Leyton Orient's Brisbane Road stadium, 24 players sporting fluorescent bibs are taking part in two six-a-side matches on pristine artificial turf. All of those involved are over 50 - some are even in their 70s - but there remains a competitive edge. It's also obvious that age is no barrier to friendly banter.
As you might have guessed, running is not allowed in walking football. For the most part, the players do their best to play within the rules, but when someone does break into a jog, the appeals to the ref are numerous, vocal and tinged with humour.
With physical contact and headers also banned, the emphasis is on the players to make the ball do the work. In between the odd bad touch, encouraging pats on the back and laughter, passages of technical play catch the eye. You can tell quite a few have played football in their youth.
The whistle blows, the first games are over and handshakes are exchanged. After a quick drink break, the four teams swap pitches and go again. In total, the session, which started with a proper warm-up, lasts an hour and by its conclusion, pretty much everyone is out of breath and a few are drenched in sweat.
For those of us who've been watching, there's a pang of jealousy. We wish we'd brought our boots. This looks fun.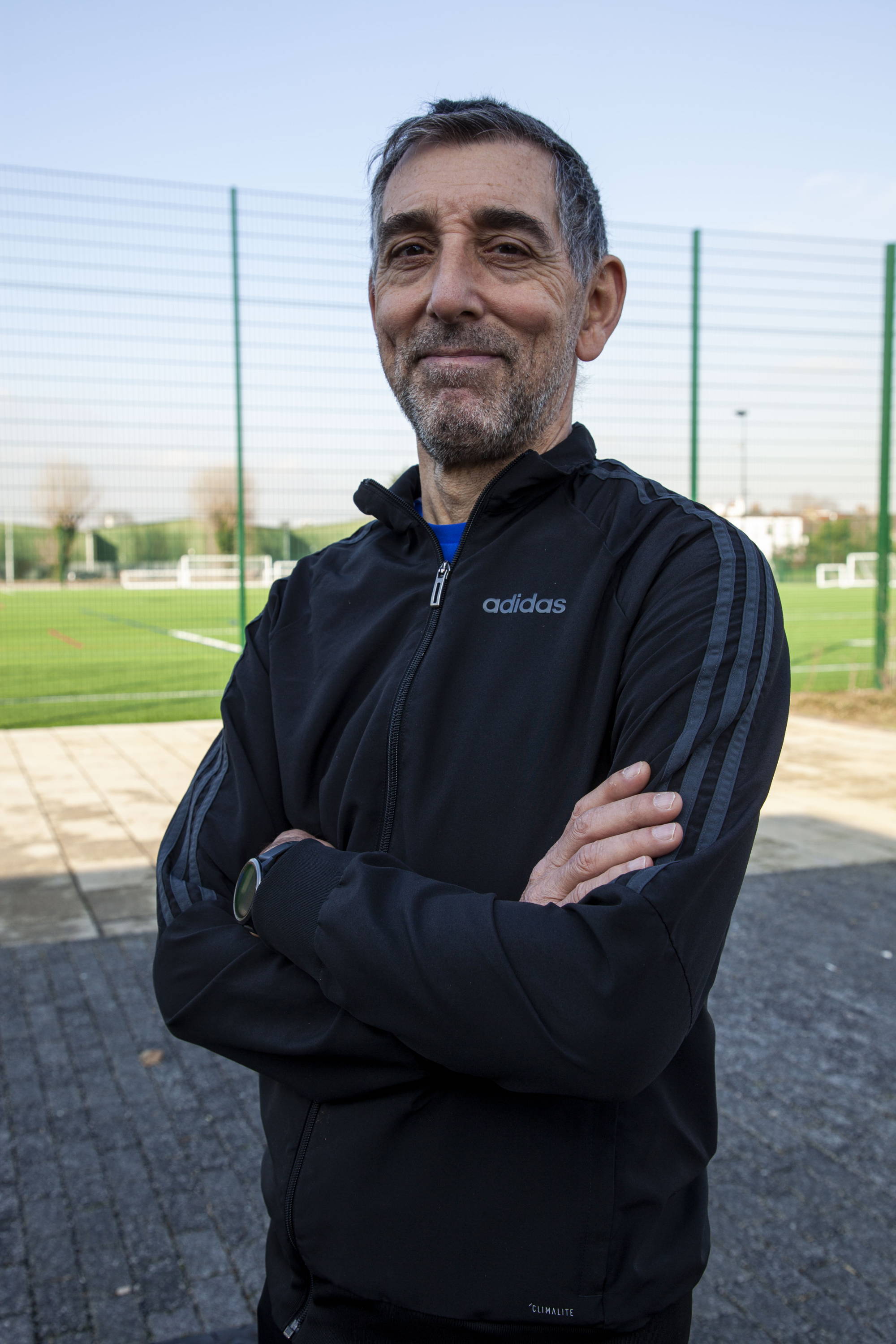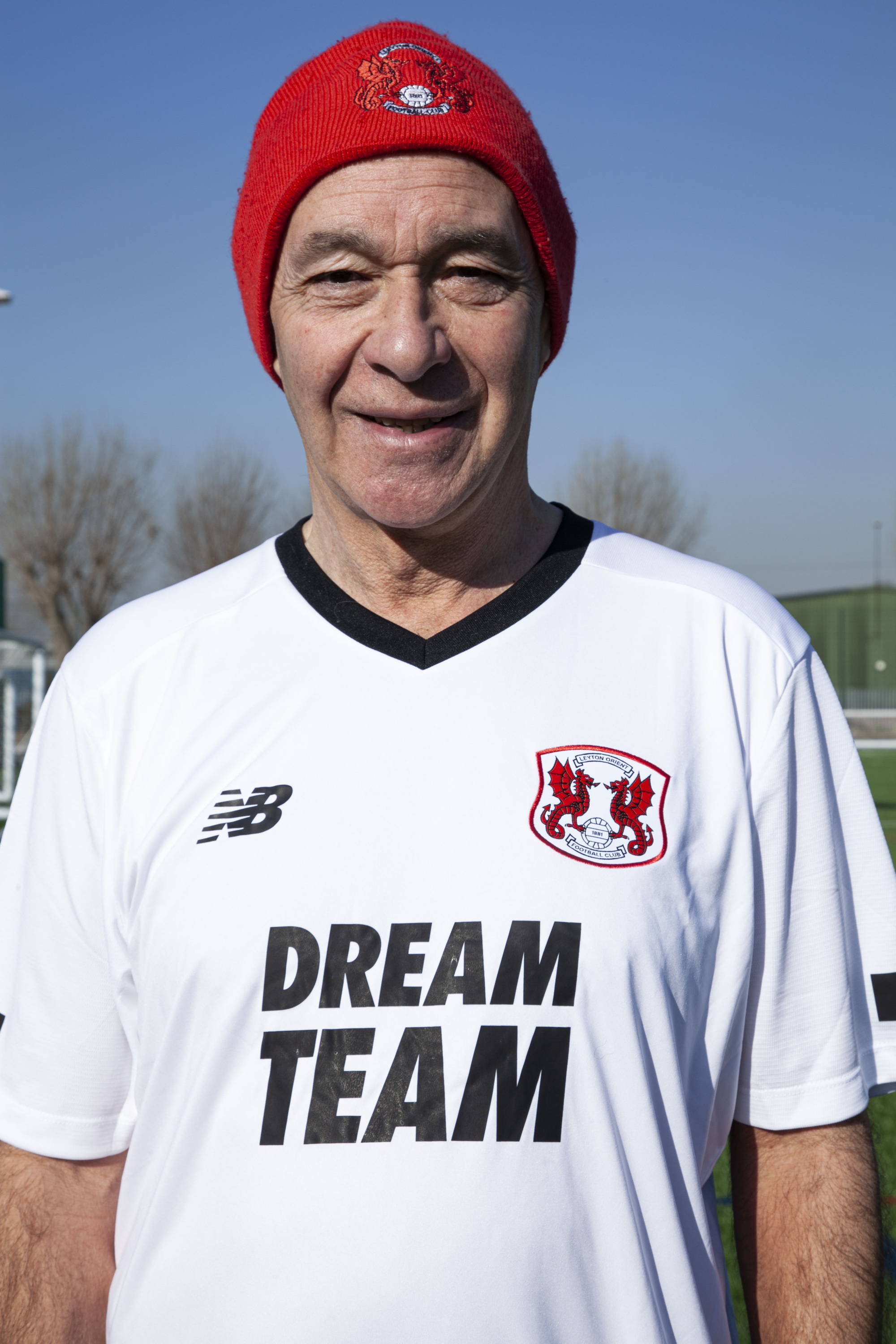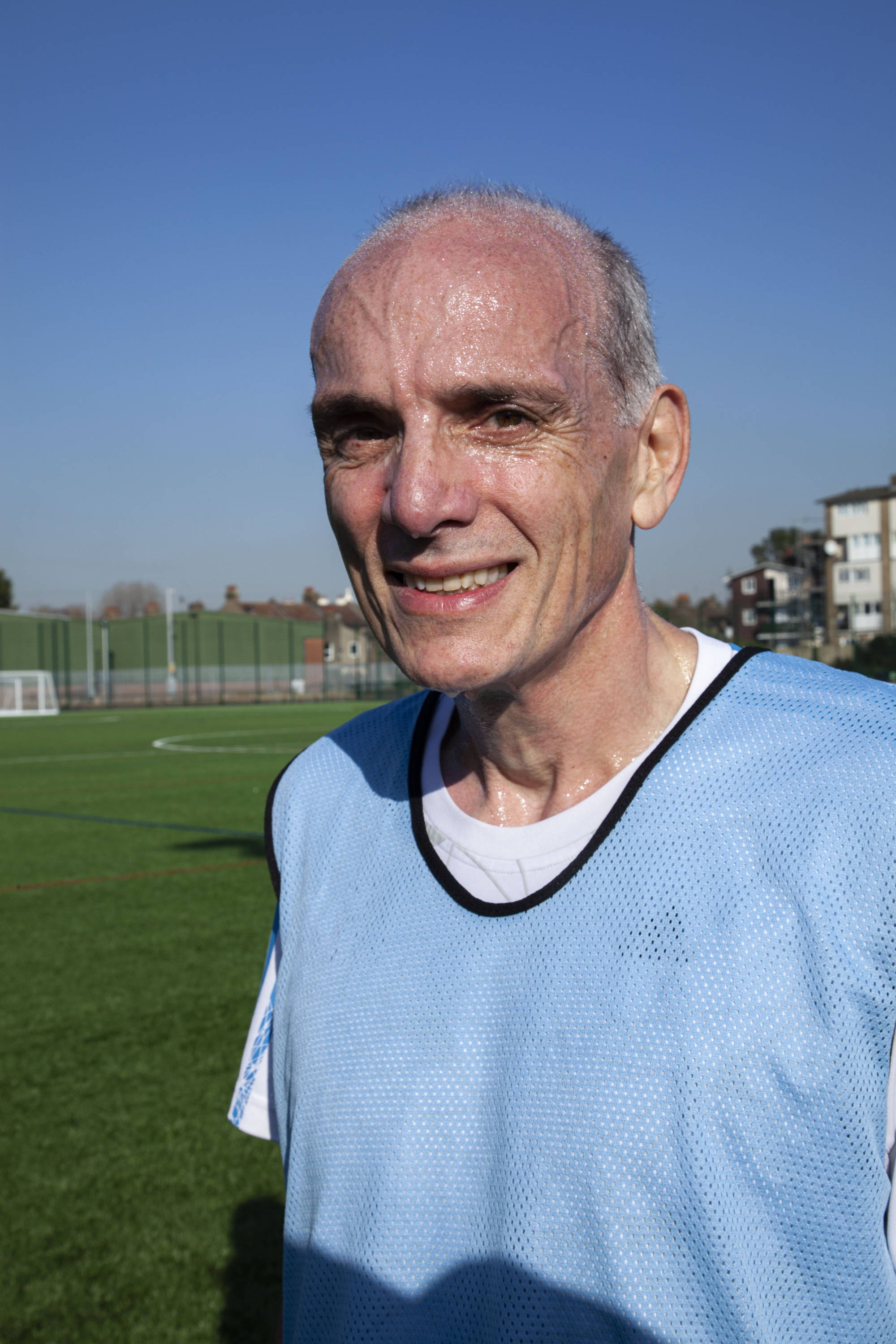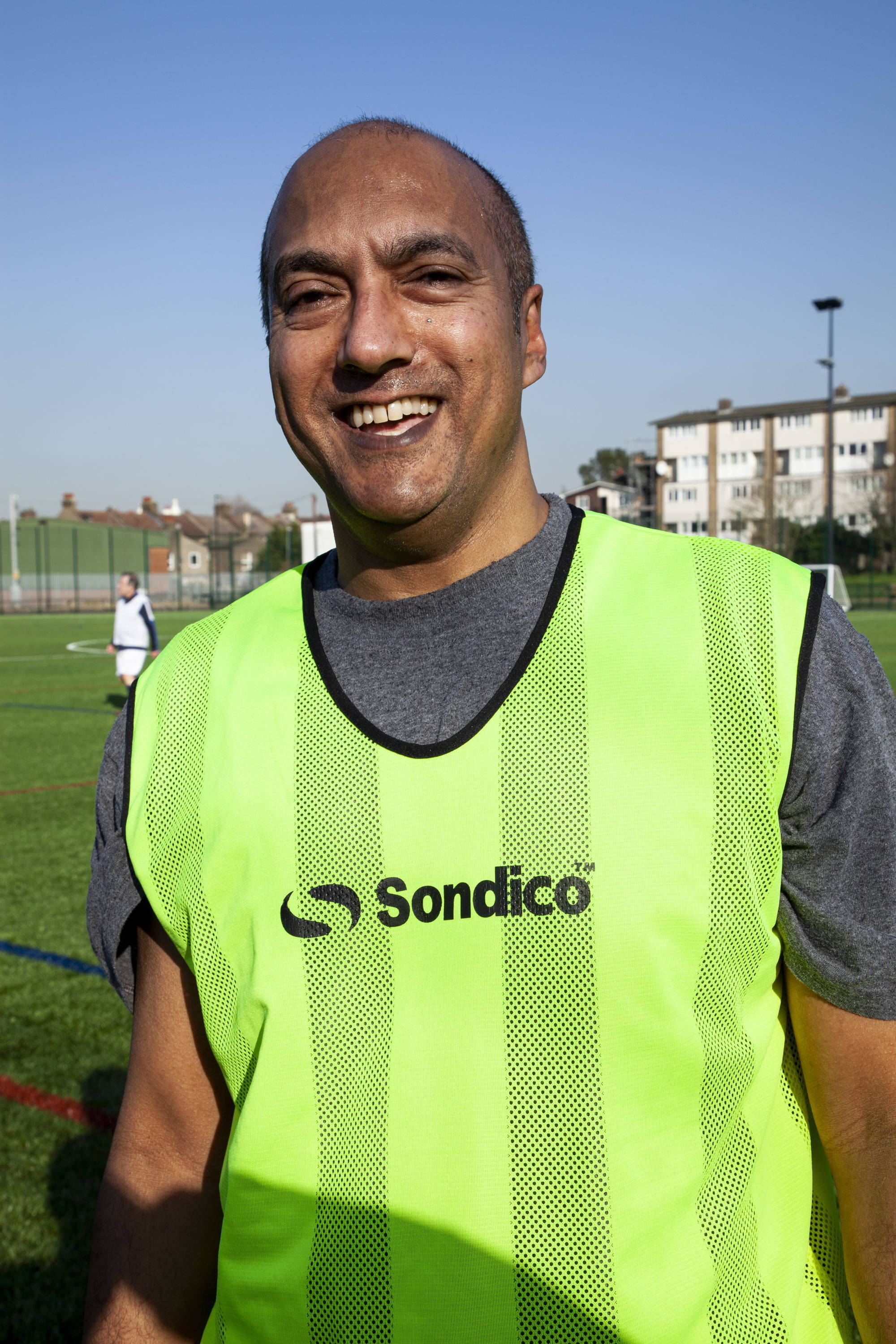 ---
With a helping hand from Barclays bank, who featured walking football in one of their TV adverts, the sport has exploded in popularity since it was first created back in 2011. At the time of writing, it's believed that over 1,000 clubs have sprung up nationwide opening their arms to football enthusiasts of all ability. It's incredibly impressive given the UK's respective football governing bodies haven't yet agreed on a set of standard rules.
So what's the appeal? According to Trevor Ridley, who plays for Leyton Orient Walking Football club and helps to organise their training sessions, it's an opportunity for people to revive and maintain a long-standing relationship with football.
"I think there has always been a reticence from some older people to play veterans football because it's a little bit physical and at times aggressive," he says. "Walking football is non-aggressive and non-contact and that's attractive to a lot of people.
"It has fulfilled a need. There was a need there for men, and increasingly women, to be able to do an activity that they had done in the past; to keep playing football. We've actually got members who are in their 80s."
Tony Brooks, the club's fixture secretary, has been playing for five years and was quick to scout out a place to try walking football as retirement approached. "I hadn't played football for an awful long time," he says. "I did as a kid and also as a young man but then work took over. I've always loved football, I go to the football, I've got a season ticket at Spurs. It's a good way to keep fit. You can't just keep going to the gym, that's a bit boring. This is different."
Both Tony and Trevor are rightfully proud of the growth of their club, which was started in 2015. They have teams for over 50s, over 60s, over 65s and women's teams competing in leagues, tournaments and friendlies across the south-east of England.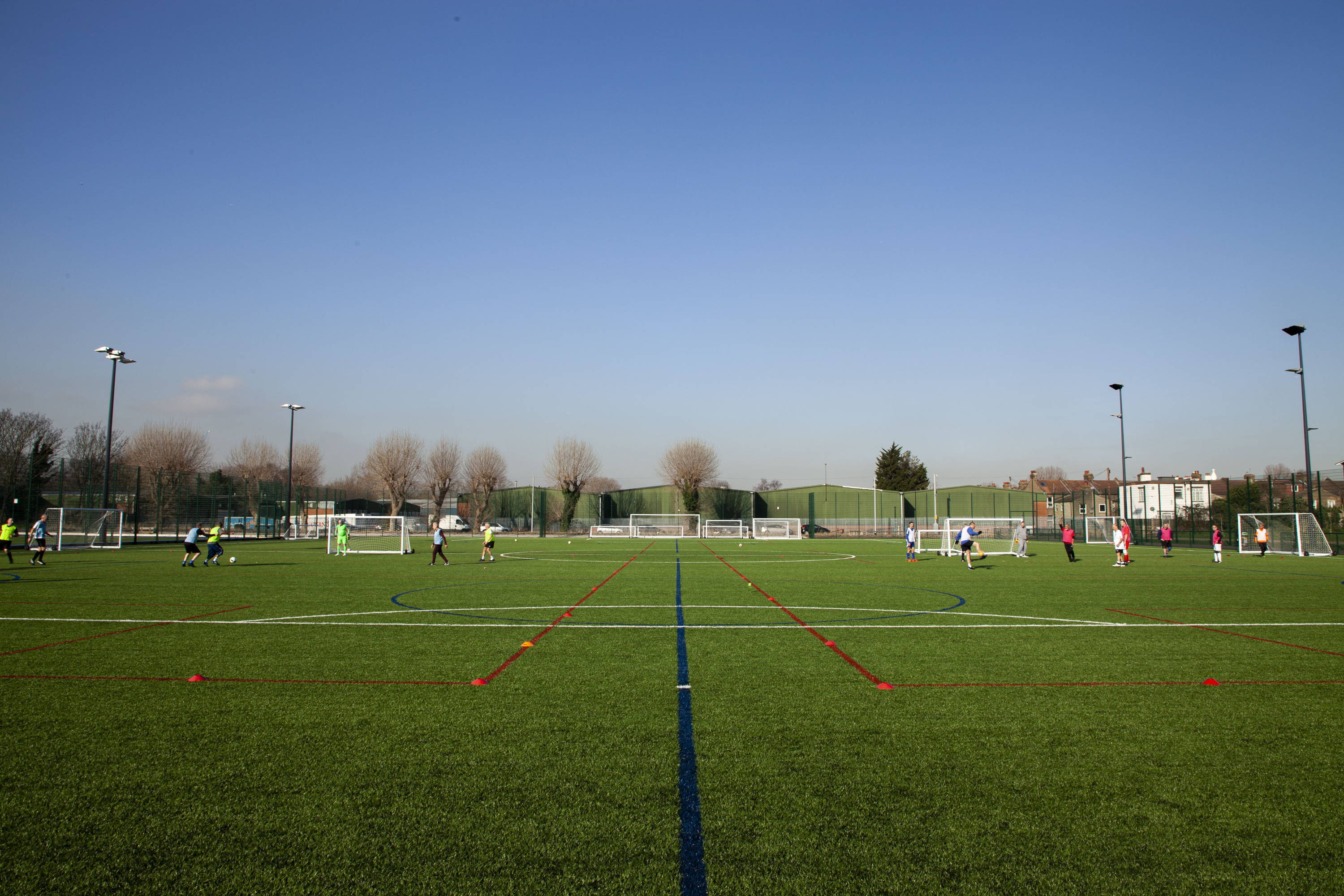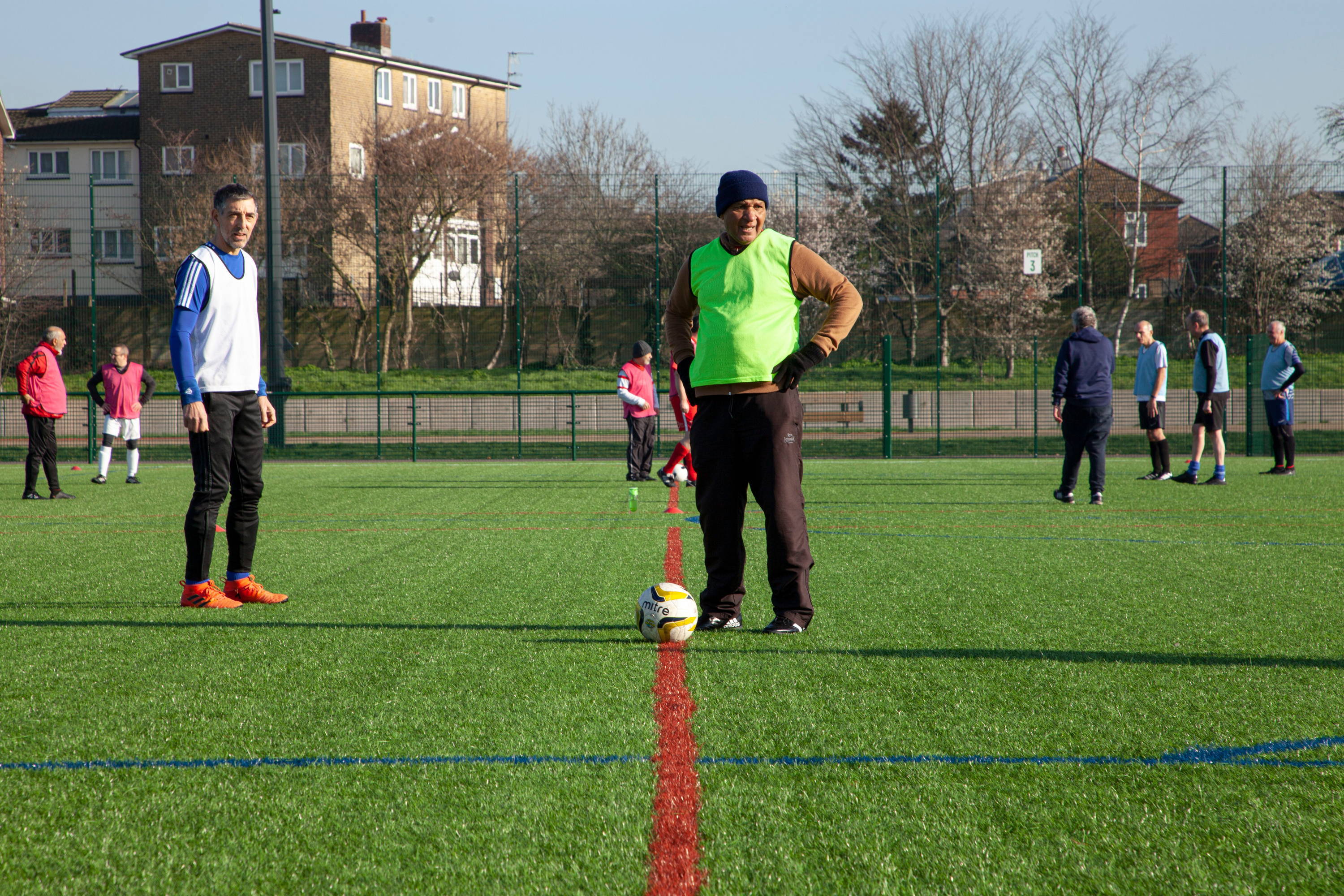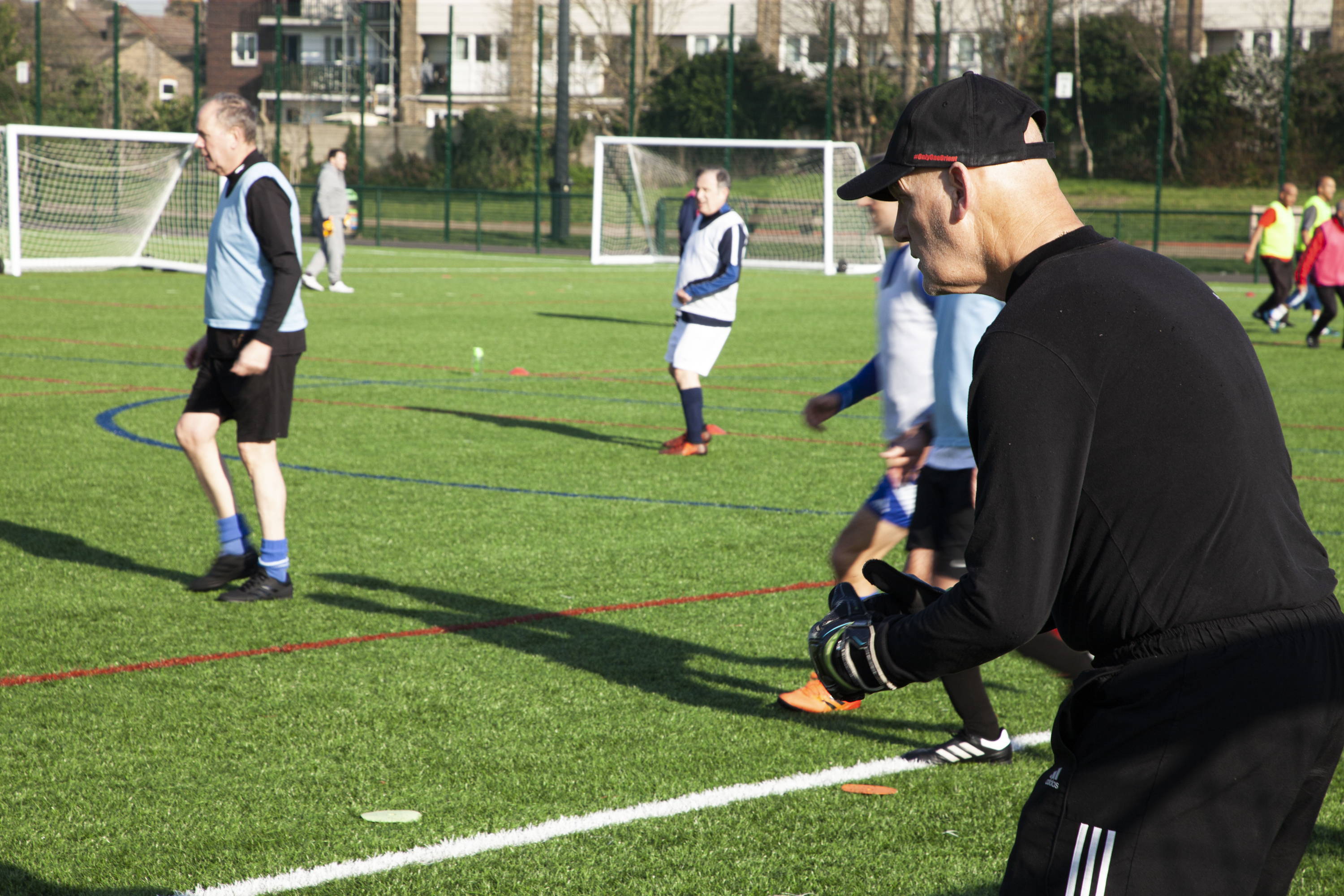 The importance of staying active
---
According to the Office of National Statistics, by 2030, one in five people in the UK (21.8%) will be aged 65 or over, 6.8% will be aged over 75+ and 3.2% will be aged 85+. While people living longer is cause for celebration, there's much debate about how the NHS might cope with the repercussions of an ageing population.
Osteoarthritis and joint wear and tear already affects more than 10 million people in the UK and according to one study published in the Osteoarthritis and Cartilage journal, it's estimated more than 430,000 hip replacements and 1.2 million knee replacements will have to take place by 2035 to keep the population in England and Wales mobile and pain free.
It doesn't help that by 65-years-old, 76% of people in the UK are considered overweight or obese. 
It has never been more important to encourage people to stay active so the rise of a sport that is accessible, affordable, sociable and enjoyable has been welcomed with open arms.
The NHS says the potential benefits of playing walking football include a reduction in the risk of cardiovascular disease and strokes, improved blood pressure and better balance, strength and reaction times.
Steve Woodhouse was introduced to walking football by a weight awareness programme run by Leyton Orient. Back playing after a year on the sidelines because of surgery on an arthritic knee, he explains why he was won over by the game.
"I don't like exercise, but if you combine exercise with something you like then you don't notice you're doing it," he says. "I go to the gym at the moment as well and that feels like a chore."
Kenneth, 76, a former cabinet maker, loves that he's learning something new. He wasn't interested in football before playing but now he's learning the specifics of the game with a helping hand from his new friends at the club.
"Walking football means a lot to me," he says, "I love the team aspect. Everyone blends in. You make friends. We help each other. They teach me. I love it, it means I'm learning. I love every minute of it."
"Sometimes I come feeling down and I go home feeling great and fit," adds Kenneth. "It's a nice pick-me-up. Good for my mental health as well."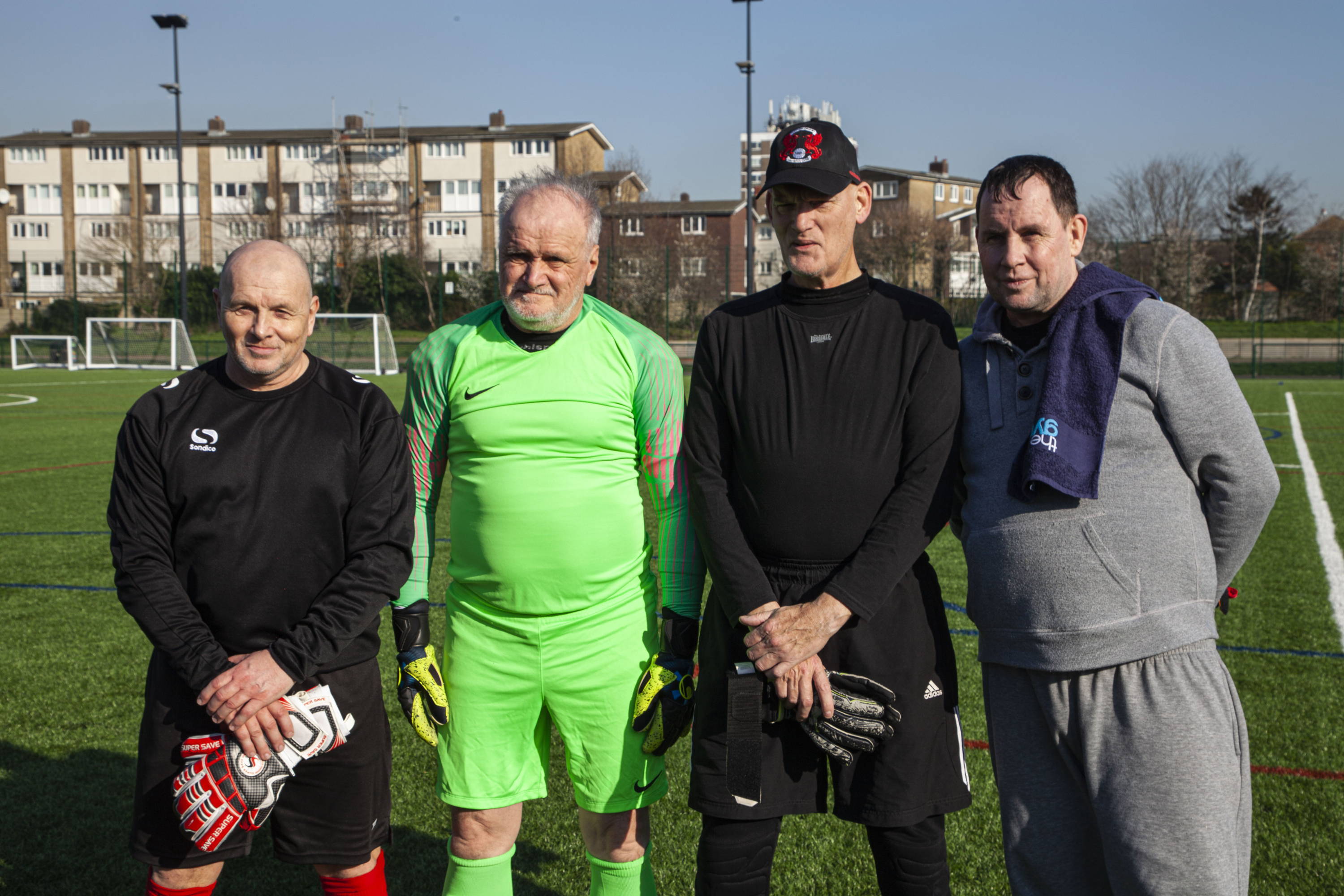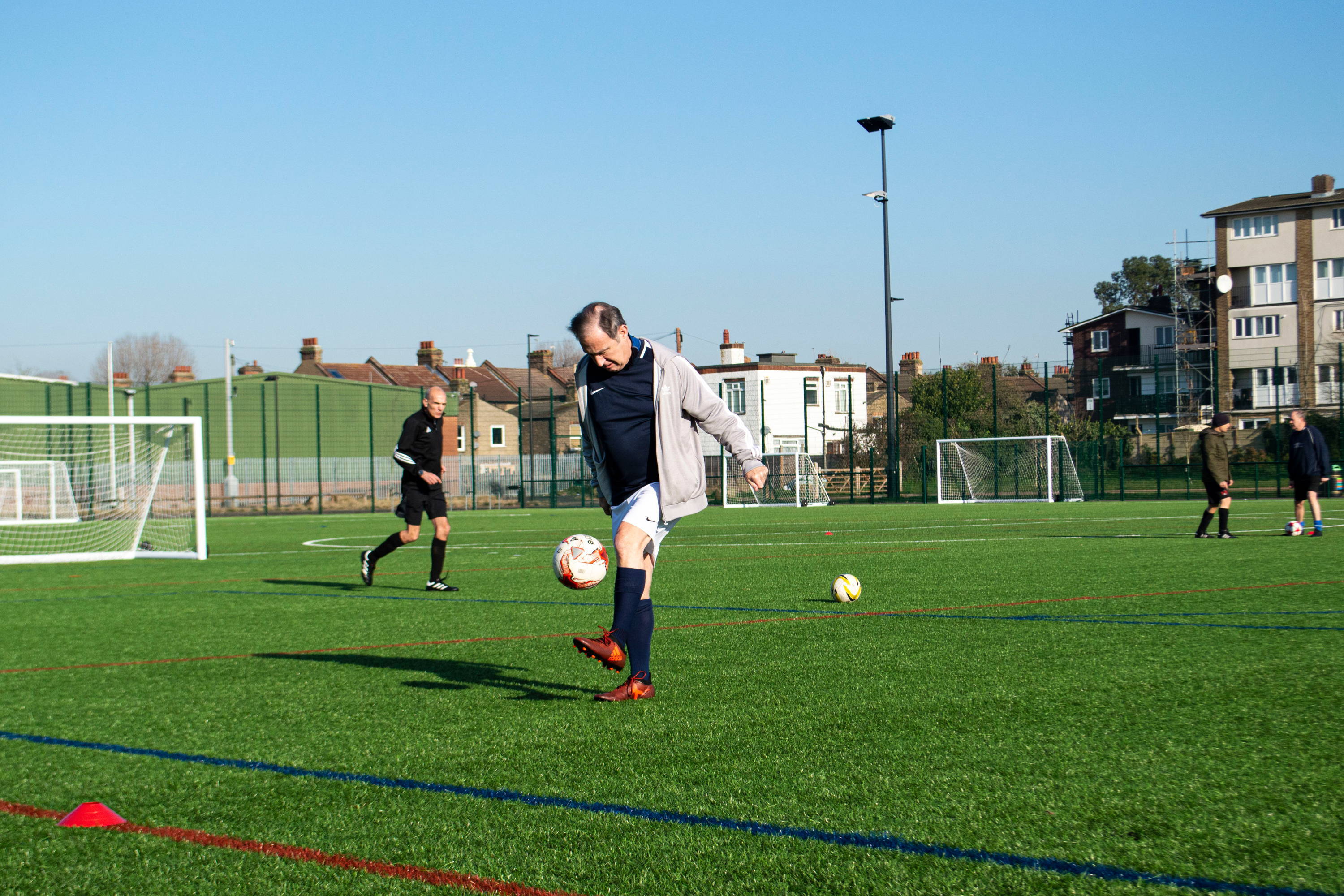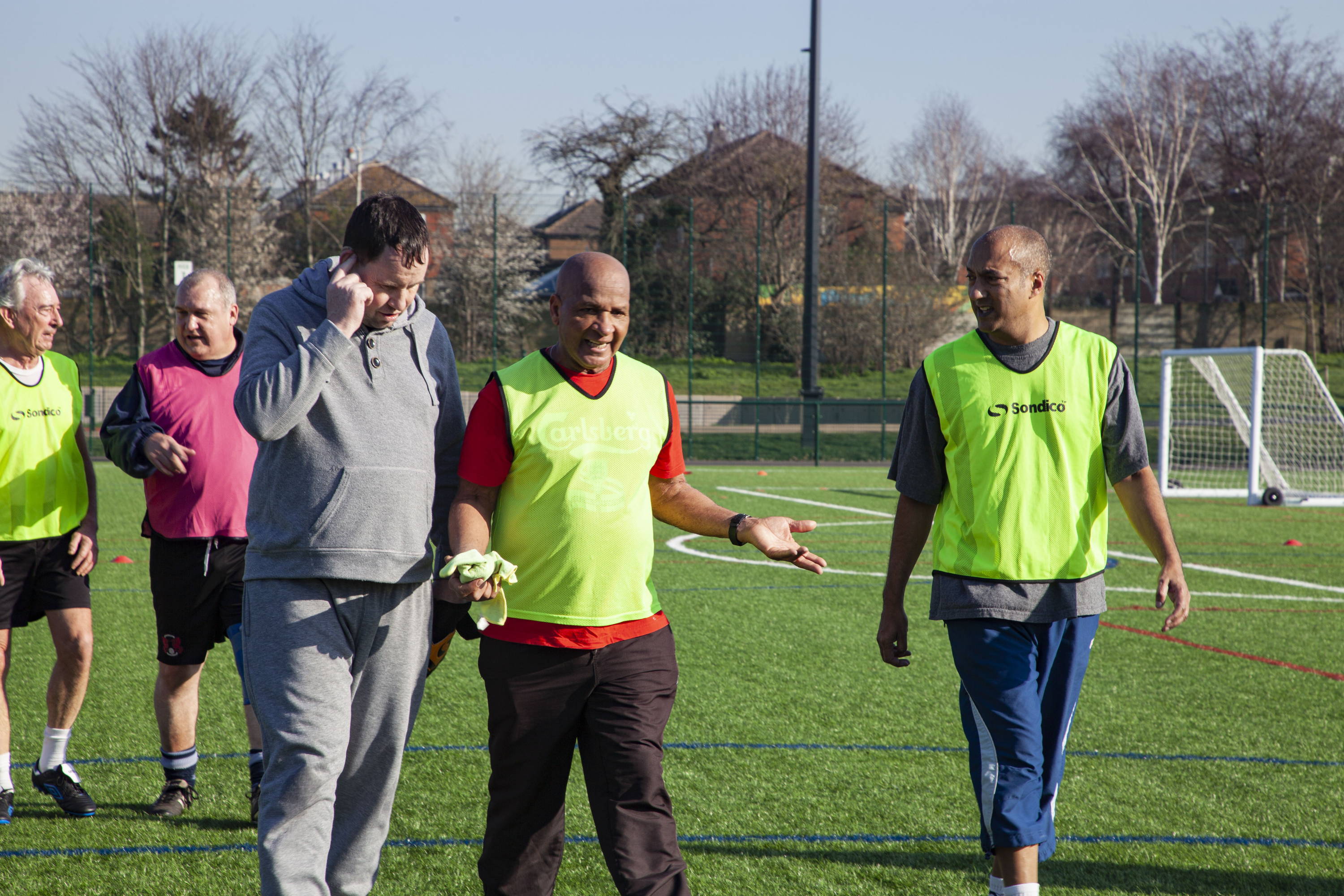 The benefits aren't just physical
---
The importance of camaraderie, both on and off the pitch, is a theme that comes up repeatedly when we chat to the players in the tearoom after their session.
In 2016 the BBC reported that more than three million people over the age of 60 were living with depression and that four out of five received no help from the NHS. Giving older men, who are traditionally less likely to recognise the importance of relationship building, the opportunity to be around others is where walking football really comes into its own.
"We're very conscious of that," says Trevor. "We were originally started by Leyton Orient Trust because of the health and social inclusion benefits for men of a certain age. They see us as a way to touch the community."
Stephen Dunn, 55, played 11-a-side football regularly until 2001 but stopped after he had to go under the knife to fix an ACL knee injury. He knew about walking football from the Barclays advert but it was a few years before he finally gave it a go. Playfully labelled 'the gobby one' by his pals in the team, he obviously appreciates the chance to reengage with dressing room chat.
"Everybody connects within the team here and I'm sure that's replicated in all the other walking football teams up and down the country," says the Glasgow-born former civil servant.
"There are obvious physical benefits but it's also great from a mental health perspective, the camaraderie is important. I'm sure there are stats out there, about men in their 50s, in particular, becoming isolated for whatever reason. This allows people to come back into a social environment for something that they've probably been quite passionate about for many, many decades."
Peter Rains started playing six months ago. He used to run and cycle but found that most clubs were full of younger people who tended to socialise amongst themselves.
"People have their own families and networks. It can be difficult to find a new group of friends but this is close to it," he says. "As a sport, it's very engaging and that's very good for people's mental health. I'm not thinking about anything else. All I'm thinking about is the football. For an hour all my other troubles are gone."
Before cuppas are finished and everyone packs up to go home, we learn about Esh. His relationship with both the game and his teammates is particularly poignant. He started training with Leyton Orient in the walking football team's formative days and despite having Alzheimer's he continues to be a weekly regular.
"I don't know if you noticed today, but when we put Esh in a team they always stay on the same pitch and they always kick in the same direction so that we're not overtaxing him in that sense," says Kevin.
"His Alzheimer's is getting worse so he doesn't come two days a week now. He used to get the bus but now one of our guys picks him up and takes him home. Walking football is still something he massively enjoys. We try and ensure he scores every week and to see the enjoyment he gets from it, well, you can't buy that. And it's no skin off our nose!"
---
"I played football all my life, when I was a kid I was a nippy right-winger, then I dropped back to midfield. Now I play at the back. It's good to get out, knock the ball around, have a bit of banter with the lads. It's good craic and we play competitively as well. It's great, it keeps you fit, it keeps you active. It keeps you mentally fit as well."
"I've got two fake knees, but keeping active at my age is really important. It keeps me feeling like myself. It keeps my joints moving and supple. I don't go to the gym to be body-beautiful, it's about keeping the heart ticking and the joints moving. When I'm playing football I'm alert and aware...my wife will tell you that's not so much the case at home."
"After a game like today, I feel energised. The adrenaline helps you get going. It helps your mental health 100%."
The health benefits of walking football
---
Reduces risk of cardiovascular disease & strokes
Improves blood pressure & blood sugar levels
Improves balance & strength
Improves reaction times
Boosts self-esteem & confidence
Reduces stress
The health benefits of walking football
---
Flexiseq can help you stay active!
Clinically proven to reduce pain & stiffness and improve joint movement.


Drug free and can be used alongside traditional pain medications.


Just twice daily application and no restrictions on the length of use.


Available in two strength formulations to suit the needs of all joint pain sufferers.
News from flexiseq
The personal information you are providing will help us to deliver, develop and promote Flexiseq products. Submitting your details indicates that you have read and agreed to our privacy and cookie policy. You can read our policies here.