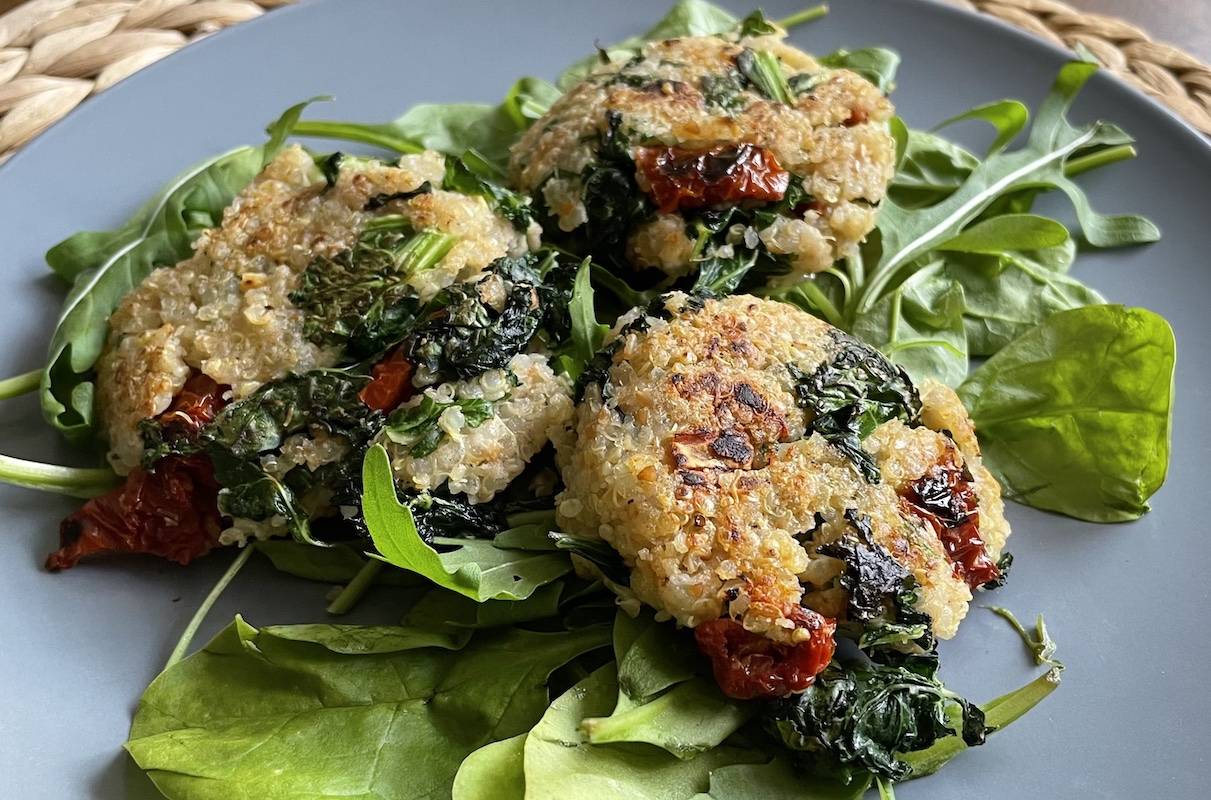 If you're living with joint pain or osteoarthritis, it's widely acknowledged that symptoms can be alleviated by tinkering with your diet so that mealtimes include ingredients packed with anti-inflammatory properties.
Here's our latest summertime suggestion; a delicious quinoa and kale burger that's great for a light lunch or supper.
Anti-Inflammatory Ingredients

Extra Virgin Olive Oil 

Kale is packed with antioxidants that can help fight inflammation. It also contains a host of vitamins like vitamins A, C and K as well as being rich in calcium to help preserve bones.
Olive oil has many properties that can help you look after your joints. Studies have shown it contains a compound called oleocanthal, which prevents the production of pro-inflammatory enzymes – the same way ibuprofen works. It is widely accepted that, as part of a Mediterranean diet, it can benefit those living with joint pain. Be sure not to heat the oil too high as this can destroy some of the beneficial properties in the oil, a moderate heat is more than enough to achieve what you need here.
Garlic contains Diallyl disulfide, an anti-inflammatory compound that limits the effects of pro-inflammatory cytokines. As a result, garlic can help fight inflammation and may even help prevent cartilage damage from arthritis.
Spinach is high in an antioxidant called kaempferol. A study in 2017 treated damaged cartilage with kaempferol and found it reduced inflammation and prevented the progression of osteoarthritis.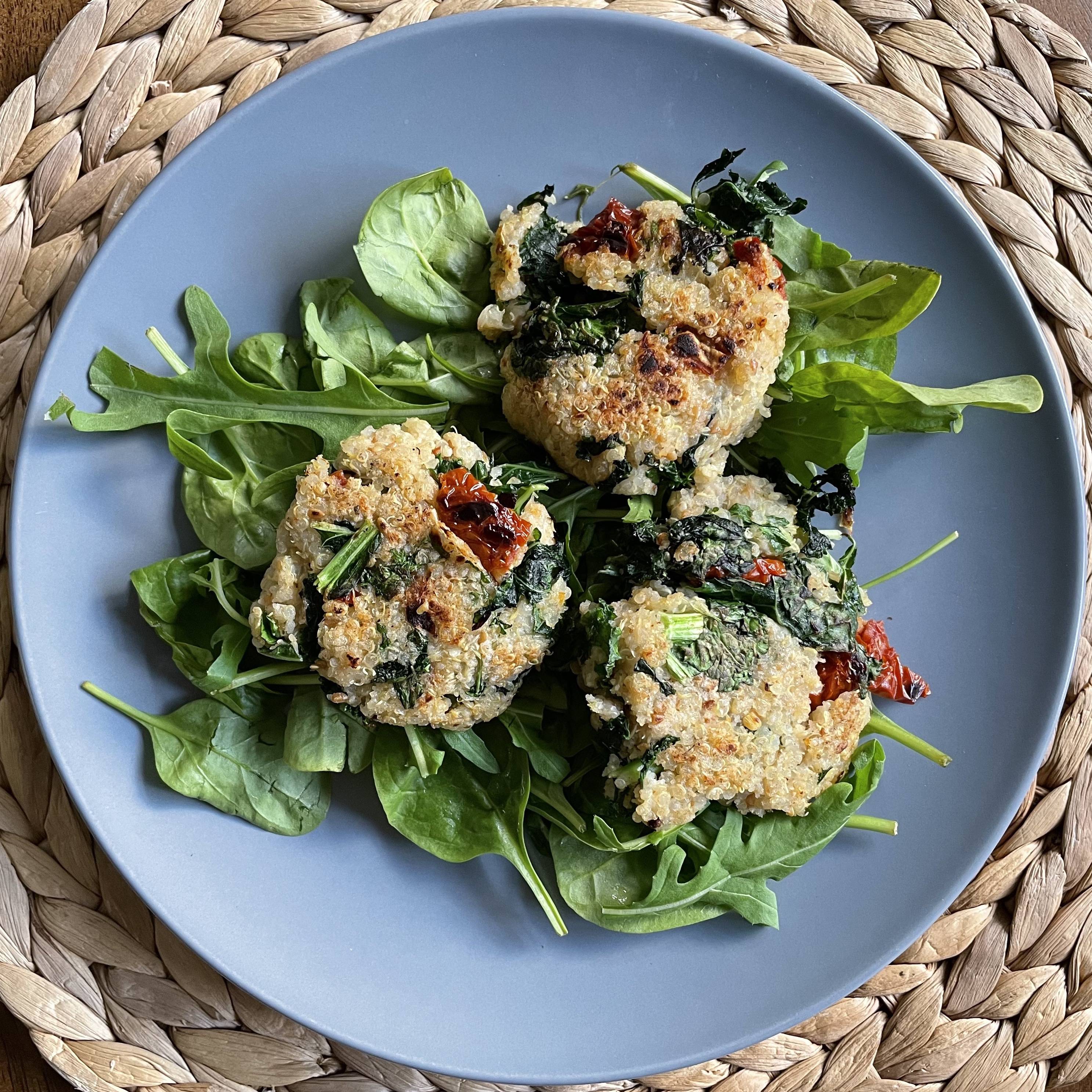 Serves: 2
Cook & Prep Time: 1 hour
---
Ingredients:
75g quinoa

250g vegetable stock

50g kale leaves

2 tbsp olive oil

1 onion - diced

2 cloves of garlic - crushed

35g white breadcrumbs

1 large egg - beaten

25g sun-dried tomatoes - chopped

100g spinach (optional)

100g rocket (optional)
---
Instructions:
Place the quinoa in a saucepan and pour over your stock. Allow to simmer for 20 mins until the water is absorbed. Fluff and allow to cool.

Boil a large saucepan of water and add the kale. Simmer for 7 minutes, drain and remove any excess water, careful, it will be hot.

Put 1 tbsp of olive oil in a hot frying pan and add the onions. Fry for a few minutes until they become soft.

Place the kale, quinoa, onions, garlic, sun dried tomatoes, eggs and breadcrumbs into a bowl and mix. Add preferred seasoning.

Gently heat the remaining olive oil in a pan. Using your hands create a preferred size of burgers from the quinoa mix and place them in the pan. Fry for roughly 4 to 5 minutes or until golden brown on both sides.

Take the spinach and rocket to form a bed on a plate. Place the quinoa burgers on top and serve.

---
News from flexiseq
The personal information you are providing will help us to deliver, develop and promote Flexiseq products. Submitting your details indicates that you have read and agreed to our privacy and cookie policy. You can read our policies here.