We're incredibly proud of our range of products and the fact they've helped people across the world say YES to doing the things they love.
Of course, when it comes to making an informed decision about trying something new, especially when it comes to pain relief, nothing beats the feedback of other users.
Check out a selection of the reviews left by members of our community on social media on our Amazon store.
---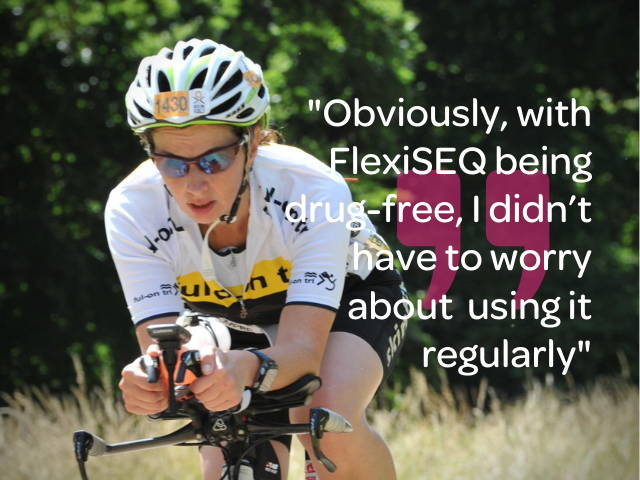 Eleanor Doody, 48, first took up triathlons to aid her mental well-being.
Thanks to FlexiSEQ, she's still going strong 12 years later...even after a bad knee injury.
I am really pleased with this product someone on holiday recommend it to me as I was struggling with my knee joints. What a difference this gel made to my walking abilities.
Amazon review | ★★★★★
Wait a day or two for the effects to be felt. After a week joint mobility was definitely improved. Not claiming miracles - if you have underlying issues the effect may only be palliative - but that's enough for me!
Amazon review | ★★★★★
FlexiSEQ got me walking and moving normally again and has been a real life enhancer. I've had arthritis in the knee joint for several years and was going through a bad patch where I could hardly walk.
Amazon review | ★★★★★
Don't know how it works but this is amazing husband has had chronic knee pain after a judo accident been in pain for year using this has made his pain so much better.

Amazon review | ★★★★★
To be honest we wasn't really expecting a big difference so soon. You need to be committed to this product and follow the instructions, twice a day, but it is well worth it.
Amazon review | ★★★★★
Have used it for a few years on and off and notice a difference after a few weeks. Big plus is it is drug free. Worth a try if your trying to take fewer medication.
Amazon | ★★★★★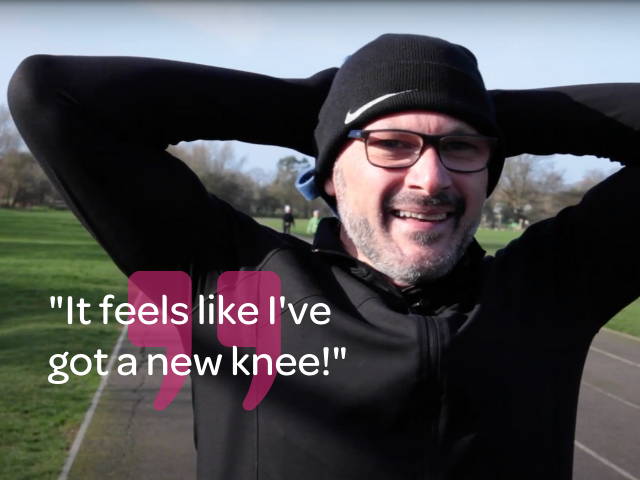 Richard Shields, a 51-year-old Royal Mail heavy goods driver thought his active days were over when knee problems and severe pain caused by osteoarthritis limited his mobility.
Thanks to a little help from FlexiSEQ, Richard has discovered a love for running.
I tried FlexiSEQ as a "last resort" thinking that the reports of it were too good to be true. However, after three weeks of treatment I am running again and have virtually no pain at all in my toe.
Amazon review | ★★★★★
Very pleased with this cream, it does what it says on the box. It's the best cream that I have used, within an hour of applying the cream I was pain free, if I had not tried I just would not believe it would work.

Amazon review | ★★★★★
I had a very painful knee joint which made walking difficult. Could not believe how quickly this worked, relieved pain in a couple of days and I was walking well within a week.

Amazon review | ★★★★★
My thumb joints were at the point where I could no longer unscrew or wring out. Since using FlexiSEQ twice a day they are virtually back to normal - truly amazing.
Amazon review | ★★★★★
This is the best pain relief gel I have ever used. After 4 days my knees are almost pain free and I have not taken paracetamol since I began using the gel and I get a good night's sleep too.
Amazon review | ★★★★★
Have been using this gel for approx 5 weeks and the results are the best of any thing i have used before so I am delighted and hope it continues to be effective. Thanks.

Amazon review | ★★★★★