Preparation. Dedication. Application.
They helped Alex Scott make her mark on the football pitch for Arsenal and England throughout a stellar 16-year career.
Playing 140 times for her country and winning 19 major honours for her club, she became one of the faces of women's football in the UK. World Cups, European Championships, the 2012 Olympic Games; Alex featured at them all and thrived.
Her services to football were recognised in 2017 with the award of an MBE and that was followed in 2019 with induction to the National Football Museum's Hall of Fame.
Since hanging up her boots Alex has become one of the nation's most coveted broadcasters. Building on the media degree she earned while still playing, she became a regular on Sky Sports and was recently confirmed as the host of the BBC's flagship show Football Focus. She's also crossed over into the world of entertainment, winning Channel 4's Bear Grylls: Mission Survive, participating in the BBC's Strictly Come Dancing and fronting coverage of Children In Need.
Oh...and before we forget, Alex also lives with osteoarthritis in both her ankles. As you can tell, it's not stopping her from living her best life, which is why we think she's such an inspiration.
We're incredibly excited that Alex has joined FlexiSEQ as a brand ambassador to front our new 'Say YES To Life' campaign.
Here's her story in her own words…
---
A football cage in east London, that's where it all started for me. It wasn't glamourous but I have so many good memories. I used to imagine the Wembley crowd going wild when I scored a goal. That's where all the dreams started. It didn't really occur to me that I was the only girl, I was accepted as one of the boys. I had to fight and prove my worth and all those things stood me in good stead for the future. That mentality will always stay with me.
I've been surrounded by very talented people who maybe didn't make it to the top. As the saying goes, "Hard work always beats talent when talent doesn't work hard." I knew I wasn't the most talented, I knew my work ethic and drive could get me to where I wanted to be.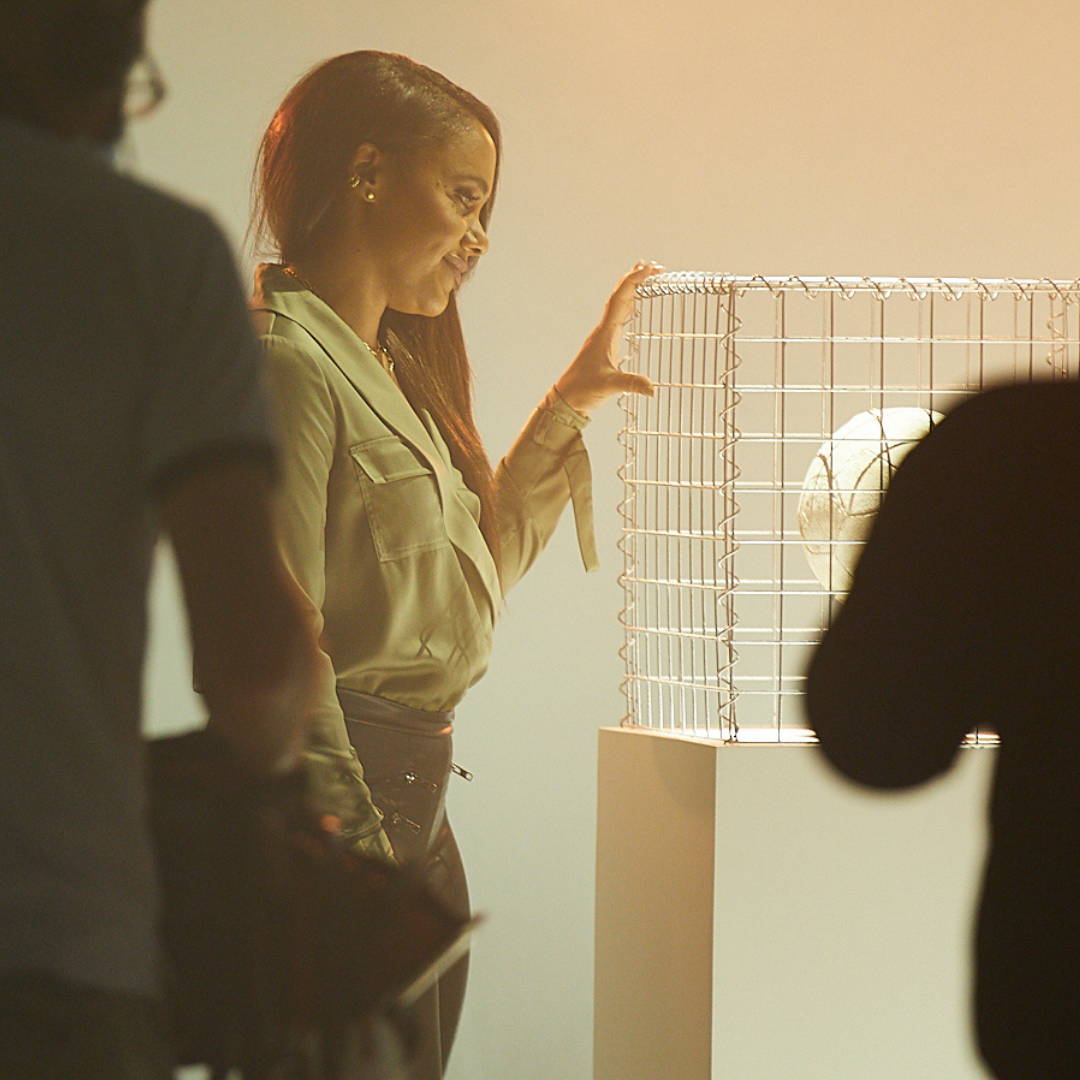 I didn't choose Arsenal. Arsenal chose me. In fact, I didn't even know they had a women's team. I'm so lucky that someone in my local community spotted me playing with the boys, took me for a trial and then I never looked back. Arsenal became my family, my second home and I never wanted to let go of it.
Sometimes people see your end success or where you are and think everything has been plain sailing. That's never the picture in any walk of life. There are always obstacles you have to overcome and at Arsenal, I had my fair share. I cried when I left on loan for Birmingham City because I didn't know if I'd be returning. Within a year, I proved I was good enough for an England call-up and Arsenal wanted me back.
I worked in the Arsenal laundry washing the men's kit because I needed to earn money. I used my time in that environment - surrounded by top coaches - to keep learning about the game. It helped me grow as a human being and it paid for my first home! From something that could be perceived as a negative, came lots of positives.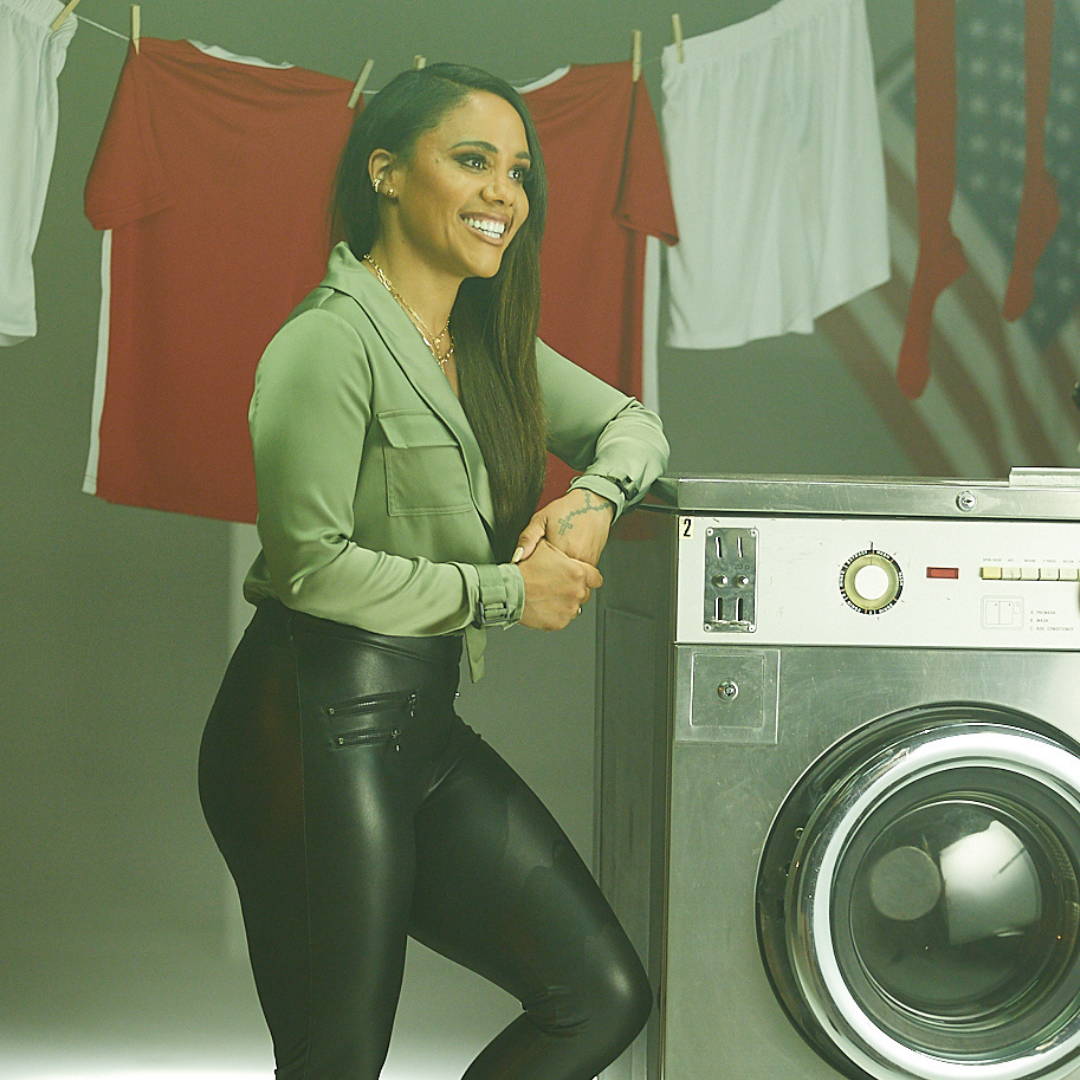 Injury was never going to stop me
I was playing in America when I suffered the injury that ultimately led to a diagnosis of osteoarthritis. It was a slide tackle in training from one of my teammates the day before I was due to meet up with England. You trained as you played, so I wasn't complaining but it was a shock weighing up the prospect of missing the 2011 World Cup.
Despite the extent of the injury, I managed to make the squad but played through the pain. I think that's what I've always known as a person in your sports career, you just find a way to get through. It was only afterwards when the pain became chronic that I realised I was going to have to manage this condition for the rest of my career and life.
Osteoarthritis, what's that?
When I was first diagnosed with osteoarthritis, my first thought was, "That's a big fancy word, what is it?" You automatically associate arthritis with older people who struggle to move, that's the image that came to mind.
I had to tailor my training regime to take the strain off my ankles and I'd always have to ice them to keep the swelling down. On rest days, I'd also feel the pain thumping and pounding. Despite all that, osteoarthritis was never going to stop me from doing what I wanted to do or achieving my goals.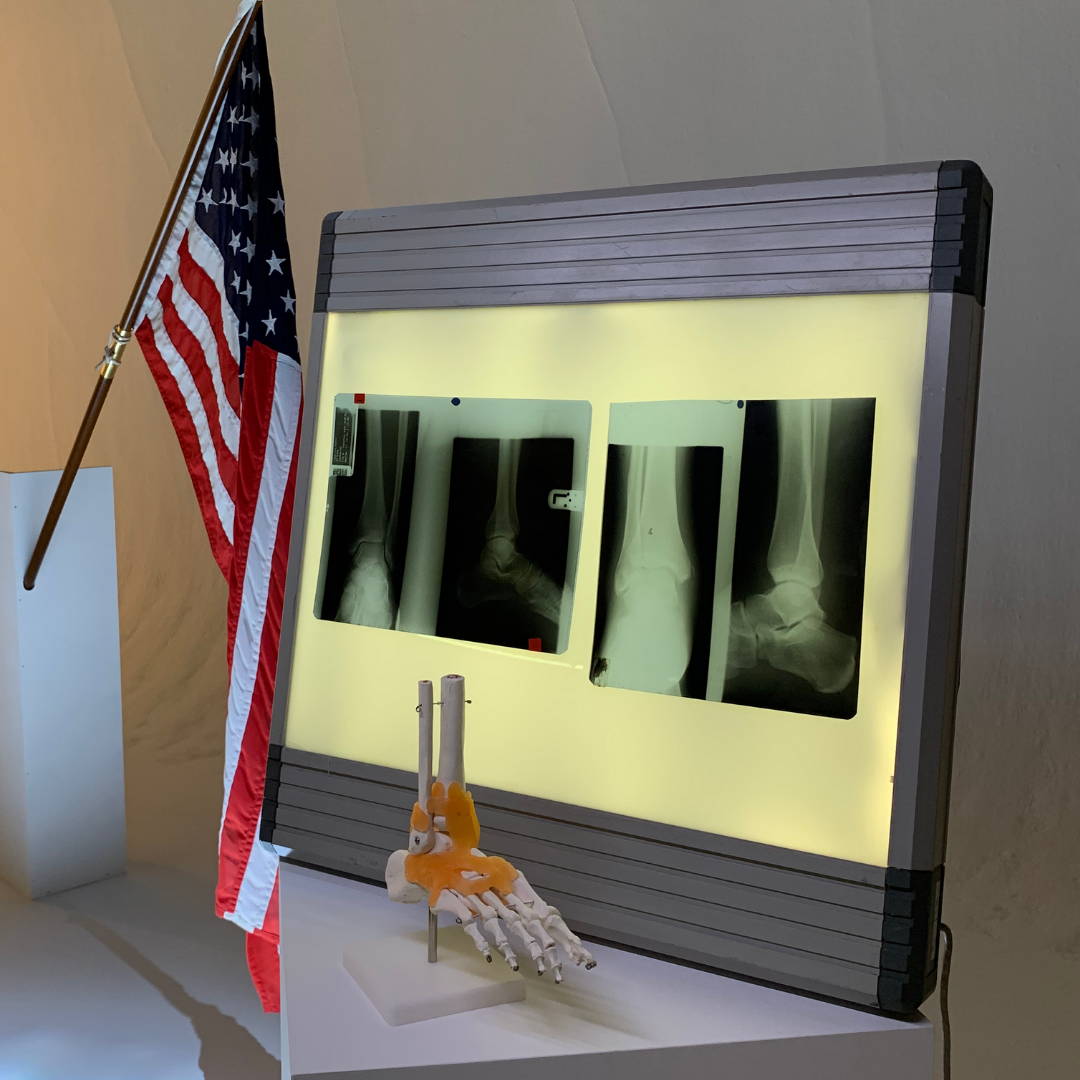 Playing at Wembley in the FA Cup final 2016 will always be my fondest football memory. People assume I'll say winning the Champions League in 2007 when I scored the winning goal, but winning at Wembley takes me back to being a kid. I get emotional just thinking about it. It's hard to describe walking those stairs as captain and lifting the cup. I cried because it felt like a chapter I'd been waiting for. And one that I could finally close. I finally achieved my dream. After that, I knew I was ready to move onto the next stage of my life.
Being awarded an MBE was one of the happiest days of my life. To say thanks to my mum, I took her and my nan to the Ritz for afternoon tea. I can still remember the look on their faces when we walked in. Coming from the East End, it was a moment to let my mum know that the way she raised me and after everything she'd gone through, it had turned out alright. We'd done alright, mum.
When I came back from America, I was still only 26 at the time, I remember worrying about what I was going to do after football. How was I going to pay my mortgage? It was scary. I decided to get a media degree knowing it was a career that I could feel passionate about. I also studied and did placements because I didn't want anyone using anything against me or saying I got the job just because…
People told me I wouldn't get on TV because of my accent or because I'm from East London but that made me more determined to succeed. I'm lucky, just like football, I love what I do now.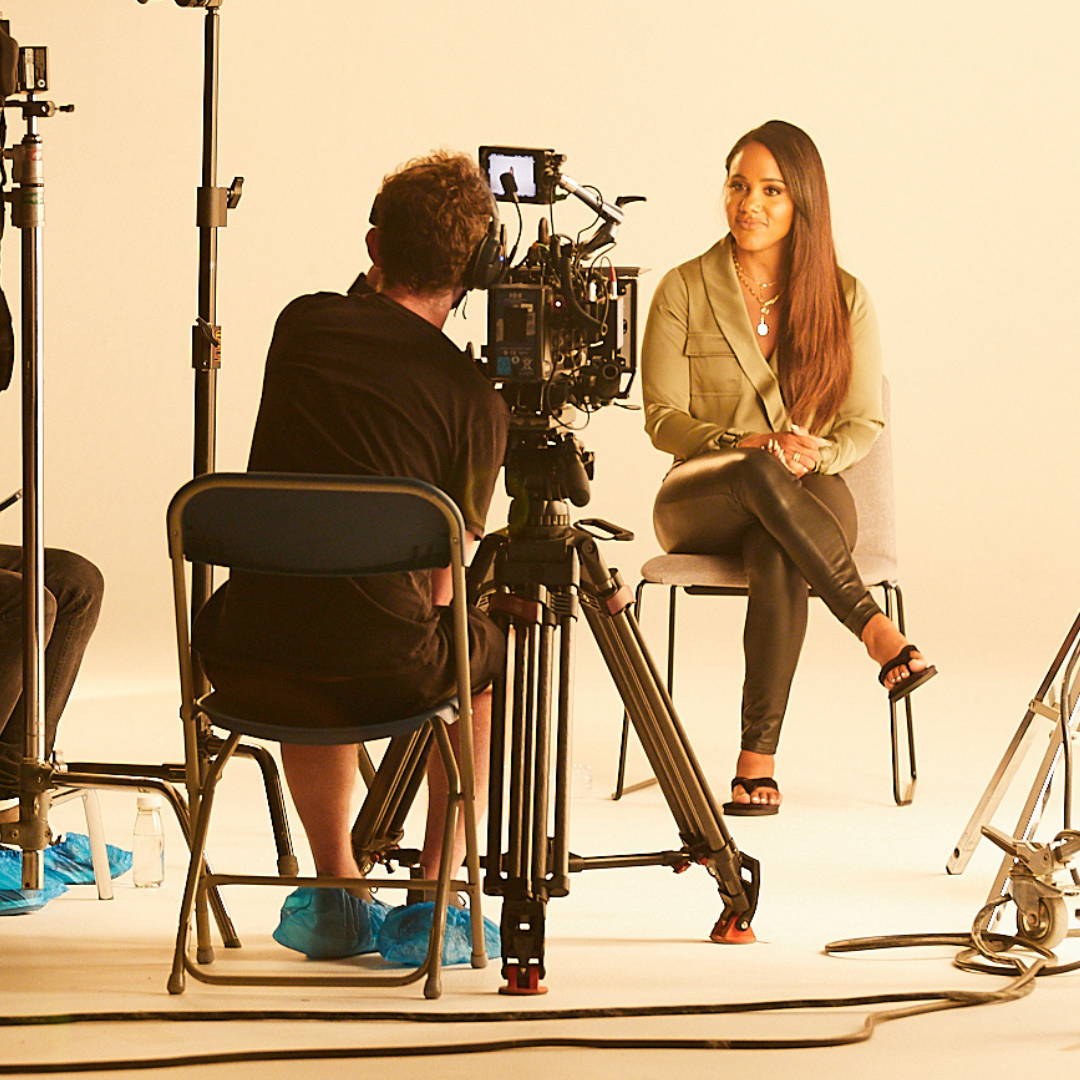 I never want anyone to feel sorry for me, so in the past I've tended not to talk about a problem or my ankle conditions. When I was dancing on Strictly in front of millions, people were questioning, "why can't she point her toes?"

Only a few people knew about my ankle conditions. I would train in trainers every single day and learn my steps and not until we got there on a Saturday night, would I put my heels on and manage to get through the dance.
Like everything, it doesn't stop you, you just find a way.
My main thing is that I always keep good, honest people around me. It's my thing. I'm a happy-go-lucky person, I have an outlook on life where I feel lucky to be achieving and to have done something I love and to continue now in my new career to be doing something that I love. I'm just so grateful. There's a whole load of other negative stuff going on in the world but I can continue to smile and be happy because I'm in a place where there are all these 'pinch myself' moments.
Everyone who knows me will tell you, I have a big "yes to life" mentality. If certain people want to tell you no or put their negativity on you, I'm like, "you can say no, but I'm here saying yes and I'm finding a way."
Inspired by Alex Scott?

Follow us on our social media and tell us how you #SayYesToLife