We've teamed up with the former Strictly Come Dancing head judge, Len Goodman, to create #LetsGetMoving - a campaign to encourage people who suffer from osteoarthritis joint pain and stiffness to get moving again.
A recent Arthritis Research UK survey concluded that 76% of participants said joint pain prevented them from doing the things they love. In a time when the repercussions of inactivity can lead to all manner of health-related conditions, Len, star of Strictly Come Dancing and Dancing With The Stars, knows this better than anyone. His knee replacement and shoulder surgeries never put pay to this National Treasure's appetite for life and activity. And he's willing others to follow suit by sharing his empowering mobility story.

Len said, "Flexiseq genuinely helped me with my arthritis, which is why I was delighted to be asked to be their Ambassador. Together we're on a mission to get people moving. I know I can make a difference and be an inspiration to people suffering joint pain to get moving again.
"There are over 10 million people with arthritis in the UK and I want to help. I really hope my mobility story inspires other people who have suffered with osteoarthritis to share their own tales."
Filmed on location in the Rivoli Ballroom in south east London, Len takes us on his evocative mobility journey, from being drawn to ballroom dancing as a youngster from Bethnal Green, to battling back from two operations and osteoarthritis, in order to play his beloved game of golf. Len's story shows the importance of being active despite having arthritis and the positive role that exercise can play in one's day-to-day life.  
Len continues: "Of course experiencing pain everyday makes it hard, but it's so important to keep going. Don't let it get you down. You have two choices, either sit around and feel sorry for yourself, which is only going to make things worse, or get up and get moving again.  
"It's all about baby steps. After my knee operation, I used to go swimming a lot. Sometimes I would simply walk through the water along the lanes. Slowly but surely my joints began to move more freely, and I was back on the golf course in no time!  
"It is a challenge but you can do it. I want to help people get moving again - so come on Britain, Let's Get Moving."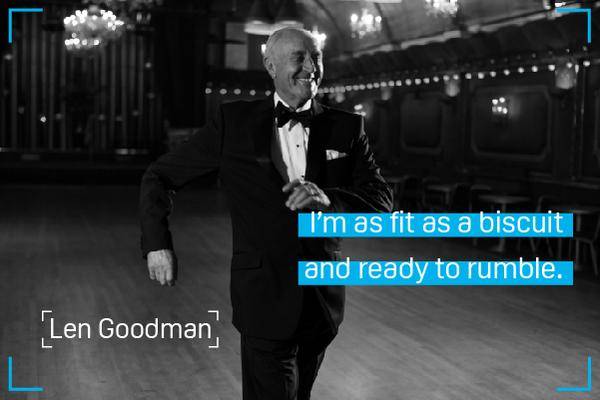 The Let's Get Moving campaign will also be releasing regular advice on coping with joint wear and tear; from helpful exercises to the right things to eat, all the way through to coping with the mental and emotional impact of joint pain.
We believe it is essential to keep the nation moving to maintain both physical and mental health. It does not matter how old you are, or how you choose to get moving, be it walking, running, swimming, cycling, whatever gets the blood flowing is essential to maintaining a healthy lifestyle. Len and the Let's Get Moving campaign want to empower a nation to fight back, take control and get mobile again.
Watch our film with Len and then share your #LetsGetMoving story.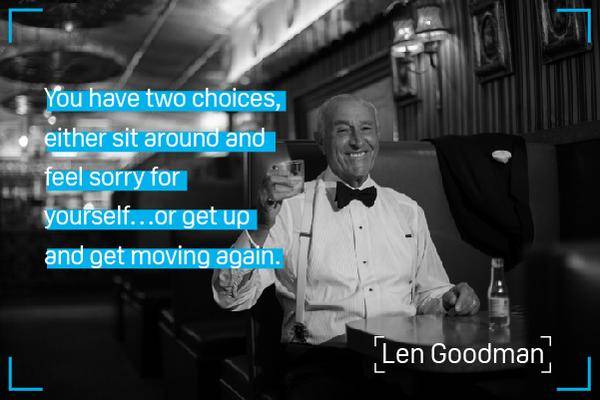 News from flexiseq
The personal information you are providing will help us to deliver, develop and promote Flexiseq products. Submitting your details indicates that you have read and agreed to our privacy and cookie policy. You can read our policies here.