June Rorison - Back To Being a Grandmother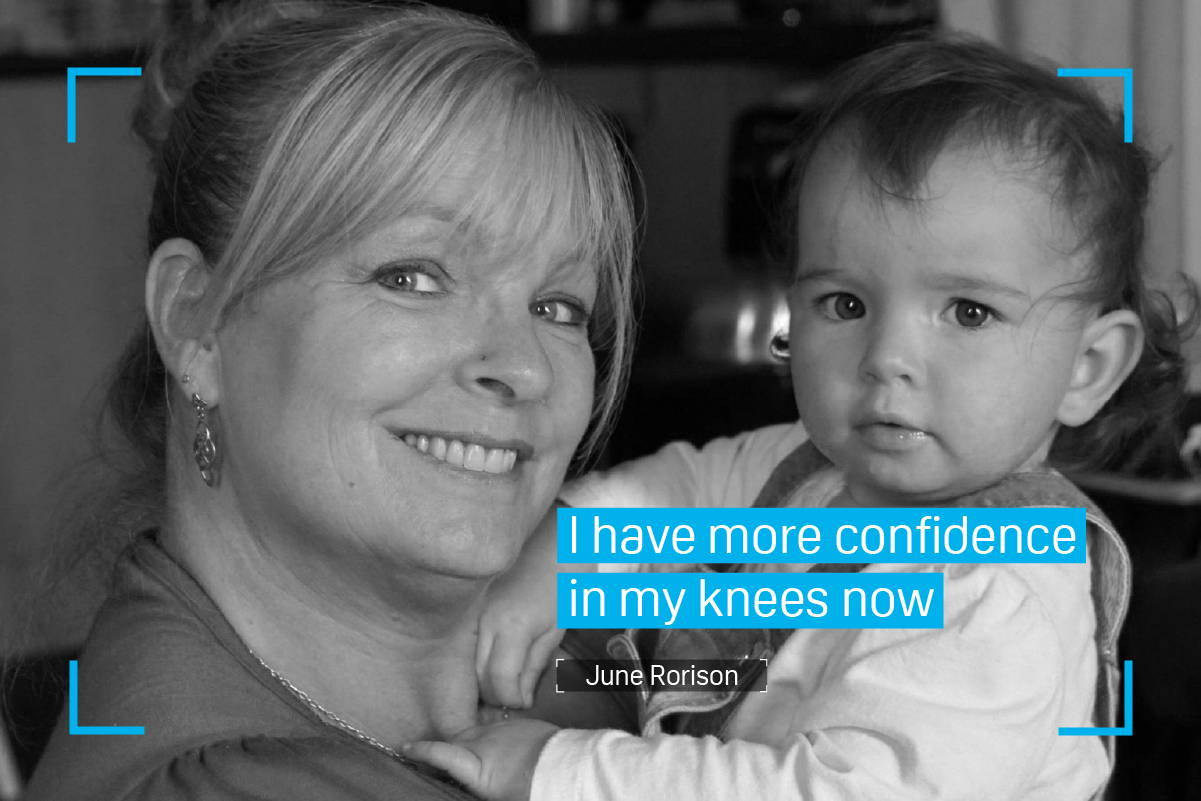 June Rorison, 52, works as a community support worker. Alongside emotionally supporting people with mental health issues, she does a lot of hands-on work helping people navigate daily life.
An avid walker, June was upset when a diagnosis of osteoarthritis in her knees limited her mobility. Discovering Flexiseq has empowered her to continue doing the things she loves.
Here is her story...
I decided to lose some weight and get fitter a couple of years ago, so I started walking. I did a local walk which was 10.7 km. It was the first time I'd ever walked that kind of distance. After that, my knees started to get more and more sore. I kept up the walking in the hope the pain would go away. It didn't. So I went to the doctor and was told I have mild-osteoarthritis in my knees.
My doctor told me I had damaged my knee and said I needed to rest. He described it like having a bruise: if you keep punching it, it's not going to get better. He gave me exercises involving a resistance band, but that was all I was really allowed to do. He also wanted to sign me off work at the time.
Being told I couldn't do the walks I was really beginning to enjoy was hugely frustrating. I didn't know what to do. I've got a young granddaughter - she'll be two soon - we go out, we go for walks together, we'll go down to the beach. It's a real highlight for me. Suddenly the time I spent with my granddaughter was being impacted. I couldn't walk as far. I couldn't take her out as much.
"I've got two fake knees, but keeping active at my age is really important. It keeps me feeling like myself. It keeps my joints moving and supple. I don't go to the gym to be body-beautiful, it's about keeping the heart ticking and the joints moving. When I'm playing football I'm alert and aware...my wife will tell you that's not so much the case at home."
I don't remember how I first heard about Flexiseq, I was looking online for exercises and things you can do to help osteoarthritis. Something popped up online and I thought it couldn't hurt to give it a go.
I live in a flat, so prior to using Flexiseq, I used to really feel my knees on the stairs. As part of my jobs, I have to do quite a bit of walking. When doing personal care I often have to be down on my knees, helping people put shoes and socks on, and it was killing me. Flexiseq has helped me to use my knees again.
It's also allowed me to play with my granddaughter more often. I do a lot of arts and crafts and the style of painting I'm currently doing involves me down on the floor, on my knees, so it's made it easier for me to do that as well. Flexiseq has made a huge difference in so many ways. I have more confidence in my knees now.
The fact Flexiseq is drug-free is so important to me. I have to take so many other medications I need to know whatever else I am using is not going to add to that mix. I tell everyone about Flexiseq, whether they want to hear about it or not!
---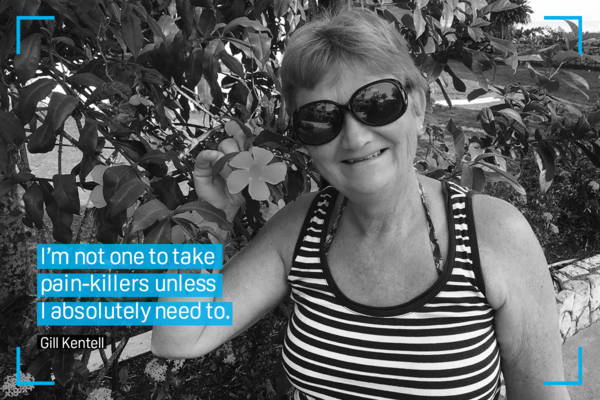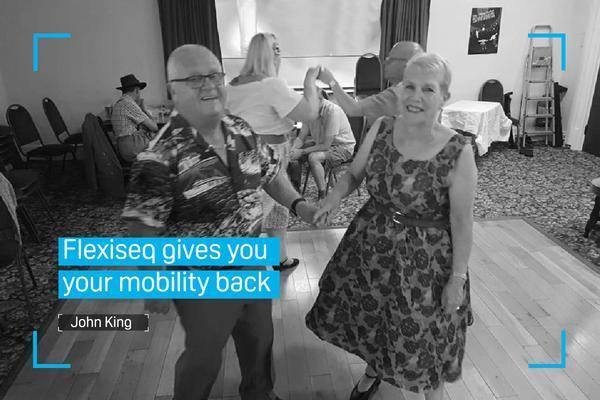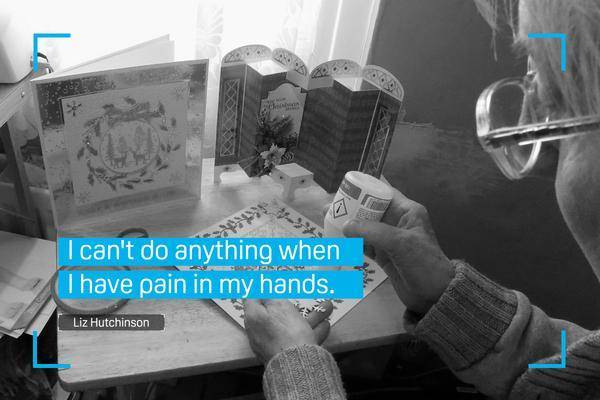 News from flexiseq
The personal information you are providing will help us to deliver, develop and promote Flexiseq products. Submitting your details indicates that you have read and agreed to our privacy and cookie policy. You can read our policies here.