Julia Malewski - Keeping Up With Life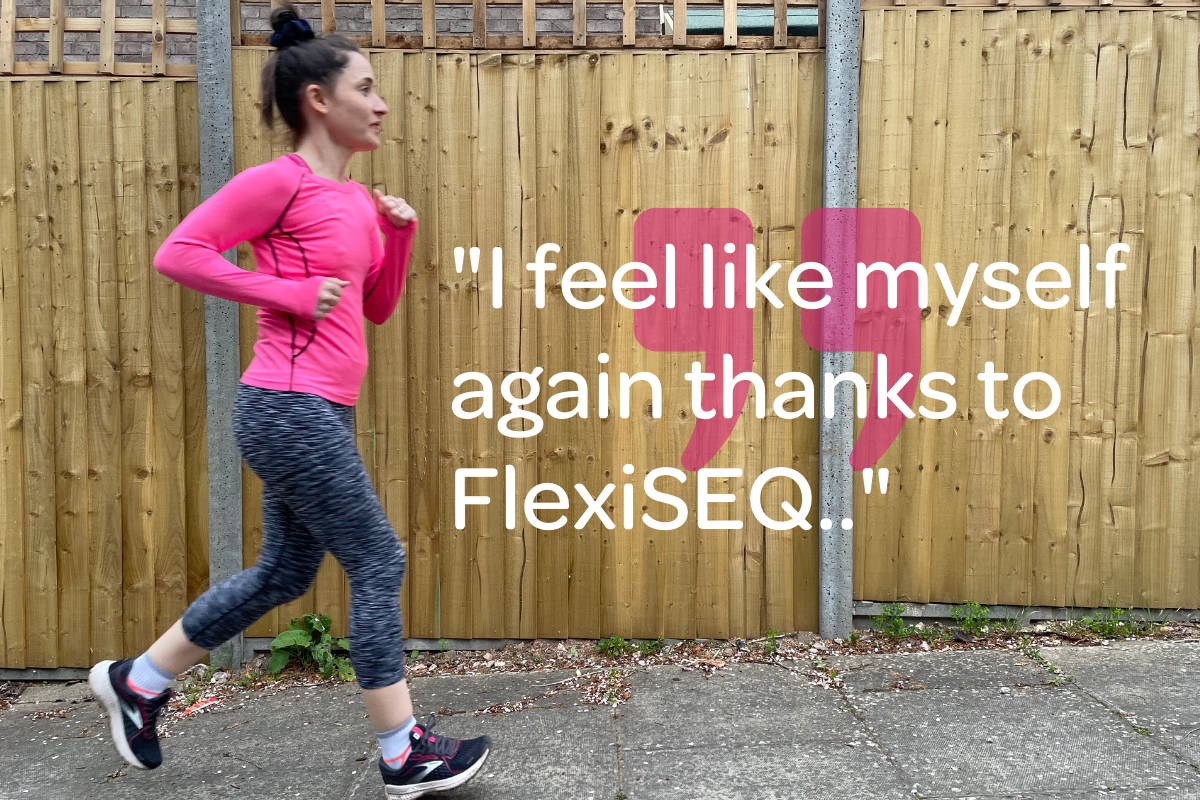 Julia Malewski is only 40 years old but found joint pain began to rapidly impact her way of life. With two young children to keep up with and a full-time job, she took a word of advice from her mother.
This is Julia's story.

I work for the NHS as a project officer. It's a demanding job that can see me deskbound one day, then visiting various departments in our hospitals ensuring they all have the space and equipment they need to look after their patients the next. No two days are the same.

I've got two young children: a 5 year-old daughter and a 3 year-old son. They are a couple of little menaces - I refer to them as Bonnie & Clyde. They like to keep me on my toes.

I've always tried to be active. I want to take care of myself so I can take care of my family. I do yoga, pilates and I run as much as time allows. I'm in the process of training for a half-marathon towards the end of the year so it's important to keep moving. For me, staying active is as much about the mental benefits as it is the physical. I often don't like the thought of going for a run but I always love how I feel after I've done it.



During lockdown I was driving into work to avoid public transport. I found my knee began to really ache from using the pedals in the car and over time it got progressively worse. Then, a few months ago, I was at work and a very heavy steel door slammed into my knee. The pain was unbelievable - it hurt so much I felt lightheaded and thought I was going to pass out. The pain after that seemed to get progressively worse.

I was struggling to run; it was causing a lot of pain and keeping me awake at night. When you have to do things like lift children in and out of the bath, having a knee you cannot rely on is a nightmare. It became really frustrating. I need exercise to feel like myself - it helps me clear my mind and put everything in focus - but the pain in my knee was greatly prohibiting me doing what I wanted.

I went to see my GP who said it could well be arthritis. So he scheduled me in for an X-ray. Unfortunately, with the NHS being under such strain at the moment, it was not easy to get an appointment. In the meantime, my GP suggested I stop running in case it was arthritis, in which case running could be making it worse.

"Out on my runs I see so many people with their knees strapped with all sorts of supports, and I wonder if a bit of FlexiSEQ might help them instead."
Julia Malewski

My mum has osteoarthritis and has undergone a full knee replacement in one knee. She told me about FlexiSEQ. She still uses it on her other knee and also on her fingers. I figured it couldn't hurt to give it a go. If FlexiSEQ worked, I knew I'd be getting drug-free pain relief rather than having to take paracetamol all the time.

I started putting it on every morning and night. At first I didn't notice much difference, but after a few days I realised I was sleeping through the night. Slowly I realised my knee was feeling better and better. I got an "I told you so" from my mum.

I finally managed to get my X-ray a couple of weeks ago and thankfully there are no signs of osteoarthritis in my knee. It's quite a relief given my family history. But I'm still using the FlexiSEQ; if it gives me the confidence in that joint it's worth sticking with.

Out on my runs I see so many people with their knees strapped with all sorts of supports, and I wonder if a bit of FlexiSEQ might help them instead. I'm so happy that FlexiSEQ has allowed me to get back out running. I feel like myself again thanks to FlexiSEQ.


News from flexiseq
The personal information you are providing will help us to deliver, develop and promote Flexiseq products. Submitting your details indicates that you have read and agreed to our privacy and cookie policy. You can read our policies here.