George Watson - Get On With Living Your Life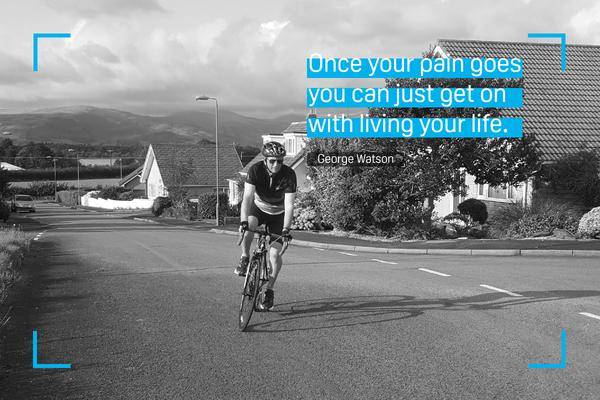 George Watson, 60, has been active all his life. At school he was a county champion high jumper, a 400 metre-huddler and an enthusiastic rugby player and when he started work, he did so as a facilities manager for sports centres across Wales.
George was diagnosed with osteoarthritis in his left knee in 2016 and 11 months ago suffered a further blow when he twisted his knee on active duty as a beach warden - a role he undertakes every summer now that he's retired.
Here's George's story…
I came to Tywyn in Wales back in 1987 to manage their first leisure centre. In the early days, when I was actually hands-on, I was on my feet quite a bit. I'd be taking circuit sessions in the gym, activities in the fitness room, various activities with kids, basketball and things like that. Basically, I was getting the [fitness] centre's programme up and running.
I was always involved in sports from a very early age. Throughout school I just loved sport. At school, we did everything - basketball, volleyball, rugby, athletics. My main sports as I got to my late teens and into my early-20s were rugby and athletics. I was a county high jump champion at school, a 400 metre hurdler, long jumper, triple jumper. I was fairly active and I was training then probably twice a day.
Even in retirement, I wanted to stay active. So each summer I work as a beach warden. Unfortunately, last year, I suffered an injury looking for three teenagers who were washed out by the tide. I'm not a lifeguard, but I went into the water. Initially, I couldn't see them, so I tried to get a view from the sea defence rocks. As I went back into the water to assist with one of the kids, I slipped and did my knee. I've been having problems ever since.
The doctors couldn't decide what to do. When I went for a scan they said I had a tear on the cartilage around the cruciate ligament but they said they wouldn't clean it out because they thought it was an old injury. Also the pain I was feeling was too far from where they detected the tear. Basically, it was irritating.
To make matters worse, and initially unbeknownst to me, I went on to rupture my achilles and fractured my leg trying to avoid a small boy on his scooter while I was cycling on the promenade. I eventually ended up in plaster. Not being active was very frustrating.
I was taking painkillers, prescribed by my GP, just before Christmas. But I stopped those, they were co-codamol, and they were quite strong. They left me tired. I stopped taking them and instead focused on trying to strengthen myself by getting active.
Earlier this year, I saw Flexiseq advertised on Facebook. I thought I'd give it a go. Honestly, within five to six days of using Flexiseq on my left knee, I could feel a difference. The pain just dropped. I felt a lot better. I was putting it on twice a day. Now I'm virtually pain-free. Once your pain goes you can just get on with living your life.
Because I was pain-free, I am getting up in the morning and cycling five to seven miles. I come home, change from cycling to gym gear and then go and exercise for another hour. I do my session in the gym, come home and have breakfast. Sometimes, if I am bored in the afternoon, I'll go and knock off half a mile in the swimming pool. I am more active now thanks to Flexiseq than I have been in a long time.  
Around that time, one of the doctors I'd been seeing previously offered to refer me for a pain injection. I rang up and cancelled and said, 'I'm not coming, I'm virtually pain-free, I'll stick with the exercising.'
My mobility continues to improve with exercise and Flexiseq. The application of Flexiseq is becoming more localised as the pain decreases and the mobility improves. My weight also contiunes to decrease which helps and I now weigh in at 14st 8lbs compared with my weight at 16st 10lbs a few months back. That's a loss of over two stone!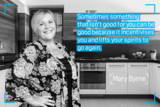 News from flexiseq
The personal information you are providing will help us to deliver, develop and promote Flexiseq products. Submitting your details indicates that you have read and agreed to our privacy and cookie policy. You can read our policies here.