Eleanor Doody - Physical Health To Benefit Mental Health
Andrew Allen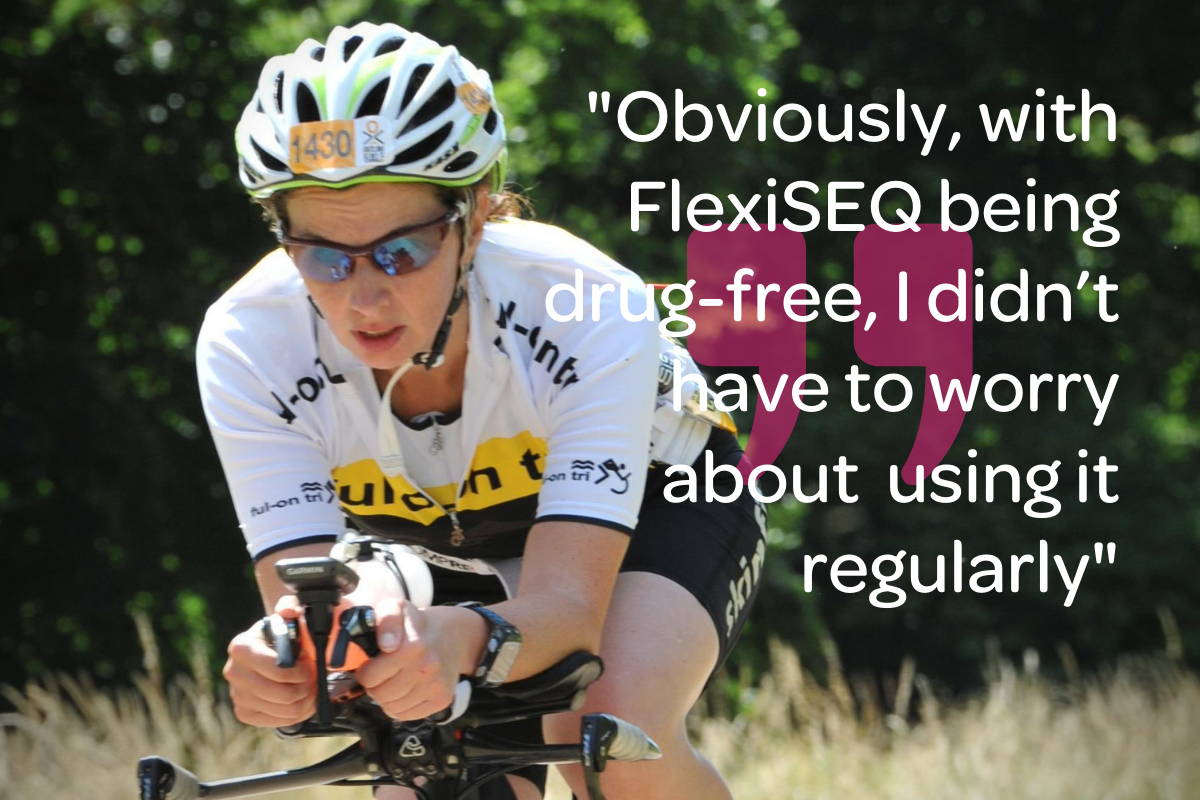 Eleanor Doody, 48, first took up triathlons to aid her mental wellbeing.
Thanks to Flexiseq, she's still going strong 12 years later, even after a bad knee injury.
This is Eleanor's story…
In 2008 I took some time off work to spend with my two young children. I found the adjustment to not working difficult without having something to aim towards. Triathlons gave me goals and targets to focus on. It gave me structure in my life.
I find that my physical health directly impacts my mental health. And I am a much happier person if I have done some exercise. It doesn't need to be every day but I can definitely feel my mood dip if I have done no exercise all week due to a busy work project. Now that I am back working and juggling family life as well, making time for some form of exercise is still very important.
I do up to middle-distance which is half Ironman distances. It's a 1.9-kilometre swim, 90-kilometre bike ride, and then a 21-kilometre run. The thing with triathlons is they offer a really good balance of exercise. So you're not just running which can have quite an impact on your knees, the swimming and cycling really balance it out.
With Flexiseq being drug-free, I didn't have to worry about using it regularly.
In 2015 I was training to do a marathon. I completed my last long training run before the big event. A few days later, in a fitness class, I went to attempt a squat and my knee, obviously still tired, just went. The diagnosis was a torn meniscus and a medial collateral ligament (MCL) injury. I required surgery.
For a long time after the operation, my knee didn't feel normal. It was always tight and whenever I moved, there was a crunching sensation, which I learnt was crepitus. Obviously, it was very frustrating.
When a friend recommended Flexiseq, I figured I'd give it a go. It offered huge relief. It's been some time since my operation but my damaged knee can still feel quite different to my other knee, both stiff and noisy! Flexiseq really helps though.
I was particularly reliant on Flexiseq during lockdown when I had to adapt my training to take into account swimming pools being closed. I moved my cycling indoors using a static trainer and upped the frequency of my runs to make up for things. Those half-hour runs gave me such a sense of freedom but were obviously quite hard on the knees.
Obviously, with Flexiseq being drug-free, I didn't have to worry about using it regularly. It's an added benefit. I can just slap a bit on and not worry about it.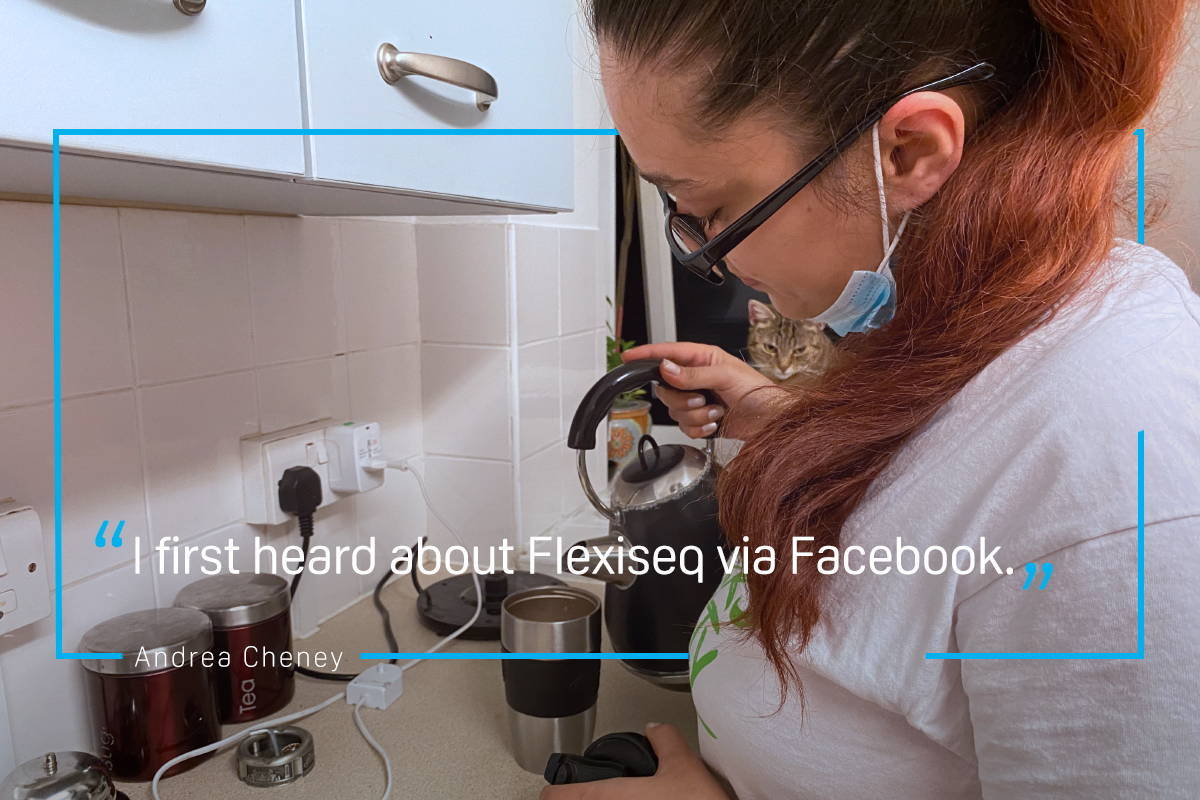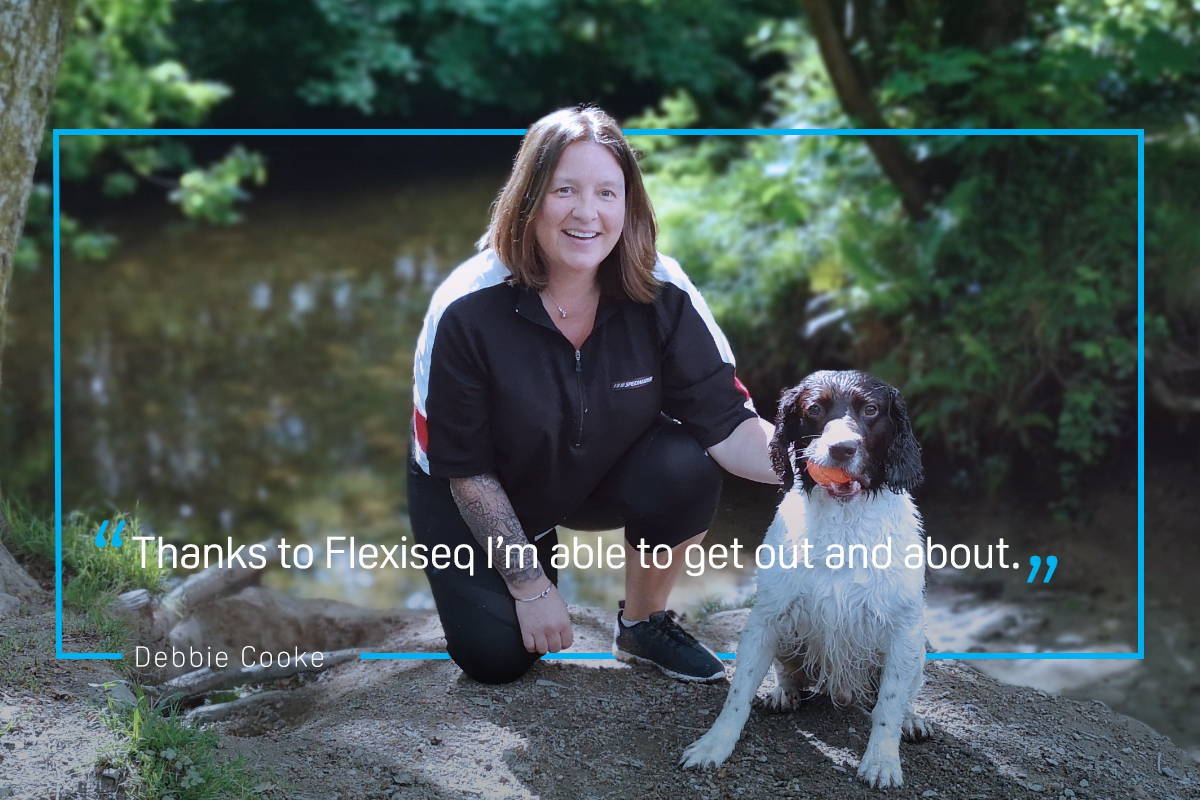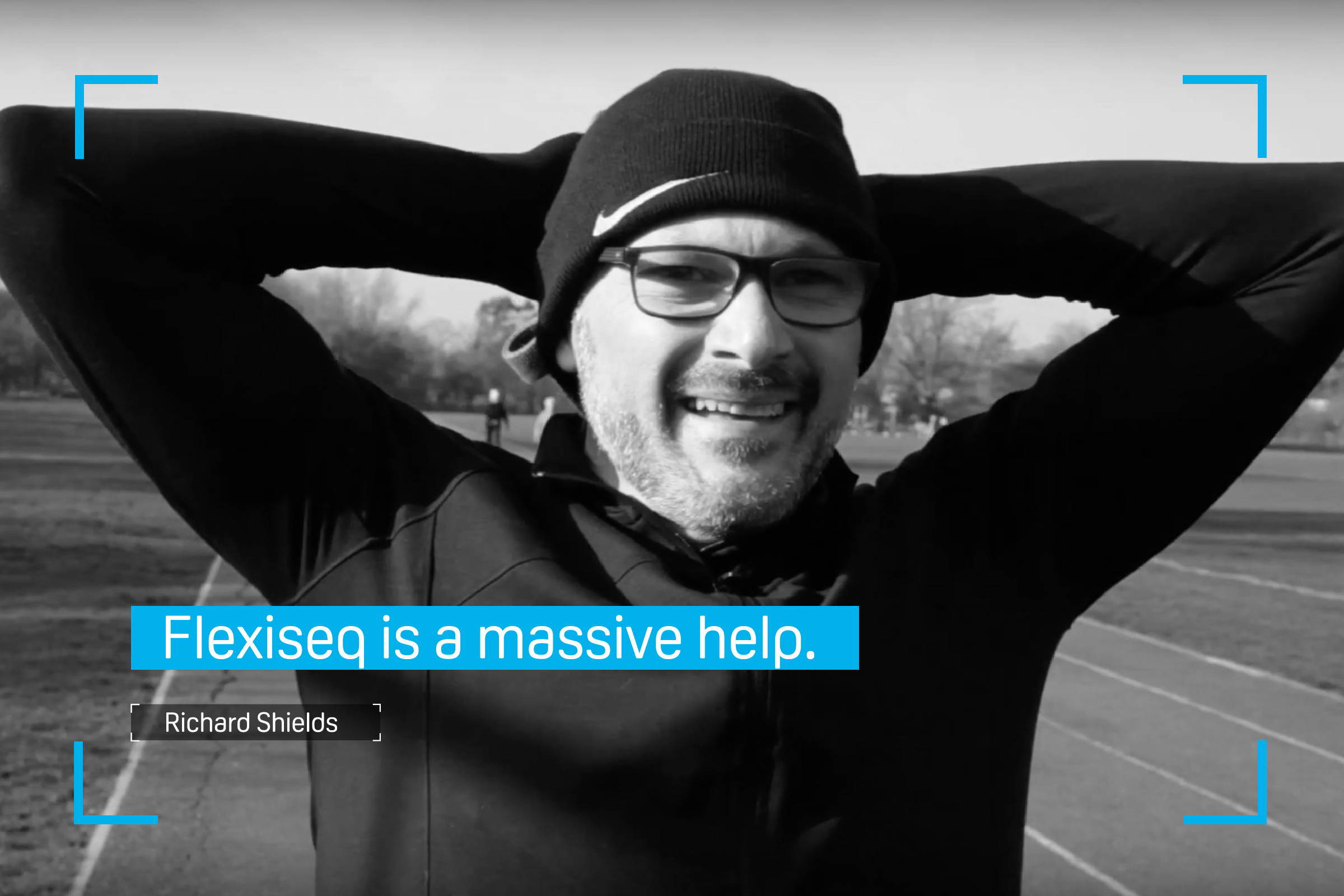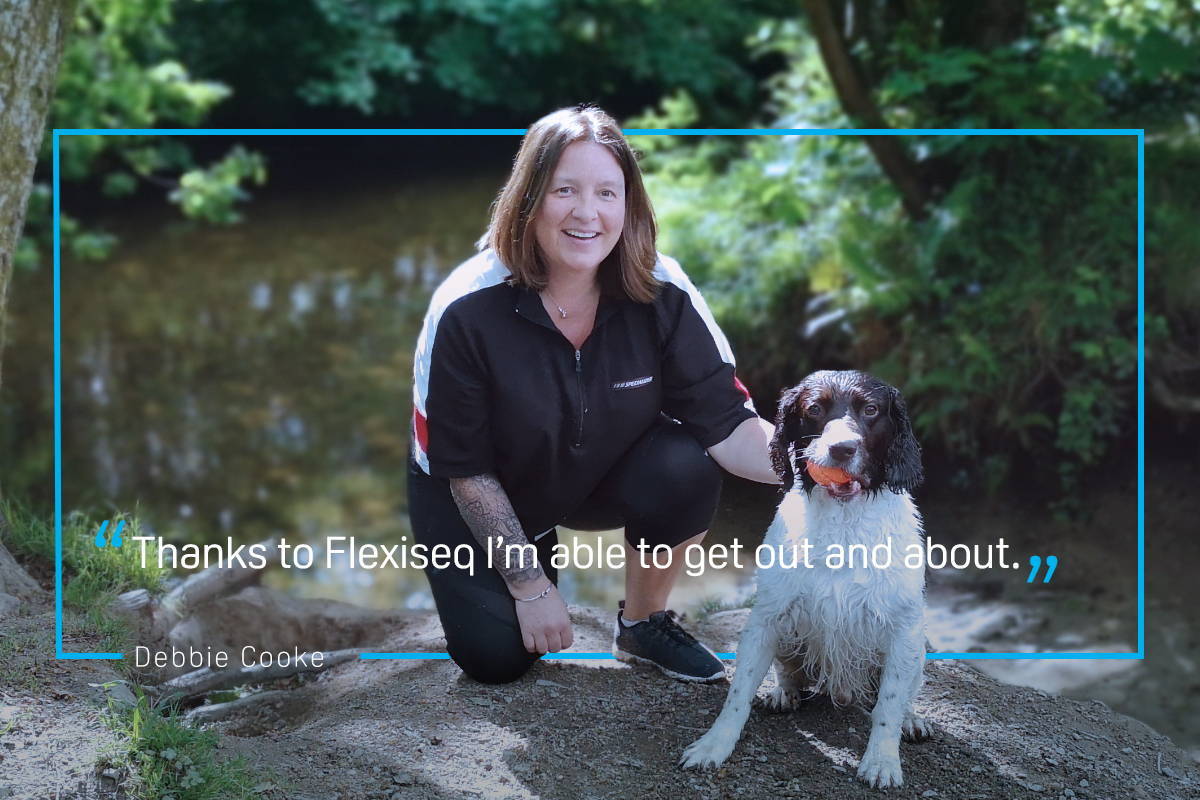 News from flexiseq
The personal information you are providing will help us to deliver, develop and promote Flexiseq products. Submitting your details indicates that you have read and agreed to our privacy and cookie policy. You can read our policies here.