Eat, sleep, rugby, repeat: The brutal life of a professional rugby player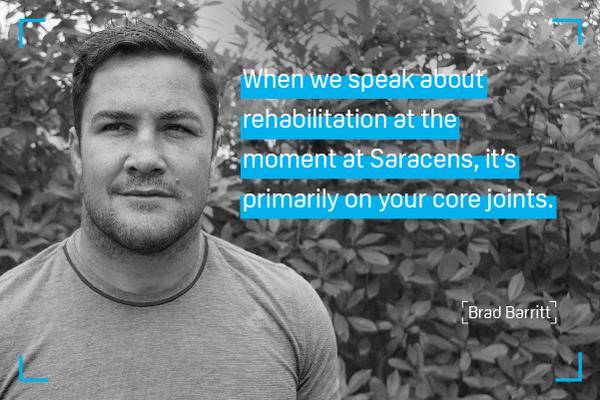 Renowned for being one of the biggest hitters in rugby Brad Barritt isn't letting up. Despite big injuries, metal plates in his face, and the small matter of a coffee business to run, Brad's focus remains laser sighted. As captain of all-conquering Saracens Brad needs to ensure that he and other senior players continue to set a standard for the rest of the squad to follow. Peak physical and mental conditioning is a prerequisite, but how does he do it? Brad sat down with Flexiseq to discuss rest, rehabilitation, and rugby.  
Understand your body.
Over time and through experience you begin to learn how you best recover and rehabilitate. It's an essential lesson that is vitally important to your longevity in the sport..
Every player has their own physical goals
Whether it's guys who need to put on muscle, guys who need to lose weight, guys who need to be fitter, rugby is such a dynamic game and you have to have such a broad spectrum of skills. You need strength, power, speed but you also have to be robust. You have to be fit.
Everything in moderation
I don't try to cut anything out completely but I don't over indulge either. That's been my strategy and funnily enough arriving for my first day of pre-season this year it's probably the best shape I've been in.
Recovery is huge
It's as important as training going into the game. I enjoy swimming the day after a game. The low impact, doing lengths, strides in the pool, the weightlessness of the pool helps. I tend to have a light massage 2-3 days after the game just to iron out any bumps and bruises. And then again you start to build up as the week goes on and end up going through the mill again and starting the process. It's something that you have to learn to enjoy and something you have to learn to respect if you want to have longevity in the sport.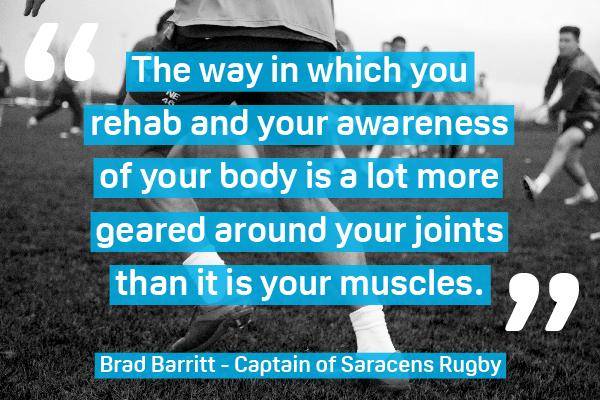 There's always room for improvement
There are always things you can do slightly better and we're very lucky to have a fantastic team at Saracens. Be it our strength and conditioning staff or medics or nutritionists, there are highly skilled people here who are able to aid the process. They help you make smart adaptations to your programme to make you recover that much quicker and be that much more prepared.
There's been a huge growth in awareness of joint related injuries
Those are the ones that are going to cause you to stop playing the game and are going to be cause you serious mobility issues, not just when you're playing but in later life. Muscles repair themselves, joints don't necessarily repair themselves on their own. When we speak about rehabilitation at the moment at Saracens, it's primarily on your core joints; some guys have got really bad knees, others have got ankle troubles, some have big shoulder troubles, a lot of the front rows have neck troubles and then in most cases guys have a lot of finger trouble because of constant breaks and fractures in their fingers. The way in which you rehab and your awareness of your body is a lot more geared around your joints than it is your muscles.
Awareness of the cartilage damage to your joints is huge
Anyone whose suffered a joint cartilage injury is probably well aware that it's not something that's going to completely recover on its own, so the way in which you look after yourself is going to be vital in terms of prolonging your mobility and enabling you to function at full capacity
Future proofing your mobility is so important
To completely overlook your next hopefully 50 years of life is a very short term approach. If you do the small bits that can help you whilst you're playing, hopefully it sets you up for many years of happy mobility.
Aids such as Flexiseq are key
It's something I've been actively using for the past 5 years; I always suffered from ankle stiffness and joint pain and since I've been using that, it's made a remarkable difference in my routine and my strategy for injury.
News from flexiseq
The personal information you are providing will help us to deliver, develop and promote Flexiseq products. Submitting your details indicates that you have read and agreed to our privacy and cookie policy. You can read our policies here.