Diane Burgess - Refusing To Sit Still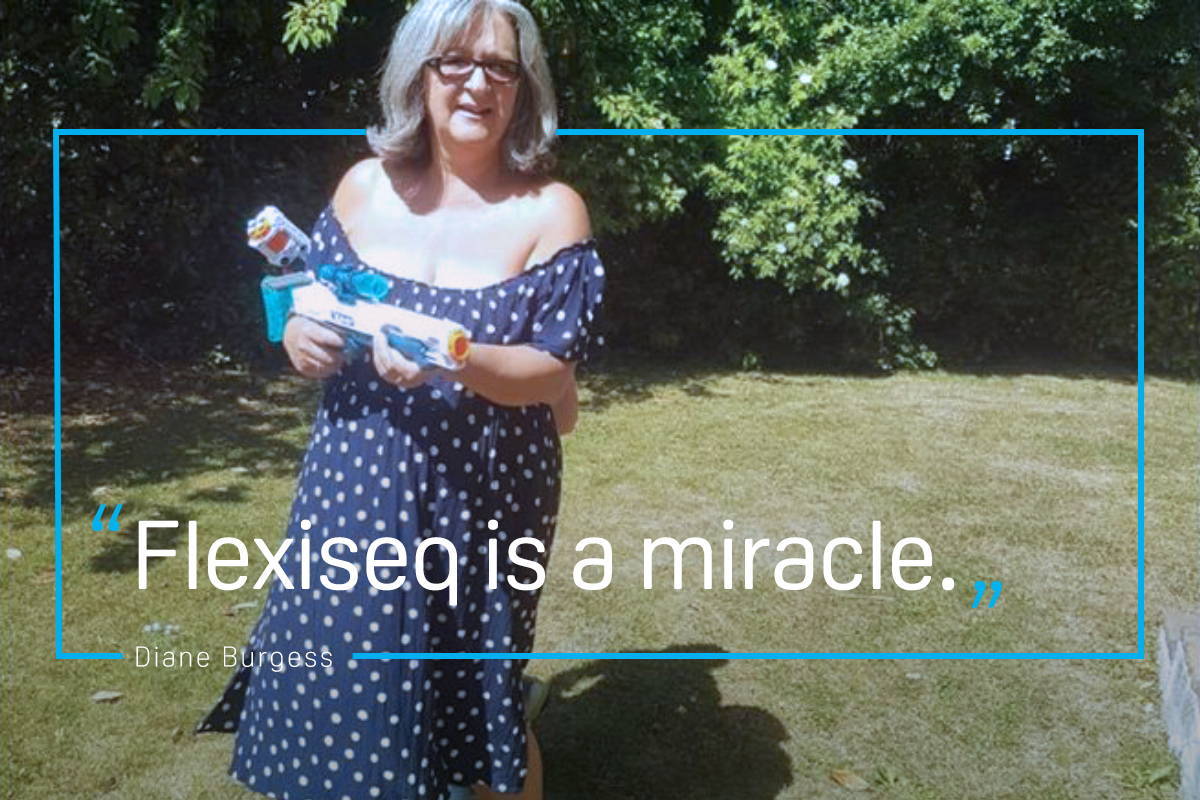 Receptionist Diane Burgess, 59, used to run 10 miles a day only for the wear and tear on her knees and hips to take a toll.
Thanks to Flexiseq she's back doing the things she loves.
This is her story...
The guy who told me about Flexiseq is a bit of a storyteller. He's one of those people who likes to exaggerate a little bit, so I was pretty sceptical when he was telling me what it did for him. Usually, I like to test things for a while before committing to a purchase, but my husband went ahead and ordered me some from Amazon.
The results were almost immediate. The pain was still there but suddenly I could get up off the chair without thinking, "oh this is going to hurt". Flexiseq is a miracle, it really is. I've recommended it to a few people at work, they've tried it and one said her pain is so much better.
Osteoarthritis runs in my family and I probably didn't help myself running every day. I used to run 10 miles every day, I was very fit, but we didn't have all those high-tech trainers we do now. Eventually, I put my hip out of joint and then when I thought that was fixed, my knees started to get painful. I'd just given my joints too much of a pounding on the roads. That was probably about eight to 10 years ago.
I needed something to take the edge off. That's what Flexiseq has done for me.
Initially, the problems didn't stop me walking, so long as the surface was not too hilly. Eventually, though, little things like getting in and out of the car and going up and down stairs became painful and put me off doing things. My husband used to watch me and ask, "is it really that bad?". That type of pain is hard to understand if you haven't felt it.
I was prescribed lots of pills in the past but I just don't get on with them. I've got reflux so certain medications aren't good for me. A hot bath sometimes relieved the pain but with the wear and tear affecting my hands, shoulders and even my neck, I needed something to take the edge off. That's what Flexiseq has done for me.
I just put a blob on my knees, a blob on my thumbs, spread it around it a bit, let it dry and I'm good to go for the day. It's a miracle, it really is. I mean, honestly, the way I talk about it you'd think I was making the stuff. I'll tell anyone who'll listen how fantastic it is!
Now the pain is better and I'm driven to do more. I'm quite a stubborn person so I won't let things beat me, I can't sit still. I keep thinking to myself, "Diane, you're 59 it's okay to slow down," but that's not who I am, I can't.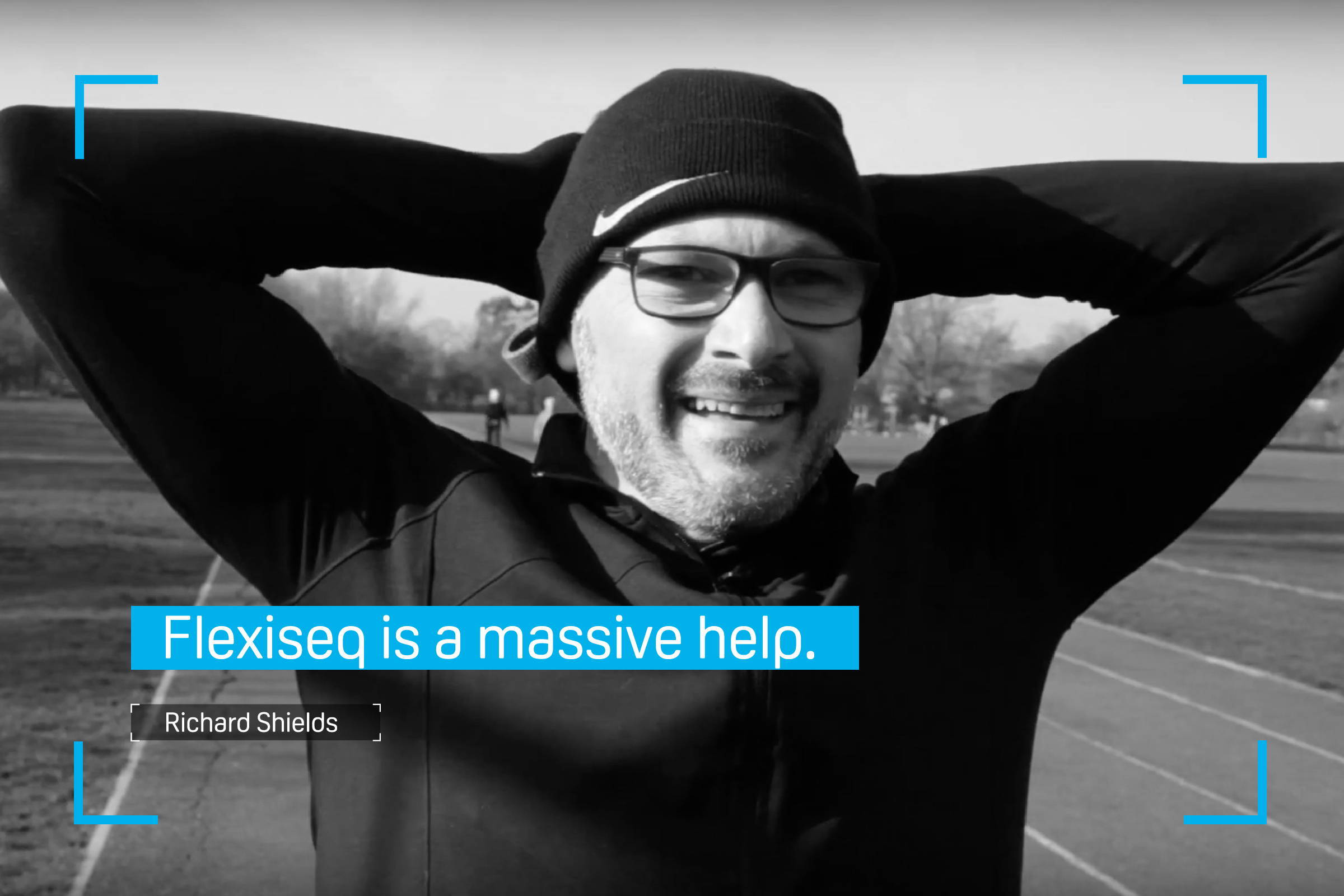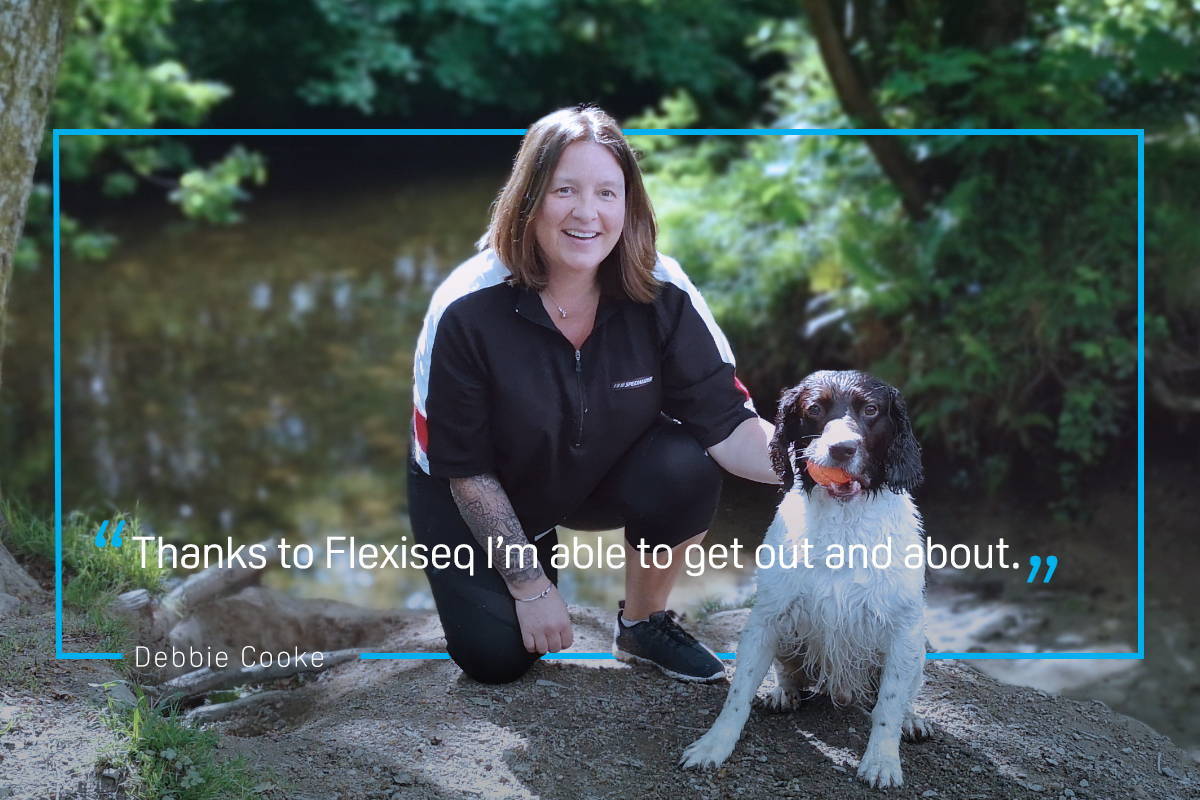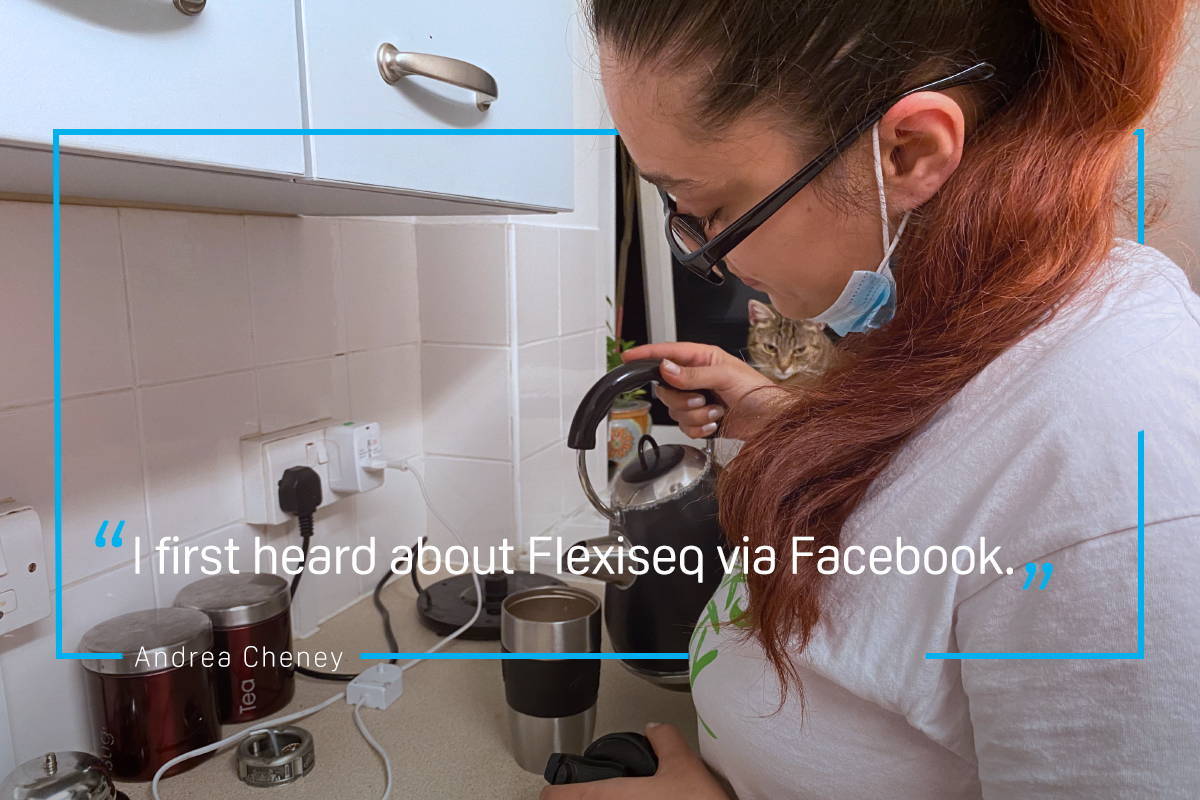 News from flexiseq
The personal information you are providing will help us to deliver, develop and promote Flexiseq products. Submitting your details indicates that you have read and agreed to our privacy and cookie policy. You can read our policies here.