Brad Barritt - The Winning Mentality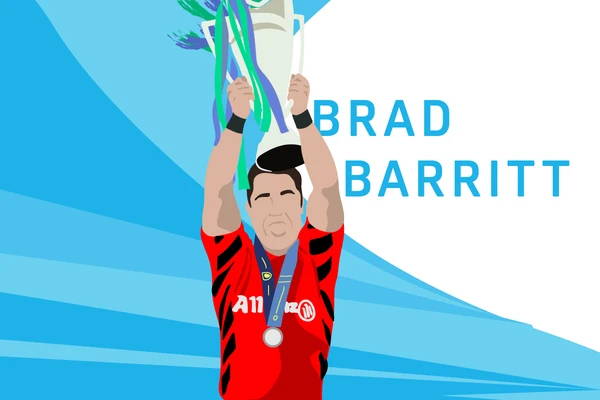 After sustaining a serious ankle injury in Saracens' Champions Cup quarter-final with Glasgow it looked like Brad Barritt's season might be over.
Not only did the Flexiseq ambassador make a swift recovery, he went on to be crowned man of the match in the final against Leinster as Sarries fought back from 10 points down to secure a third European title in four years. Having been part of all three teams, Brad is now one of European rugby's most decorated players!
In his latest column, he reflects on a memorable afternoon at St. James Park and how he and his teammates continue to find the focus to stay at the top of their game.
__
Saracens emergence as a European force has been a 10-year story.
In 2008 we were languishing towards the bottom of the Premiership and we've slowly earned our stripes. What has happened since then has been truly remarkable. In 2014 we were runners up in the Premiership and the Heineken Cup. That was a bitter pill to swallow but it galvanised us. We knew we could be better. To have now won the Champions Cup three times in four years makes me very proud.
You learn so much from defeat.
We knew we could improve and we've carried that understanding with us through the years. Even when we've been successful, we've had an appetite to get better. Last year's defeat to Leinster in the quarter-finals was a real catalyst. We identified a few key pillars in our game that needed work and came back re-energised in the Premiership, going unbeaten from that period on. Having had another shot at Leinster and this time winning, we know how far we've come. Rugby doesn't give you the victory, we've had to work hard for it.
When you're injured, you need mental strength.
Modern science helps, but it's the application that really matters. If you're willing to sacrifice a few things along the way, spend as much time focused on getting yourself right you can do most things. Thankfully I applied myself, I had great support from the staff around me, key sports-science individuals who helped me on that journey. To turn my ankle injury around in just three weeks was quite an achievement. I didn't want to miss it, these moments are truly special and even if I was only given a 1% chance of making that match I would have done everything to be part of that.
It's too early to reflect on our recent success.
When you sit back and look at it you can take your eye off the ball of what is important. At Saracens we often talk about everything that is within the bubble, it's all the small things that contribute towards the success and that includes the people around you. I'm so proud to be part of this group and I want to constantly give my best to contribute towards the cause.
In rugby, leadership is not about one person.
You don't need the title of captain to be a leader. I always saw myself as a leader long before I became captain. The leadership is pushed by a group of leaders within the team. It's a captain's job to get them all aligned and pushing in the same direction. The mutual love and respect between teammates has been crucial to our success. Even if we come from different backgrounds and have different perspectives on things, ultimately we all want the best for Saracens.
We don't like to leave things unturned. We go into games confident that we have the right game-plan and then we carry it out. The basis is hard work but when you get on the big stage, experience in the group allows us to not be overwrought by the situation. The season isn't over yet. We've got a great run-in to the season, so we have to adopt the same mentality we did in that final to prepare in the same diligent way.
News from flexiseq
The personal information you are providing will help us to deliver, develop and promote Flexiseq products. Submitting your details indicates that you have read and agreed to our privacy and cookie policy. You can read our policies here.