Alan Williamson - Say Goodbye To Knee Braces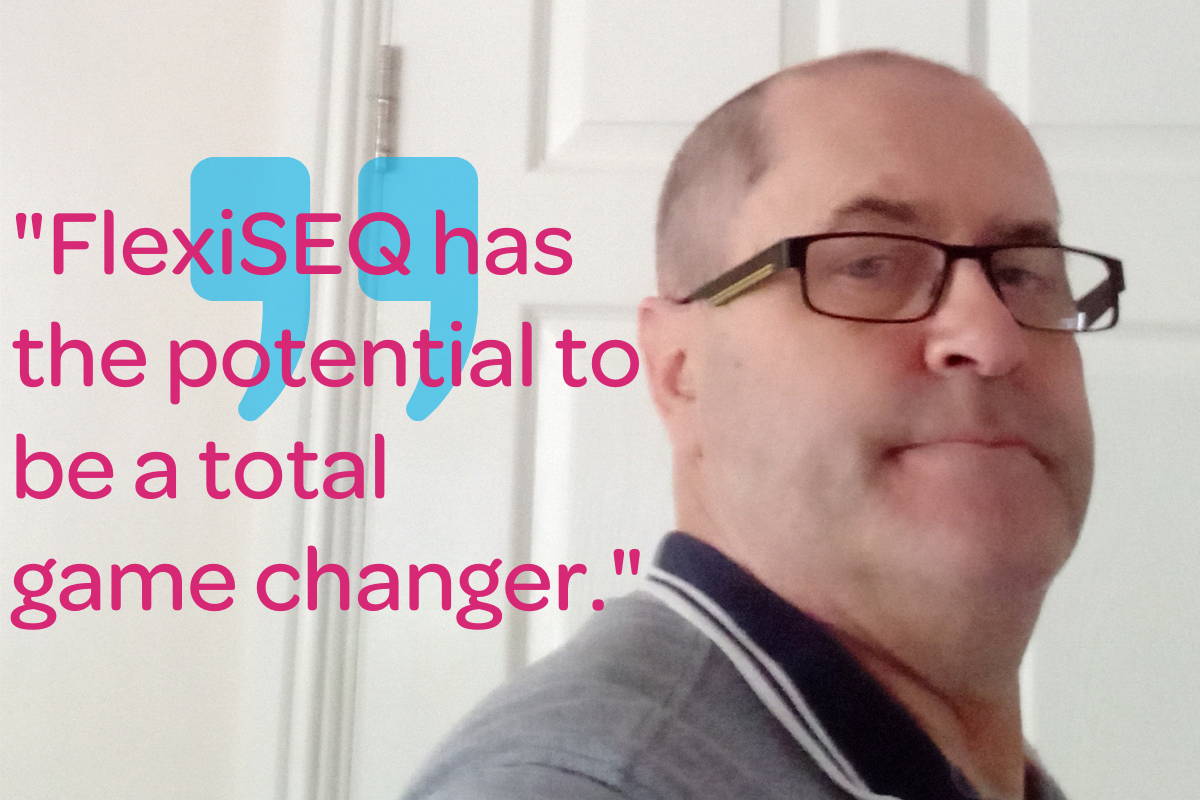 Alan Williamson has spent much of his life in very physically demanding jobs. But due to two prolapsed discs in his back, Alan found himself in increasing pain and his other joints began to suffer.

At 56 years old, Alan's physical wellbeing was in rapid decline - but now he's found a way to turn it around.

This is Alan's story…

I spent the first part of my career working in factories. For the past ten years I've been working as a forklift operator, loading and unloading trailers to haul goods all over the country. In both jobs you find yourself working incredibly hard and very long hours. There were times I was working an 18 hour day. On top of that I started working in pubs as well, so I had two very demanding jobs at the same time.

I started to experience horrible back pain and was told I had two prolapsed discs. I had to take to my bed for a week because the pain was so bad. They said they could operate on it to try and fix it, but the risk - if they get it wrong - is that they could sever a nerve and I'd be paralysed on my left-hand side. So I was on very strong painkillers, but the more of them you take the more your body builds up a tolerance, so they stopped being as effective.

Because my back is so bad, the rest of my body was having to take a lot of strain. I went to the doctor with a pain in my knee. At the time he didn't know what it was so he sent me off for an X-ray. The results came back and the doctor told me my knee is riddled with osteoarthritis. On top of this, something had snapped within my knee, so he referred me to a specialist but he didn't know when that appointment might take place.

In the meantime I had a holiday booked. Coming out of a restaurant in Belgium, my knee just gave away under me and I fell down a flight of stairs. I went to the hospital there and they said if I could pay for it they could operate on my knee that day. The problem was if they had operated I wouldn't have been able to get home on the coach I came on; they'd have to find an air-ambulance for me, it was going to be a nightmare. So I asked for a week's worth of painkillers and strapped up the knee.

Within three days of being home I was back in for more X-rays and they showed a bit of bone had snapped off the knee, so they were going to operate on it to remove it. Once that was removed, I'm too young to have a joint replacement so I had to figure out how to manage the pain of the osteoarthritis in my knee. I've had injections in it, I've tried physio, which for me just made it worse. Up until recently I was having to use a knee brace to manage it. Each morning I'd have to psych myself up to get out of bed; I had to do it in stages. The pain was so bad and I was having to use crutches, so I'd swing my legs out of bed, grab the crutches and then get up.

Then one day I was on Facebook and an advert for FlexiSEQ popped up. I thought it sounded interesting and lots of people were commenting on how it had helped them with their joint pain. I looked at a few shops and then a lady online told me she gets hers from Amazon so I went there.

I started using it as soon as it arrived and I started to feel the benefits very soon after that. It's been amazing. I no longer need the knee brace and I no longer need the crutches to get out of bed in the morning - it's made that much of a difference to the pain in my knee. I feel like my knee can actually support me for the first time in a long time. I'm usually on a lot of painkillers, so one of the things that drew me to FlexiSEQ is that it's drug-free. I missed my last prescription so my back is not good right now without the painkillers - but thanks to FlexiSEQ my knee is still feeling so much better.

FlexiSEQ is the best stuff I've ever tried, I just wish I'd heard about it sooner.

News from flexiseq
The personal information you are providing will help us to deliver, develop and promote Flexiseq products. Submitting your details indicates that you have read and agreed to our privacy and cookie policy. You can read our policies here.