Top 10 Arthritis Life Hacks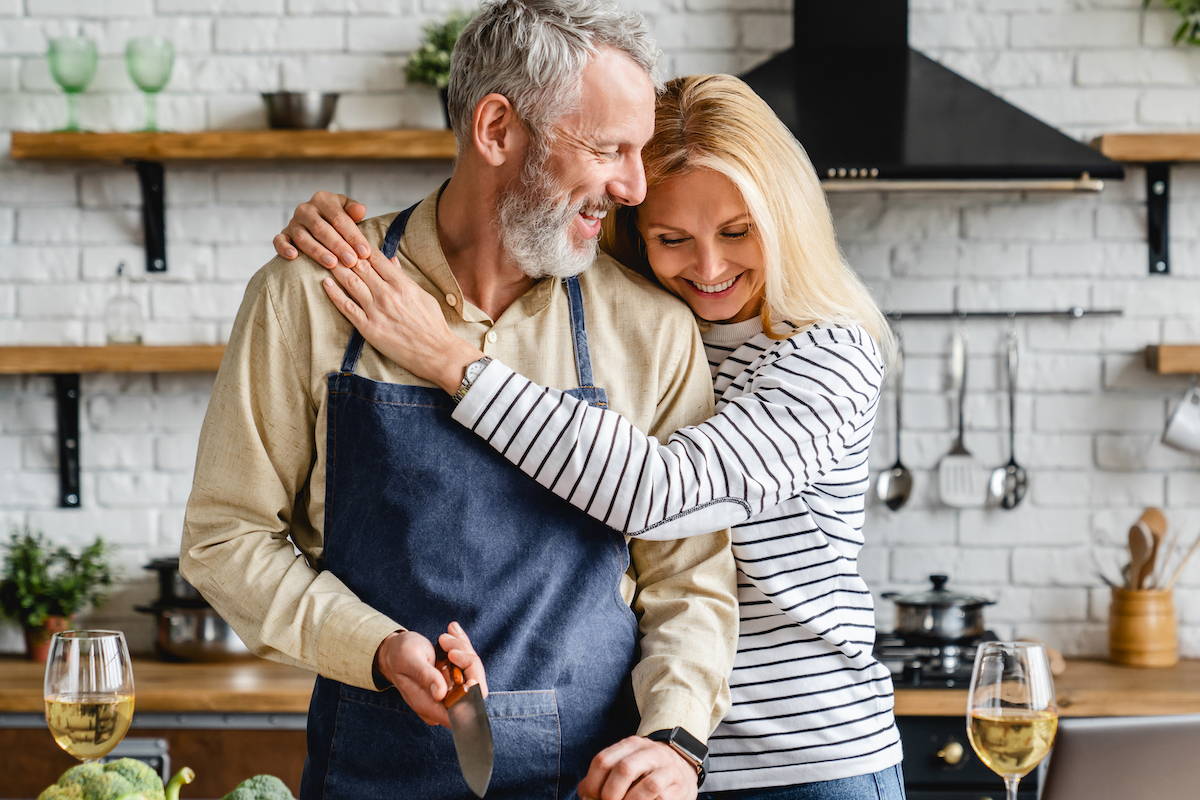 It's no secret that living with arthritis can make everyday tasks more challenging, even if your pain is considered 'mild'. Being told you have arthritis can be scary, but there are a lot of small life hacks you can use to make your life easier. From handy gadgets that help around the kitchen to tips on how to manage pain, read on for our 10 arthritis life hacks.
1. Make your kitchen more ergonomic

Small changes can make a big difference! It's important that the things you need in your kitchen are easily accessible, so make sure your daily utensils are on the counter or in an easy-to-reach location. If you find you're spending too much time searching for your measuring cups or spoons, why not invest in a magnetic set? They will stack together for easy access and storage. Easy-grip bottle openers are a great option if you find it hard to open your bottles.
If you're struggling to open tins in the kitchen, why not invest in an electric tin opener which can do the twisting for you? Standing around a lot can be challenging when you have arthritis, so why not get yourself a stool or chair for your kitchen so you can relax while waiting for the water to boil.
It's worth investing in lightweight cookware and cups with large handles that make them easier to hold. You can also find pots with two handles to distribute the weight better, so you're not putting extra pressure on yourself.
2. You don't have to chop

If cutting and chopping is putting you off your dinner, you can find pre-cut veg, ready grated cheese and similarly prepared items in your local shop. You may also find that kitchen scissors are easier (and safer!) to chop your veg than knives.
Slow cookers can take a lot of the strain out of cooking because you just pop your food in and leave it for a few hours - which means no stirring or stress! Cooking in bulk and keeping leftovers can also save you the trouble of cooking when you're having a flair up - and it's cheaper than takeaways!
No one likes washing up, but there are things you can do to make it easier on yourself. Using baking paper or tin foil to line your baking trays means you don't have to clean them afterwards - just dispose of the lining and then you're done!  
You can also soak your crockery after using it to make the clean up easier, and you may find using a dishwasher easier than cleaning by hand.
It may not be the most eco-friendly option, but some people use disposable paper plates to avoid washing up altogether.

If you're struggling to keep your house clean and tidy, know you don't have to suffer in silence. Vacuuming can put a strain on your back and arms, but these days you can invest in a robotic vacuum cleaner which does almost all the work for you!  
Speaking of technology: voice recognition can help you dictate texts, search Google and control your device with your phone - so there's no need to use your fingers!
6. Ergonomic cleaning tips

Try to find mops, brooms and dusters with large, ergonomic handles which are more comfortable to grip. Lightweight cleaning tools are a good shout so you don't get tired out. When cleaning, don't feel like you have to stand the whole time. Why not sit while you fold and organize your clothes, for example? A collapsible, wheeled cart can be helpful for transporting dishes, clothes, cleaning products or anything that you don't want to carry!
When it comes to cleaning, sometimes less is more. Rather than setting aside a day to clean the whole house, why not settle for doing a room - or even an area - each day? It doesn't have to all be done at once, and setting realistic goals helps you meet them in the long term.
Some people swear by heated blankets. The warmth can help decrease pain and improve muscle flexibility, whilst also improving circulation which can move more nutrients and oxygen to the joints.
Doing some gentle stretches can also help your body get ready for the day. You don't have to do a full yoga session - just taking a bit of time to wake up different areas of your body by opening and closing your mouth, for example, or clenching and relaxing your muscles and rolling your shoulders can be helpful.
Comfy clothes are an important addition to your wardrobe - especially loose, comfy clothes without zips and buttons which you can just pull on and off. When you have to dress up, a zip puller can make dressing yourself easier on the hands.
9. Make your bathroom arthritis friendly
Soap bars and squeeze bottles can be slippery and hard on your hands, so buying some pump bottles for your hand, body and hair wash can make things easier. Padded, heated toilet seats may sound luxurious, but they're worth looking into if you find using the toilet challenging.
Investing in a bidet can take the pressure off your hands, plus they're very hygienic! It's also a good idea to install a grab bar by your toilet to help you get up more easily.
If showering is challenging, you may find a shower seat can help, while non-slip bath mats will make the whole experience safer. If you can, consider switching your twist taps for levers or flat handles. A heated towel bar isn't just for drying - it can really take the edge off the cold air after a hot shower on a winter day!
Did you know you probably already have some easy-to-use pain relievers lying around your house? Applying a bag of frozen peas to the painful area can help relieve pain, as the cold slows circulation and therefore reduces swelling. Just limit your cold therapy to 20 minutes at a time - don't serve the peas for dinner if they've defrosted!
Heat therapy can also help with pain by soothing sore muscles. Having a warm bath or applying a heat pack can be really effective. Practicing mindfulness, meditation and stress relief can also have a lot of health benefits, so they're worth giving a try. You can also buy over-the-counter pain medications - although you should speak to a doctor about your options if you want regular pain relief.
Do you have any arthritis life hacks we haven't included? Let us know!



News from flexiseq
The personal information you are providing will help us to deliver, develop and promote Flexiseq products. Submitting your details indicates that you have read and agreed to our privacy and cookie policy. You can read our policies here.