The importance of going for a stroll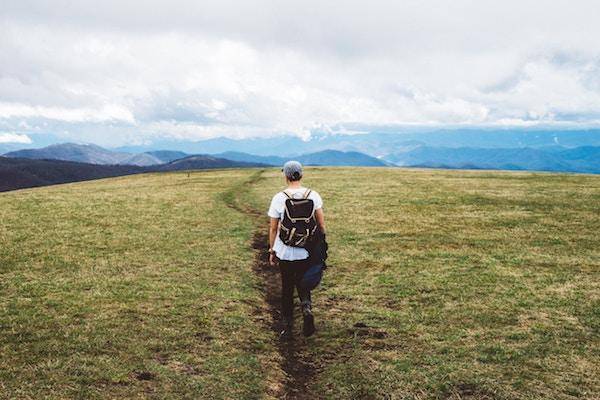 With just the click of a button, we're able receive almost anything we want and need without even having to move from the comfort of our own homes. The same is true for transport; within minutes a cab will be there ready to take you to any destination, all through your mobile device. As a result we're avoiding the most simple form of exercise…walking. Recent studies however may just make you think again about taking the car instead of using your legs. Just 20 minutes of walking a day can have significant health benefits and is in fact highly recommended for arthritis sufferers. So we've put together a list of reasons why walking is the ultimate form of exercise.
Apart from the obvious benefits of being equipment-free and joint-friendly (particularly important for arthritis sufferers), walking can be done anywhere, anyhow and at any time so there's really no excuse. Studies by the National Institute of Health have shown that not only does regular walking lower stress levels, but also reduces risk of heart attack, type 2 diabetes and experiencing stroke. And if reducing the risk of serious health conditions isn't enough to convince you, don't forget that regular walking will help you to burn more calories and build up your general fitness...so you'll be looking and feeling good.
Healthy body, healthy mind
For those stressful and emotional moments, 'let's walk and talk' is always a good idea. The age-old suggestion of walking and talking off any problem is still as credible today as it has been throughout history; there's nothing a stroll, alone or in company, can't help. On top of being the perfect setting to de-stress, the physical effect that walking has also contributes to a healthier, happier mindset.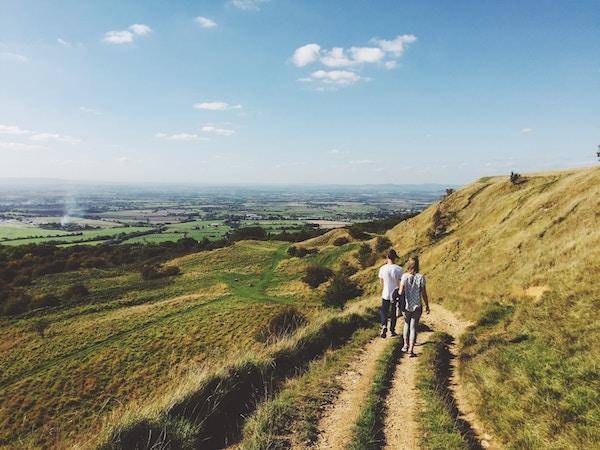 Whether you're feeling unmotivated at work or you're creative cap is nowhere to be found, research has found that getting active is a simple solution. Going for a walk can in fact spark creativity, so beginning your day with a 20 minute burst might be exactly what you need to come up with the world's next best idea! Regular walking also improves your sleep pattern which in turn will also help with creative thinking.
Now that we've hopefully convinced you to get walking more often, here are our top tips for introducing it into your daily life and how to maintain it.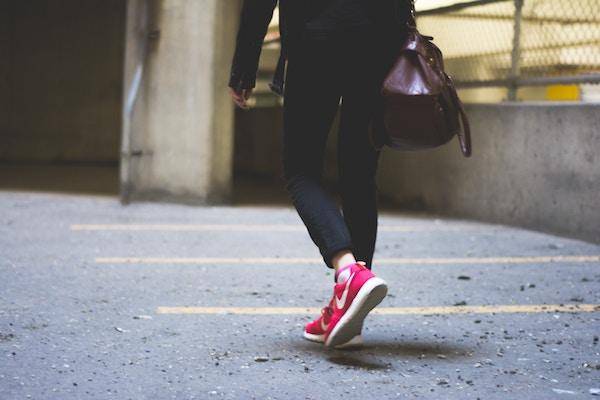 It's best to start relatively easy, to avoid risk of injury and to work up from there. Harvard Medical suggests starting with five minutes of fitness walking at least twice a week and increasing this to fifty minutes of walking six days a week over a twelve week period. Be sure to walk at a pace that pushes you but allows you to continue conversing if necessary.
Suffering from arthritis means it's even more important to know your limits. It may have caused you to be particularly inactive for a while too. This is why it's crucial to give your body a chance to adjust; introducing smaller changes to your routine such as taking a flight of stairs rather than a lift is a good way of slowly building up your movements and easing your body into a more active day-to-day.
As all sufferers will know, the cold weather can make arthritis even more challenging and painful. Dressing appropriately for walking in the colder months is crucial to ensure you're joints don't feel too stiff and achy. Applying Flexiseq before heading out will further help aid with the pain and stiffness.
As with any form of exercise and generally throughout each day, hydration is an essential part of healthy living. If you're getting back into an active lifestyle then hydration is ever more crucial to ensure your body can keep up!
News from flexiseq
The personal information you are providing will help us to deliver, develop and promote Flexiseq products. Submitting your details indicates that you have read and agreed to our privacy and cookie policy. You can read our policies here.