The Art Of Movement - Climbing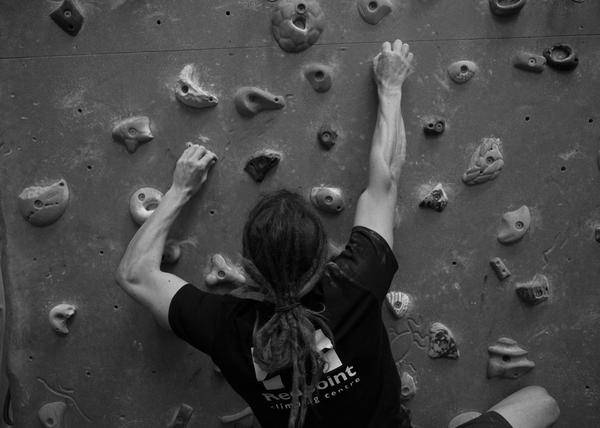 Flexiseq wants to inspire people to get moving because the body, which can do seemingly impossible things, is never something to be taken for granted. The Art Of Movement series is a collection of photo essays about people who thrive upon using their joints, bodies and movement to do the things they love.
Dave Rose caught the climbing bug when he was young but it wasn't until his mid-twenties, and climbing became more popular, that the bug became chronic. Now he climbs and works at Redpoint Climbing in Birmingham inspiring others to scale new heights.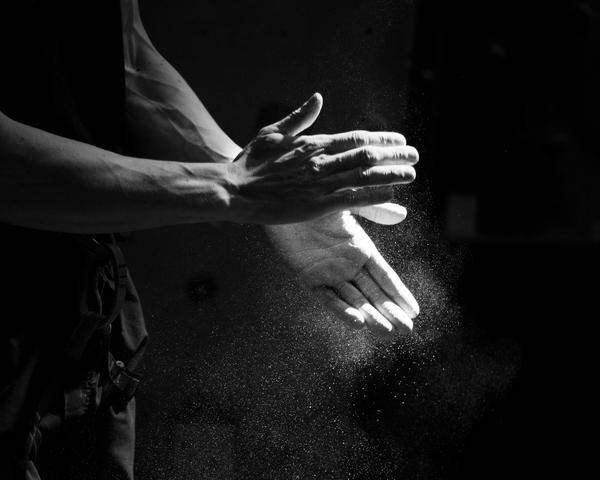 "There's lots of different aspects to climbing. The physical aspect, the adventurous side of it, trying to control fear in a dangerous situation. I like to explore movement, what your body can physically do. To look at a move might seem improbable but you position your body in a certain way and all of a sudden you can do what you need to. It can put pressure on various joints. There's a move called a drop-knee where you put your foot in a hold and turn your knee 180 degrees from your feet. It puts a lot of strain on it."

"I'd love to see more people get involved in climbing. It's going to be in the 2020 Olympics which will naturally get more people interested."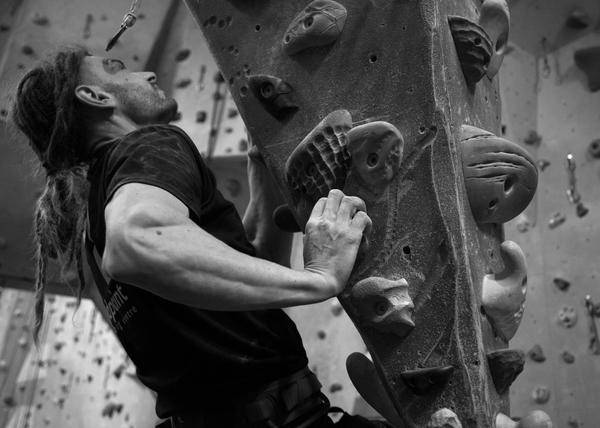 "Climbing walls are cropping up everywhere. It's a great way to get fit. Climbing works lots of muscles groups that you wouldn't use in the gym. It's a great social activity.""Climbing is a lot of fun so you don't really feel like you're having a workout, it's only afterwards you feel your muscles have worked and you remember how good it was for your body and health."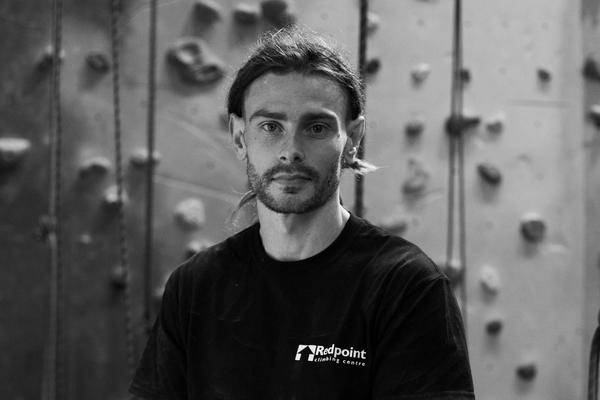 News from flexiseq
The personal information you are providing will help us to deliver, develop and promote Flexiseq products. Submitting your details indicates that you have read and agreed to our privacy and cookie policy. You can read our policies here.