Shaun Barker's ultimate tips for staying active with osteoarthritis!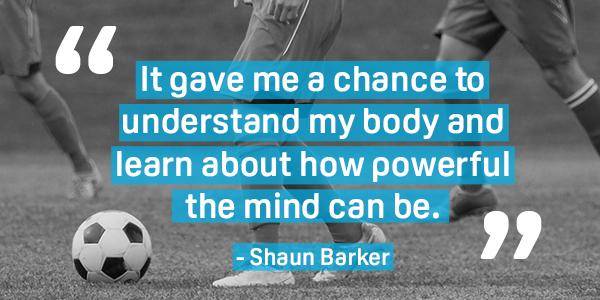 After suffering a serious injury playing for Derby County, footballer Shaun Barker battled back from countless operations, relentless rehabilitation and osteoarthritis. His story is one of mental fortitude and an unrelenting will to return to football. We sat down with Shaun to discuss his top tips for staying active with osteoarthritis.
Low loading exercises
"I need to do low loading. For me, biking will be one of the biggest things; it will be low loading on my knee, high intensity, good for cardio but also good for maintaining strength in my lower leg muscles whilst keeping that pressure off my joints. I'll do a lot of swimming, again low-load and decent for my fitness and for my strength."
The benefits of low load exercises include reducing impact and strain on the joints, allowing you to exercise for longer. Certain low load exercises can improve muscle function and keep your joints moving.
Diet
"I realised how important diet is. Both for keeping off weight and putting less stress on my joint, but also for health reasons. The different foods I was taking to help with my anti-inflammatories also helped keep my ideal weight off."
Fish and omega-3 fatty acids are known for helping to soothe aching joints. Focusing on a healthy diet aids with weight loss which takes strain off your load-bearing joints. Find out more about how to maintain a healthy life HERE.
Rest
"People forget about rest when they talk about footballers. People want them running around and if they have a bad few months, they want them out on the pitch and working even harder. It's actually the opposite sometimes, it's about letting your body recover."
With osteoarthritis you have to know your limits. It's crucial to keep moving but if your joints are particularly bad one day it can be just as important to let them recover.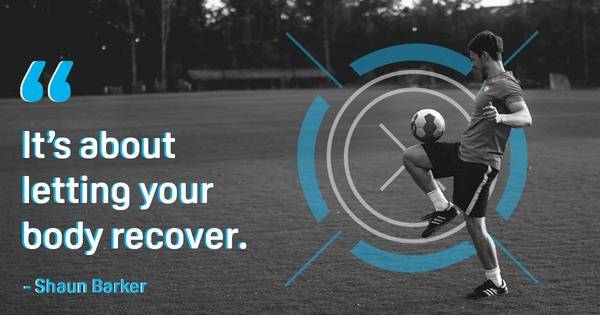 Happiness
"Enjoying what you're doing is important. For me I've always wanted to stay fit once I finished football but I don't want to get up everyday and have to do something I don't enjoy. I'm not a gym person, strangely enough I spent five years in the gym keeping myself fit enough and strong enough to play football but I've never been interested in weights. As long as you're enjoying your exercise then you know you can keep fit and active."
Think of things that you love doing, it might be gardening, dancing or simply taking a stroll. Perhaps you love art galleries of museums, walking around these is a great way to get out and get those joints moving.
Positivity
"There are far worse things than a dodgy knee! I started looking deeper into positive thinking and meditation. I needed to reinforce my positive energy. All the things that I dismissed as rubbish during my playing career, I started to embrace. I never got sucked in when things were going really well, and I never got too down when disappointments came my way. But when I had my injury and all that time to think, it gave me a chance to understand my body and learn about how powerful the mind can bee. Without a doubt I wouldn't have got back playing without the mindset. I definitely believe my body responded to my relentless positivity and mental strength. Some people won't believe that but I do 100%."
Having a positive outlook and mindset can help you push through and focus on believing in your strength and capabilities.

If you suffer from arthritis or know someone has, give Flexiseq a try today and become part of the #FLEXISQUAD.
News from flexiseq
The personal information you are providing will help us to deliver, develop and promote Flexiseq products. Submitting your details indicates that you have read and agreed to our privacy and cookie policy. You can read our policies here.