Essential Arthritis Gadgets You Should Own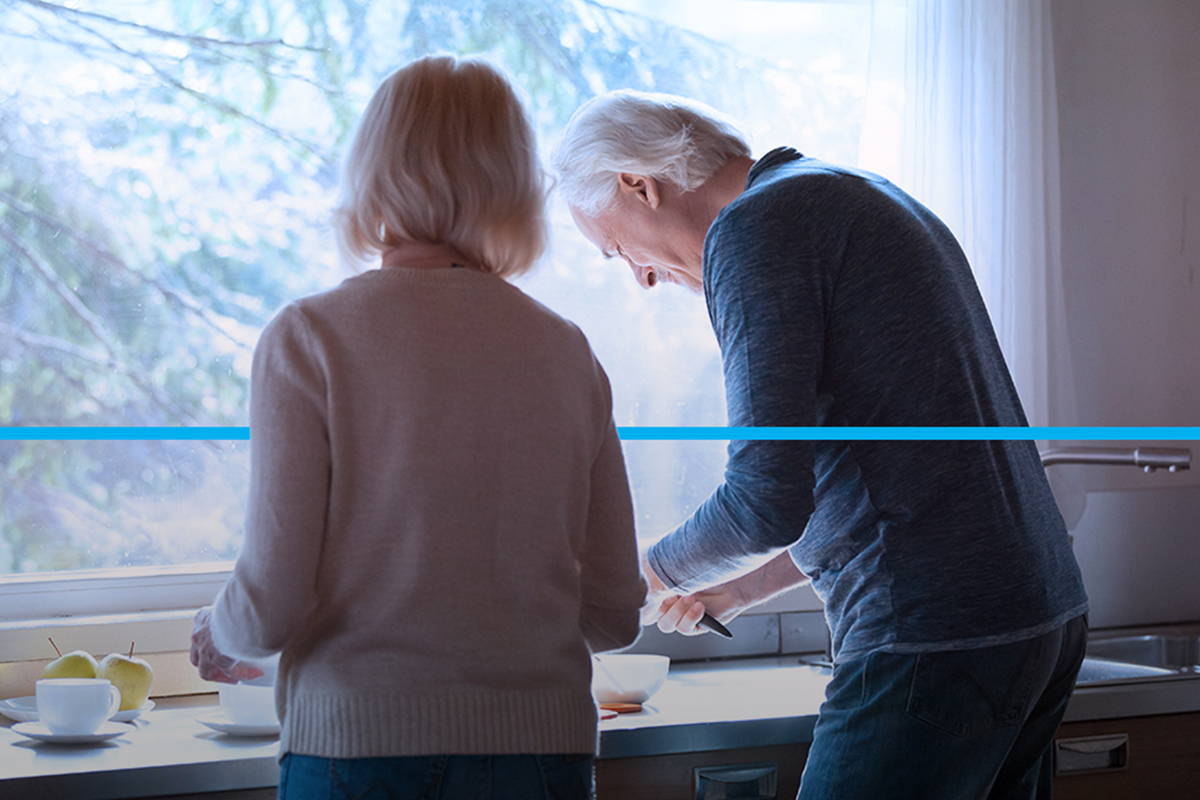 Living with arthritis can be tricky, but luckily there are loads of handy gadgets which can help you around the house to make every day tasks - from cooking to bathing - easier to manage. Here are some great Flexiseq recommendations as well as those from Katrina Thornley, a marketing consultant living with arthritis who tells us what she finds useful about the house.
"It has been an ongoing struggle to find easier ways of doing things," says Katrina, "I have no movement in my wrists, and my hands have been affected very badly, so I don't have a lot of strength in them. Because I am a bit stubborn, I don't like to have to rely on others to help me all the time."
So what gadgets can make life easier? Let's take a trip around the house to find out.
---
Shopping, cooking, cleaning and meal prep can all be difficult when you're living with arthritis. Luckily, there are a range of objects designed to make your life easier.
One of these handy gadgets are non-slip, soft grip peelers that can help prepare your fruit and vegetables. "I use the good grips peeler, as it is easy to hold, and doesn't require me to move my wrist," says Katrina.
Mashing potatoes can be a real strain on your wrists, which is why non slip, ergonomic mashers can be really helpful for expanding your cooking repertoire. "I use the Joseph Joseph masher, as I just have to push down on it," says Katrina.
While it's designed for DIY, a strap wrench can also have another purpose. "I have a Boa Standard Strap Wrench, which I use for opening jars or bottles. I would be lost without this: the number of times, I have been stuck trying to open a bottle of water!" Katrina explains.
Twisting tin openers can be a challenge if you have arthritis in your hand or wrist, but electric can openers like this can do the hard work for you.
Getting a good grip on your cutlery or cup is so important for a stress free dining experience. Non slip, ergonomic cutlery sets can make eating easier, whereas mugs with larger handles can make tea time more relaxing. "I have to make sure that mugs have big enough handles to get my whole hand in, so I can lift it easily," Katrina says.
Mini kettles may not be good for a large family, but their lightweight design can make all the difference when you're living with arthritis. Alternatively, kettle tippers which are controlled by an accessible lever can do the heavy tipping for you.
---
Navigating the bathroom when you have arthritis can be tricky, but there are a lot of useful gadgets which can give you a helping hand.
"We have a shower seat, to help take the weight off my feet and a walk in shower. I need to have larger handles on the bath to help me get in and out of the bath," says Katrina. There are a variety of shower and bath seats which can make bathing more comfortable and safe.
Grab rails can be really handy if you find it hard to get off the toilet unassisted, while toilet aids are designed for people who find it hard to bend, turn and reach.
---
Having the right mattress for you is really important, but you don't have to stop at ergonomic mattresses and comfy head pillows. Leg wedge pillows elevate your legs to decrease back pain, a bed rope ladder, which can be attached to the end of the bed, can help you pull yourself up without support, while mattress toppers can provide a second layer of comfort and extra insulation during the winter.
Need assistance dressing yourself but don't want to have to ask for help? Dressing sticks can help you put on everything from trousers to shoes.
Find it hard to put your socks on in the morning? Vive sock aid helps you slide your sock on with the use of foam padded handles and a slip resistant cuff.
Putting on jewellery can be really fiddly, but jewellery fastening aids offer a helping hand to fasten your bracelets so you can stay stylish.
---
Your living room is where you want to relax and entertain, but we know it isn't always that easy. Luckily there are a range of gadgets which can make your living room more comfortable and accessible.
Powered lifting cushions can assist you in getting up off the couch, armchair or dining chair comfortably so you don't have to strain or rely on anyone else.
Foot stools can alleviate pain in the lower joints, plus they make kicking back on the couch much easier.
Want to play a game of cards but find it hard to hold them for long periods of time? Playing card holders do the work for you so you can fully enjoy your game.
Key turning devices can be really helpful for people with arthritis in their hands because they make it easier to grip and turn household keys. " I find Key Wings are very helpful, to help turn stiff keys," says Katrina.
Living with arthritis can be tough, but remember that there are loads of handy gadgets out there to make your life easier. Do you have a favourite gadget that we haven't mentioned? Let us know on Facebook.
News from flexiseq
The personal information you are providing will help us to deliver, develop and promote Flexiseq products. Submitting your details indicates that you have read and agreed to our privacy and cookie policy. You can read our policies here.