Variety Is The Spice Of Life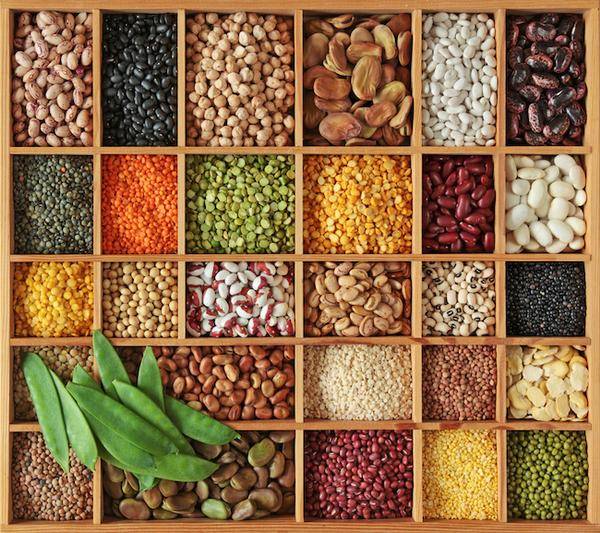 Every week there's a story in the press about how we must avoid certain foods. It becomes confusing, especially if you have arthritis, knowing what can help you maintain a healthy diet. Dr. Sarah Schenker is a registered dietician and nutritionist having served as a member of the British Dietetic Association, the Nutrition Society, the Association for Nutrition and the Guild Of Health Writers. A person best placed, then, to give great insights into finding, maintaining and benefiting from a healthy diet and in particular ways in which a varied and specific diet can greatly help those with arthritis.
People are much more aware of…
the importance of diet but I think it's not at the forefront of their minds all the time. People forget to be healthy. It's too easy to think "I'll just have that as a treat" or "this is a special occasion". It can add up to overwhelm the healthy aspect of your diet. Nobody expects anyone to be 100% healthy 100% of the time but you should strive for an 80/20 balance. Unfortunately, I think a lot of people have it the other way around, 20% healthy and 80% unhealthy.
A key thing about a healthy diet is…
it should be varied. But most people tend to eat the same things. Maybe it's the same thing each week or maybe, due to the way they shop or cook, they eat the same thing for a couple of days. That can be down to how we shop and how the food is produced. You have to make a big commitment to be healthy in thinking ahead to what you're going to be eating, what you've already eaten and what you might need to eat. So if you've had oily fish one night you might need pulses (beans, lentils and peas) tomorrow night. In reality, we're all creatures of habit and we all know what is quick and safe and works.
Most people can probably go…
to their local supermarket and walk around blindfolded and still find the same things they buy every week. It's ingrained in the brain. It's our own personal barriers as to why we don't change our eating habits but also there are practical barriers.
It's really unhelpful to have all these stories…
and sensational headlines about food. For every hundred studies that show a positive effect of something you'll always find a couple that didn't show that effect. That's science. Of course it should be looked at, investigated and taken into account but you have to understand the science behind it to understand where the weight of evidence lies. The reality is it doesn't make a headline to say "on balance we think this", it's about the tabloid story that is going to create a bit of fear or excitement around a study. On the flip side anything that gets people talking about their health is a good thing but it's annoying when it's confusing and leaves people unclear about what they're supposed to eat. It can lead to an apathetic attitude towards their health and diet.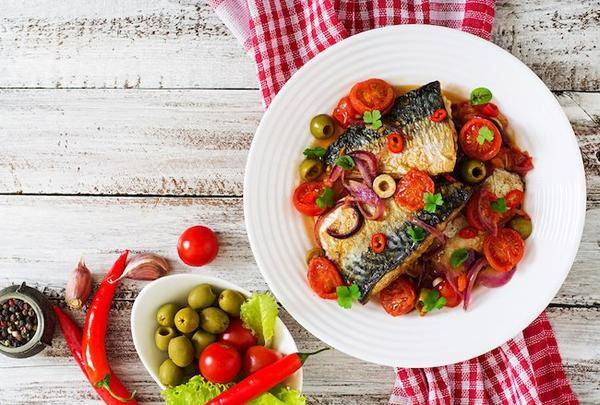 When it comes to arthritis…
the intensity of the inflammation depends on different substances in the body. When the body produces inflammatory substances they are derived from fatty acids. The nature of those fatty acids dictate which series of substances are produced from inflammation. But the substances derived from Omega 3 fatty acids do not have an intense effect as, say, those from Omega 6 fatty acids. This is why people are often pushing this link to Omega 3. It's not the be all and end all answer and it won't help everyone but there is enough evidence to support having a large amount of Omega 3 in your diet.
It's not so much cutting down on fats…
but building up the right kinds of fats in your diet. It's getting the balance right. You're looking at things like oily fish, nuts, avocado and all the healthy fats like olive oils. If you're having more of those it should naturally push out some of the less healthy fats that you might have.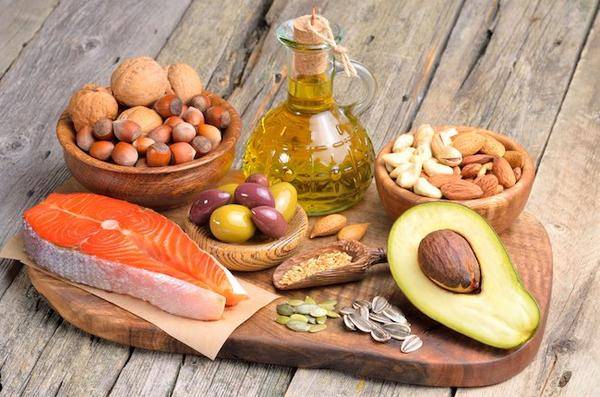 In terms of sugar…
it's not going to directly make arthritis worse but if you're eating a lot of sugar it's likely you're not eating well. If you take that approach of cutting down, or even cutting sugar out, you're actually saying "I'm going to be much healthier in my choices". That can only be a good thing if you have arthritis as it will help you maintain a healthy weight and not put any extra strain on your joints.
A Mediterranean diet can help arthritis…
through the oily fish because of the Omega 3. There's a much greater use of things like nuts, pulses and seeds. They tend to eat a lot more fruit and vegetables in salads. There are antioxidants in Mediterranean fruit and veg that can help prevent inflammation. Some of them can even help repair cells to help with inflammation. The more variety of fruit and veg you get the better, they all contain different things called phytochemicals (active compounds found in plants). So they're not vitamins or minerals but substances in the plant that are of benefit to the body but all work in different ways. It's not one specific food that you want to get it's the variety in a Mediterranean diet that you want.

You can find out more about Dr. Sarah Schenker on her website along with a host of great information and recipes. You can also follow Sarah on Twitter.
News from flexiseq
The personal information you are providing will help us to deliver, develop and promote Flexiseq products. Submitting your details indicates that you have read and agreed to our privacy and cookie policy. You can read our policies here.