Turkey Schnitzel With Rocket & Pomegranate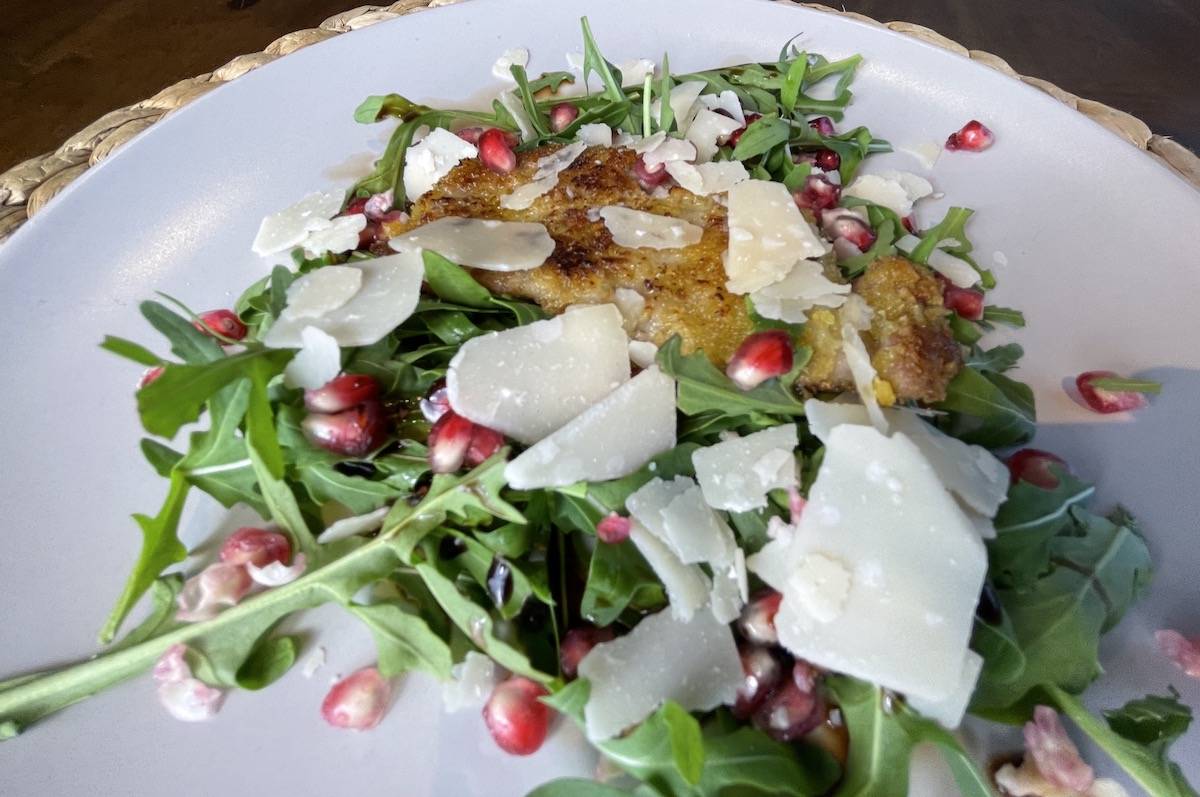 If you're living with joint pain or osteoarthritis, it's widely acknowledged that symptoms can be alleviated by tinkering with your diet so that mealtimes include ingredients packed with anti-inflammatory properties.

Finding recipes that get the taste buds tingling is the easiest way to switch to a healthy diet. Our latest arthritis-friendly recipe is simple, quick to make and packed with flavour - not to mention chock-full of joint friendly ingredients. Try this turkey schnitzel with rocket and pomegranate recipe.

Read on for the full recipe and if you give it a go let us know on Facebook.

Anti-Inflammatory Ingredients
As a dark and leafy green, rocket is similar to the likes of spinach and kale. Rocket is high in an antioxidant called kaempferol. A study in 2017 treated damaged cartilage with kaempferol and found it reduced inflammation and prevented the progression of osteoarthritis.
A 2005 study showed that extracts from pomegranate did two things when tested on osteoarthritis. The first was to cut levels of an inflammatory chemical called interleukin-1b; the second was the curbing of enzymes that corrode cartilage. All this makes pomegranate a perfect joint health ingredient to use more in your cooking.
When living with arthritis it has been shown that keeping your weight under control can be hugely beneficial. Turkey is a lean meat that, unlike many red meats, has no inflammatory properties.
Olive oil has many properties that can help you look after your joints. Studies have shown it contains a compound called oleocanthal which prevents the production of pro-inflammatory enzymes - the same way ibuprofen works. It is widely accepted that - as part of a Mediterranean diet - it can benefit those living with joint pain. Be sure not to heat the oil too high as this can destroy some of its beneficial properties; a moderate heat is more than enough to achieve what you need here.
Balsamic vinegar contains an antioxidant called polyphenols which can fight cell damage and improve the immune system. Furthermore, it contains minerals that can help strengthen bones. It can also help fight cholesterol as well as having anti-inflammatory properties.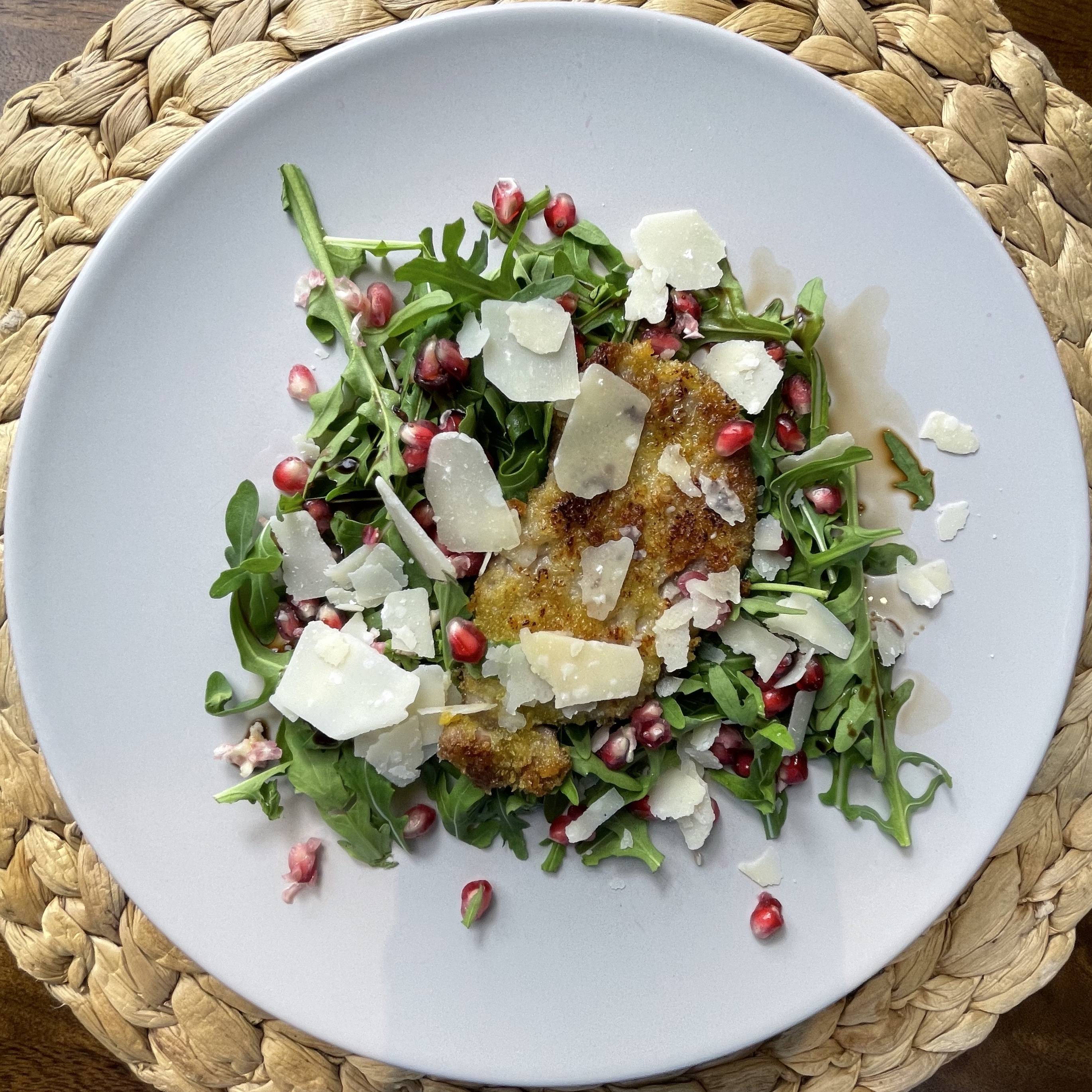 Serves: 2                                                                                                                                                                 Cook + Prep Time: 15 Mins
---
Ingredients:
2 medium size turkey breasts (roughly 90g each), beaten into flat escalopes

1 tbsp of plain flour

1 egg, beaten

2 tbsp of breadcrumbs

2 tbsp extra virgin olive oil

75g rocket

1 tbsp pomegranate seeds

2 tbsp balsamic vinegar

15g parmesan shavings
---
Instructions:
Lay the flour out on a flat surface and coat both turkey escalopes in it before dipping them in the egg.

Coat the escalopes on both sides in breadcrumbs, ensuring the breadcrumbs lightly cover as much of the escalopes as possible.

Put the extra virgin olive oil in a pan and slowly bring to a medium heat. Place both escalopes in the frying pan and cook for 2 minutes before turning and cooking for a further 2 minutes. Ensure the coating is golden brown and the turkey is cooked through.

Make a bed of rocket on two plates and place the escalopes on top.

Scatter the pomegranate seeds over both and drizzle the balsamic vinegar over to serve.



News from flexiseq
The personal information you are providing will help us to deliver, develop and promote Flexiseq products. Submitting your details indicates that you have read and agreed to our privacy and cookie policy. You can read our policies here.