Tomato & Coconut Cassoulet
Andrew Allen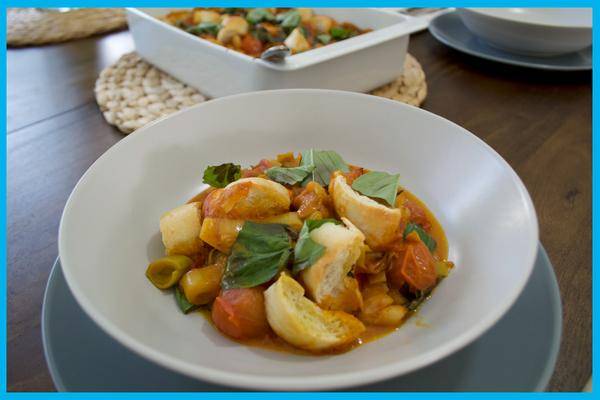 To celebrate Veganuary, we've come up with three easy-to-make, super healthy, very tasty, vegan recipes that are perfect for family meals, date nights and hearty dinners alike.
Here's the second - an incredibly low-fuss, tomato & coconut cassoulet.
Happy cooking and bon appetit!
__
Anti-inflammatory ingredients
| | |
| --- | --- |
| | |
| | Ginger is a good source of vitamins A, B, C, and E, as well as minerals including calcium, iron, magnesium, phosphorus, potassium, sodium, and zinc. Gingerol and shogaol are the chemicals in ginger that block inflammation pathways in the body. Along with its anti-inflammatory properties, some studies have shown ginger can also reduce osteoarthritis symptoms |
| | Curcumin is the active chemical in turmeric root; it blocks inflammatory cytokines and enzymes in two inflammatory pathways. Several human trials have shown an anti-inflammatory benefit, which can translate to reduced joint pain and swelling. The yellow spice is popular in curries and other Indian dishes. |
| | Chili peppers contain natural compounds called capsaicinoids, which have anti-inflammatory properties. Cayenne and other dried chilies spice up sauces, marinades and rubs. |
| | Garlic contains diallyl disulfide, an anti-inflammatory compound that limits the effects of pro-inflammatory cytokines. As a result, garlic can help fight inflammation and may even help prevent cartilage damage from arthritis. |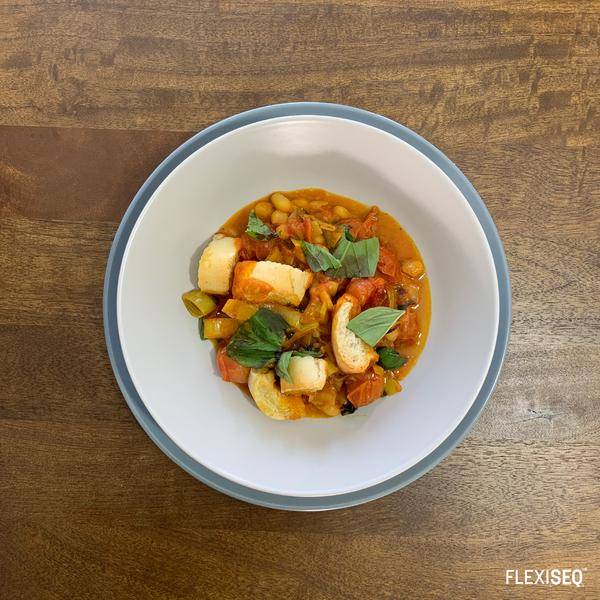 Serves: 2
Cooking time: 60 mins
Ingredients:
1 leek, sliced into 1 cm disks
½ red chilli, finely chopped
1 clove of garlic, finely chopped
Thumb-sized piece of fresh ginger, chopped or grated finelyRapeseed oil
1 teaspoon cayenne pepper
1 teaspoon turmeric
Salt & black pepper
1 tin of cannellini beans
1 tin chopped tomatoes
4 tablespoons of coconut milk
300 grams of cherry tomatoes
1-2 slices of bread
A large handful of fresh basil
Instructions:
Pre-heat your oven to 190 degrees.
Heat a large pan over medium heat. Add the leek, chilli, garlic and ginger to a large frying pan with a good glug of rapeseed oil and a generous amount of salt and pepper.
After five minutes add your cayenne pepper and turmeric and fry for another five minutes until the leeks have fully softened.
Stir in the cannellini beans, the chopped tomatoes and the coconut milk. Stir until everything has combined, and leave to simmer for five minutes. Add the cherry tomatoes and simmer for another five minutes.
Transfer everything to a baking dish then tuck in the torn pieces of bread and half the basil leaves.
Drizzle over another dash of rapeseed oil and bake for 30 minutes. When the bread is crisp and golden and the cassoulet is bubbling, remove and scatter the leftover basil.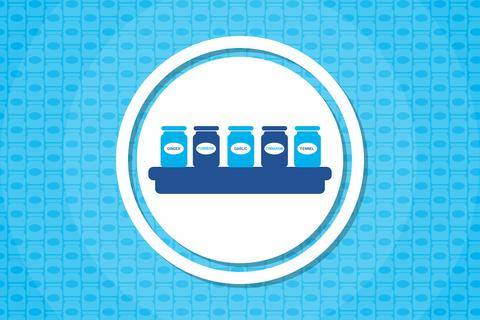 News from flexiseq
The personal information you are providing will help us to deliver, develop and promote Flexiseq products. Submitting your details indicates that you have read and agreed to our privacy and cookie policy. You can read our policies here.