Sweet Potato, Spinach, Mushroom & Cauliflower Rice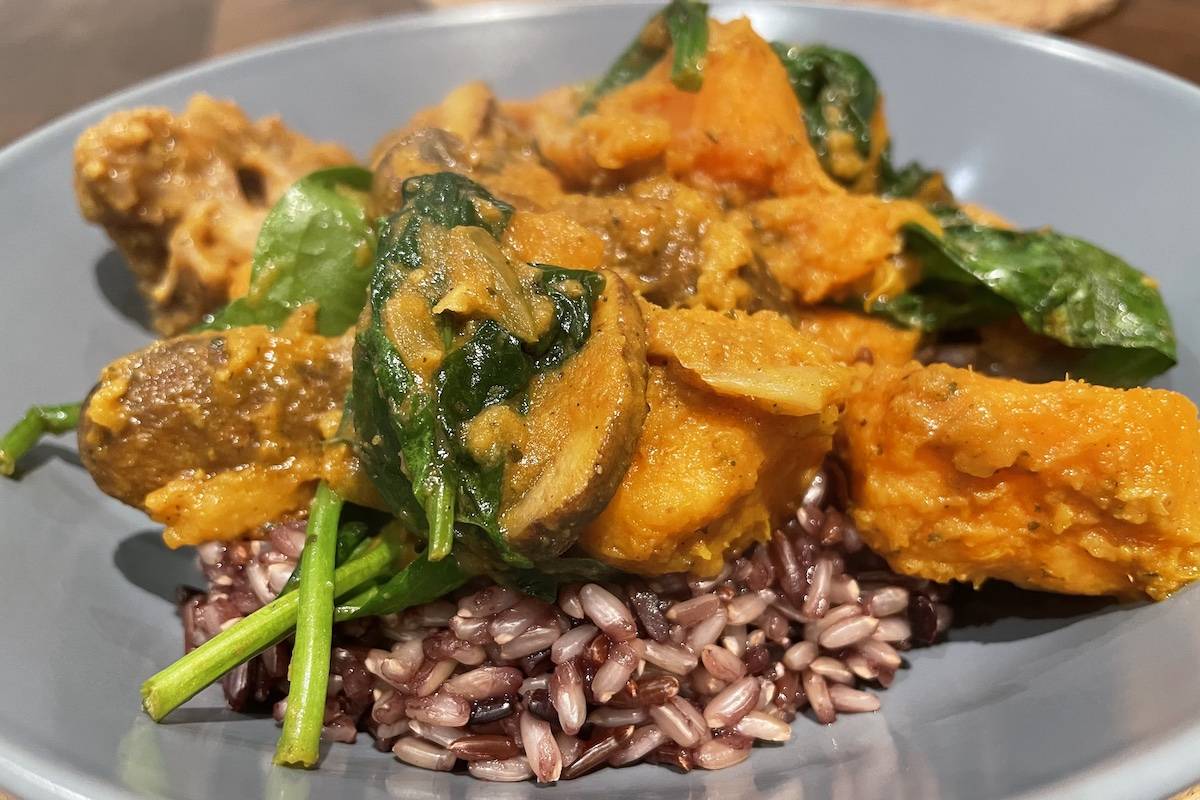 If you're living with joint pain or osteoarthritis, it's widely acknowledged that symptoms can be alleviated by tinkering with your diet so that mealtimes include ingredients packed with anti-inflammatory properties.

Finding recipes that get the taste buds tingling is the easiest way to switch to a healthy diet. Our latest arthritis-friendly recipe is a mouth-watering caramelised sweet potato with cauliflower and spinach rice dish. It's packed with ingredients that are great for joint health - and tastes amazing to boot!

Keep reading for the full recipe and let us know on Facebook if you try it at home.
Anti-Inflammatory Ingredients

Spinach is high in an antioxidant called kaempferol. A study in 2017 treated damaged cartilage with kaempferol and found it reduced inflammation and prevented the progression of osteoarthritis.


Garlic contains diallyl disulfide, an anti-inflammatory compound that limits the effects of pro-inflammatory cytokines. As a result, garlic can help fight inflammation and may even help prevent cartilage damage from arthritis.


Sweet potato gets its bright orange colour from carotenoids which are an antioxidant. This can help protect tissue from damage, which could help maintain joint health.


Olive oil has many properties that can help you look after your joints. Studies have shown it contains a compound called oleocanthal which prevents the production of pro-inflammatory enzymes - the same way ibuprofen works. It is widely accepted that - as part of a Mediterranean diet - it can benefit those living with joint pain. Be sure not to heat the oil too high as this can destroy some of its beneficial properties; a moderate heat is more than enough to achieve what you need here.


Like broccoli, cauliflower is part of the cruciferous vegetable family. These types of vegetables contain a natural compound called sulforaphane which can help prevent or slow the progression of osteoarthritis.


Mushrooms are rich in vitamin D which is key in regulating calcium for bone building and strength. Furthermore, recent studies have shown mushrooms to have anti-inflammatory compounds.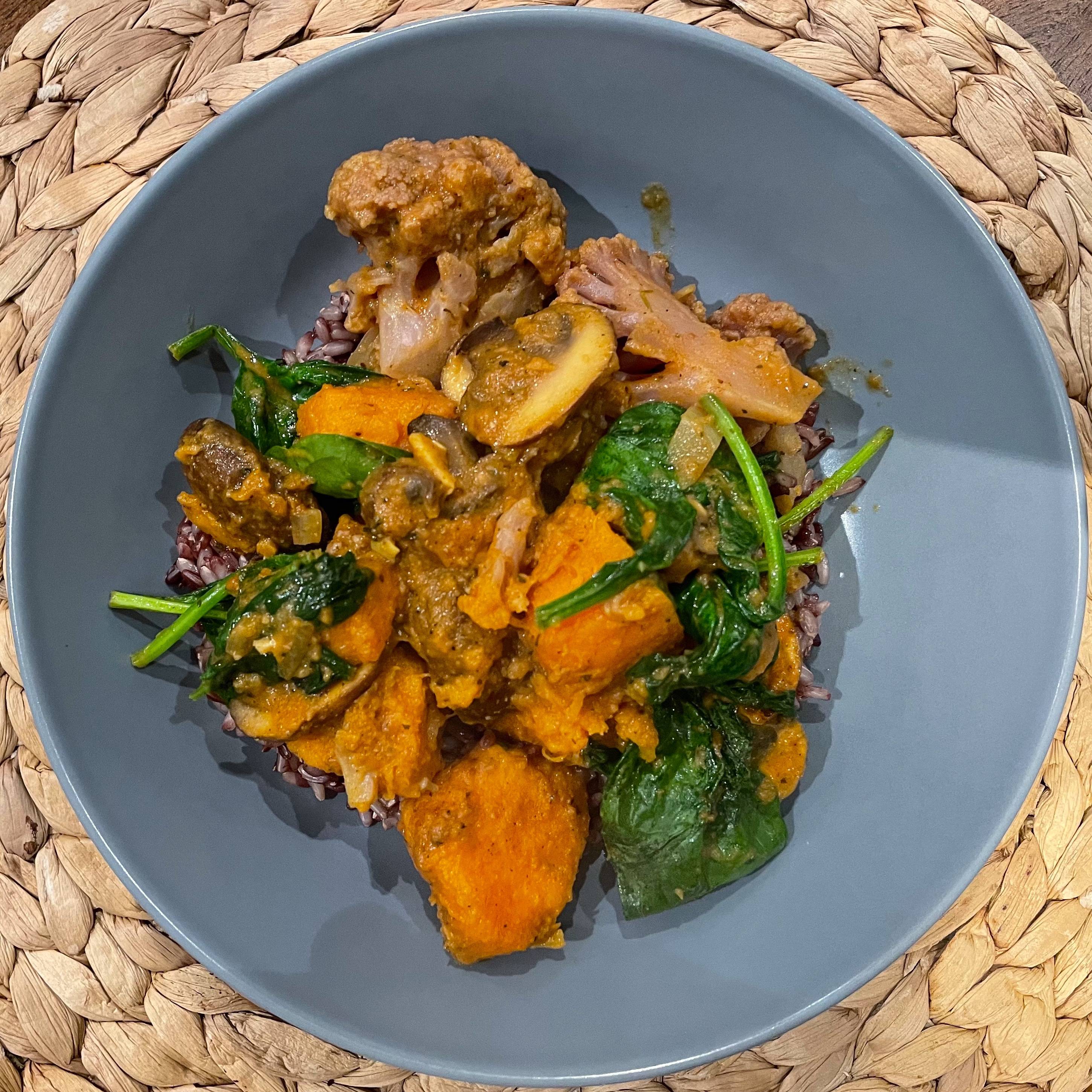 Serves: 2                                                                                                                                                          Prep + Cooking Time: 40 mins
---
Ingredients:
200g sweet potato, chopped into cubes.

150g of spinach

100g of chopped of white mushrooms

100g of roughly chopped cauliflower

2 cloves of chopped garlic

2 tbsp extra virgin olive oil

190g of wild rice
For the sauce:
60 ml low sodium tamari (soy sauce)

2 tbsp extra virgin olive oil

2 tbsp sesame seed oil

1 tbsp honey

1 tbsp grated ginger

2 cloves of chopped garlic
---
Instructions:
For the sauce simply mix all the ingredients into a bowl and set to one side.

Peel and parboil the sweet potato until soft but not falling apart.

Parboil the cauliflower until it is just softening but no more.

Put the rice on to cook as per the instructions on the pack.

Fry the onion and garlic.

Add the sweet potato, cauliflower and mushrooms and cook for 5-10mins.

Add the sauce and cook for a further 5 minutes.

Just before serving, add the spinach to the pan and cook for 2 mins until slightly wilted.

Create a bed or rice in a bowl or plate and serve the sweet potato, cauliflower and spinach on top of it.
---

News from flexiseq
The personal information you are providing will help us to deliver, develop and promote Flexiseq products. Submitting your details indicates that you have read and agreed to our privacy and cookie policy. You can read our policies here.