While there's no cure for osteoarthritis, it's widely acknowledged that the condition's symptoms can be alleviated by tinkering with your diet so that it includes foods with anti-inflammatory properties.
Getting good, healthy food into you is much easier than you think. And the easiest way to do it is to make something that really gets the taste buds going. This spinach and halloumi salad is quick to make, is great as a meal-on-the-go and is both healthy and packed with arthritis-fighting ingredients.
Have a try of it and let us know what you think.
Anti-Inflammatory Ingredients
---
Spinach is high in an antioxidant called kaempferol. A study in 2017 treated damaged cartilage with kaempferol and found it reduced inflammation and prevented the progression of osteoarthritis.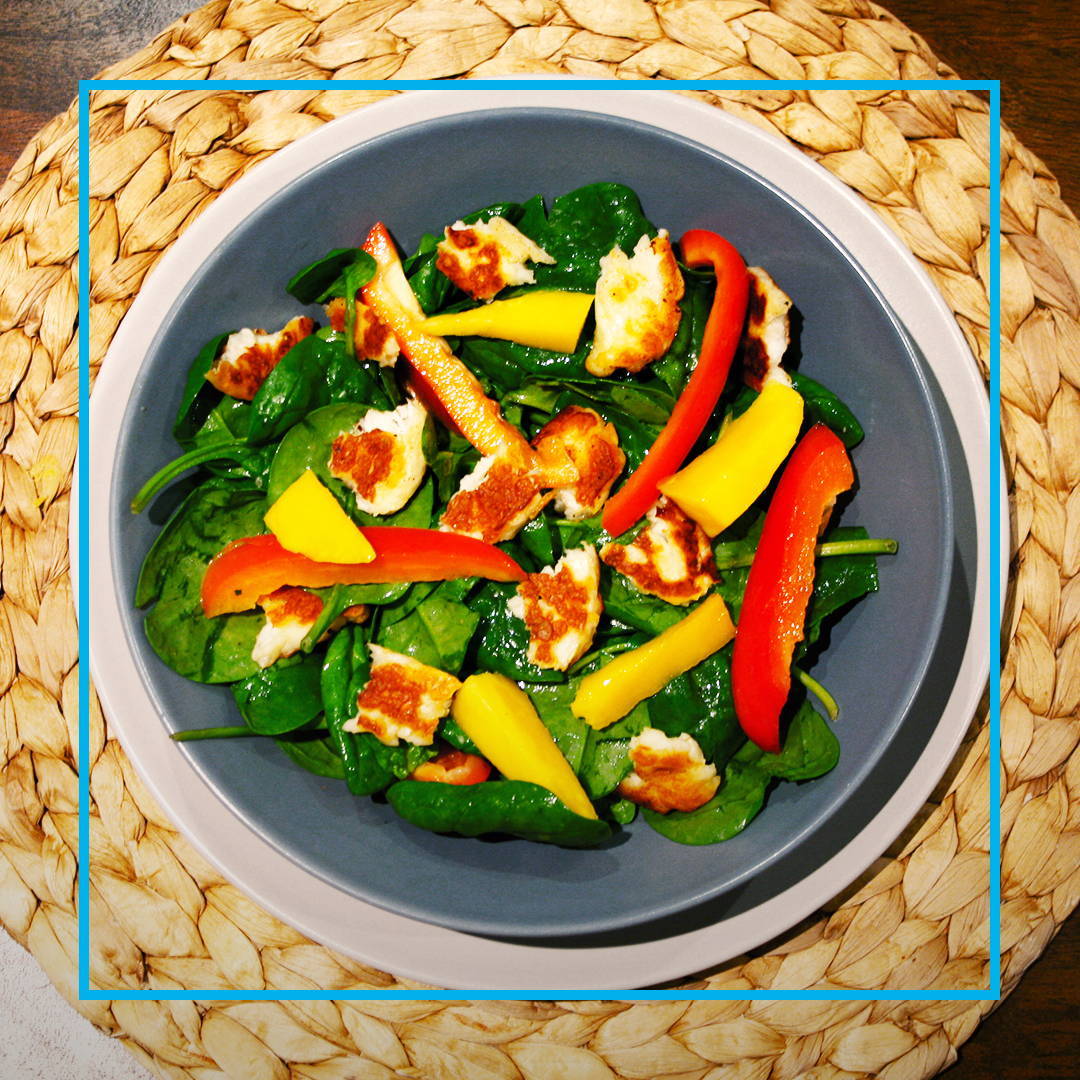 Olive Oil is famous for its anti-inflammatory properties. A study in mice fed extra-virgin olive oil found it helped stop the arthritis developing, reduced joint swelling, slowed cartilage destruction and decreased inflammation. So it's always worth adding to your diet.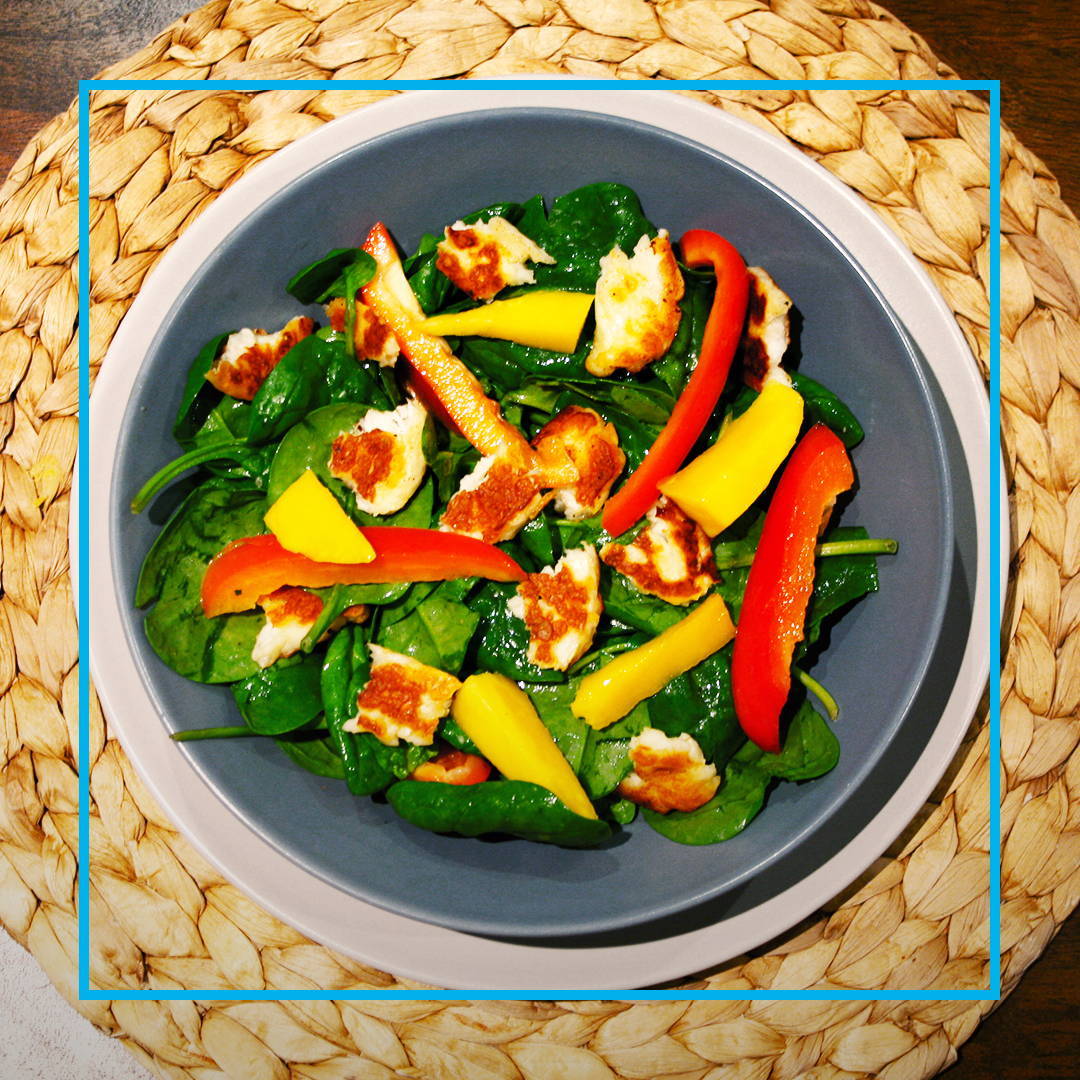 Garlic contains Diallyl disulfide, an anti-inflammatory compound that limits the effects of pro-inflammatory cytokines. As a result, garlic can help fight inflammation and may even help prevent cartilage damage from arthritis.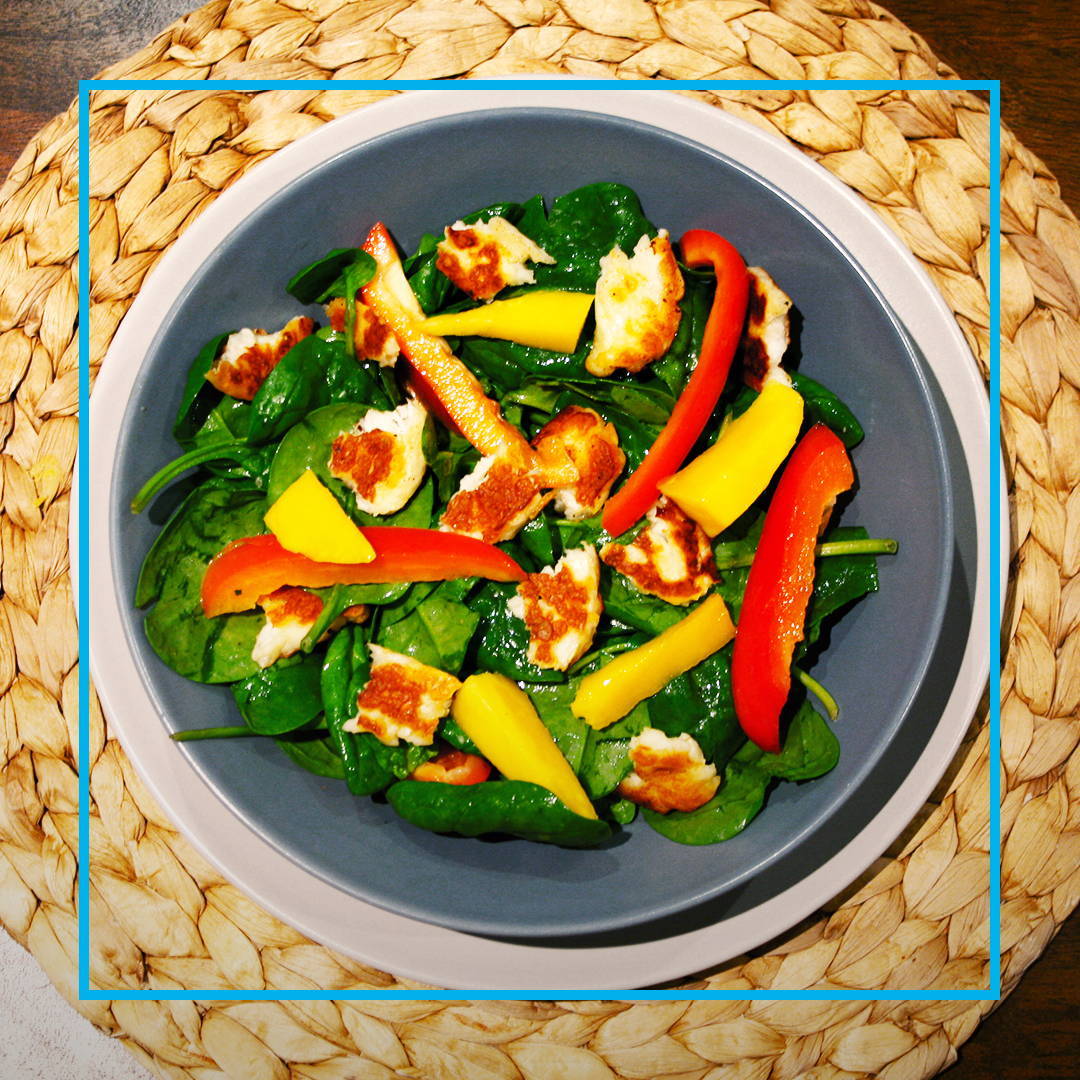 Peppers are packed full of vitamin C which preserves bones and could protect cartilage cells.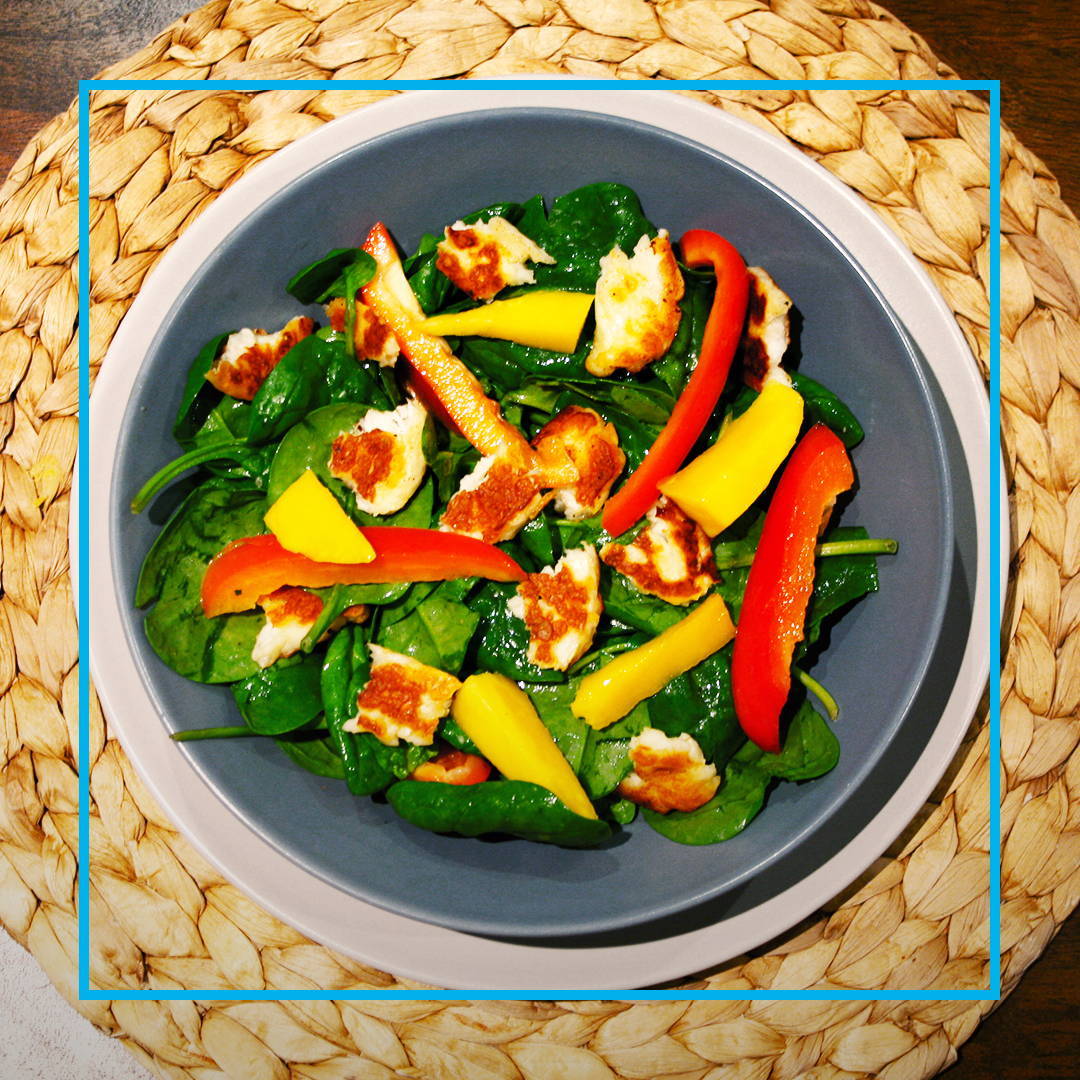 Prep + Cooking Time: 25 mins
---
250g halloumi cheese
200g bag of spinach
1 pepper
1 glove of garlic
1 pinch of salt
1 pinch of mixed herbs
1 tablespoon of mustard (Dijon or English)
60 ml container
20 ml cider vinegar
40 ml olive oil
---
Instructions
Slice the halloumi and fry for a few minutes until golden brown on each side.
Slice the peppers
Put the spinach into a large platter - scatter the peppers over it and toss together.
Tear up the halloumi and scatter over the salad and toss.
For the dressing.
Pour the cider vinegar into a jam jar or a container you can seal.
Add the salt and the herbs.
Add the mustard.
Slice or dice the garlic and add it as well.
Pour over the Olive Oil.
Shake well.
Drizzle over the dressing and serve or store in the fridge for the next day.
News from flexiseq
The personal information you are providing will help us to deliver, develop and promote Flexiseq products. Submitting your details indicates that you have read and agreed to our privacy and cookie policy. You can read our policies here.