Sesame Crusted Tofu & Ginger Noodles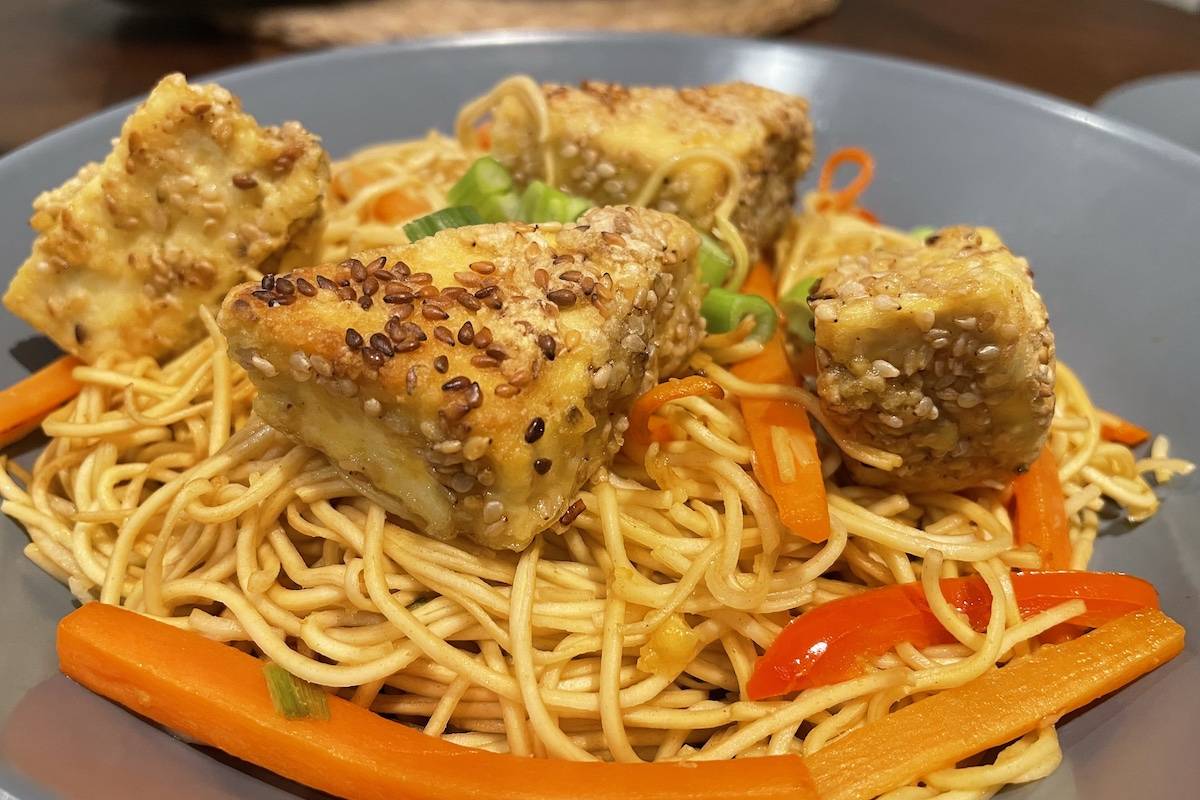 If you're living with joint pain or osteoarthritis, it's widely acknowledged that symptoms can be alleviated by tinkering with your diet so that it includes foods with anti-inflammatory properties.
Getting good, healthy food into you is much easier than you think. And the easiest way to do it is to make something that really gets the taste buds going. This sesame crusted tofu and ginger noodle stir-fry is easy to make, full of flavour and packed with ingredients that are good for joint health. It's also vegetarian which is an added bonus for those trying to have meat free days during the week.
Give it a go at home and let us know how you get on.



Anti-Inflammatory Ingredients

Tofu is made from soybeans which are high is fatty acids like omega-3. Omega-3 is fantastic for joint pain as it has anti-inflammatory properties. Whatsmore, Tofu is low-calorie food that is high in protein which is perfect for those looking keep moving without putting on weight.


Sesame seeds contain a compound called Sesamin that has anti-inflammatory properties and antioxidants that can help protect cartilage. They might be small but they are mighty.


There is still a lot of research being done into the benefits of ginger. However, what is known is ginger contains two compounds gingerols and shogaols that possess anti-inflammatory and antioxidant properties.


Garlic contains Diallyl disulfide, an anti-inflammatory compound that limits the effects of pro-inflammatory cytokines. As a result, garlic can help fight inflammation and may even help prevent cartilage damage from arthritis.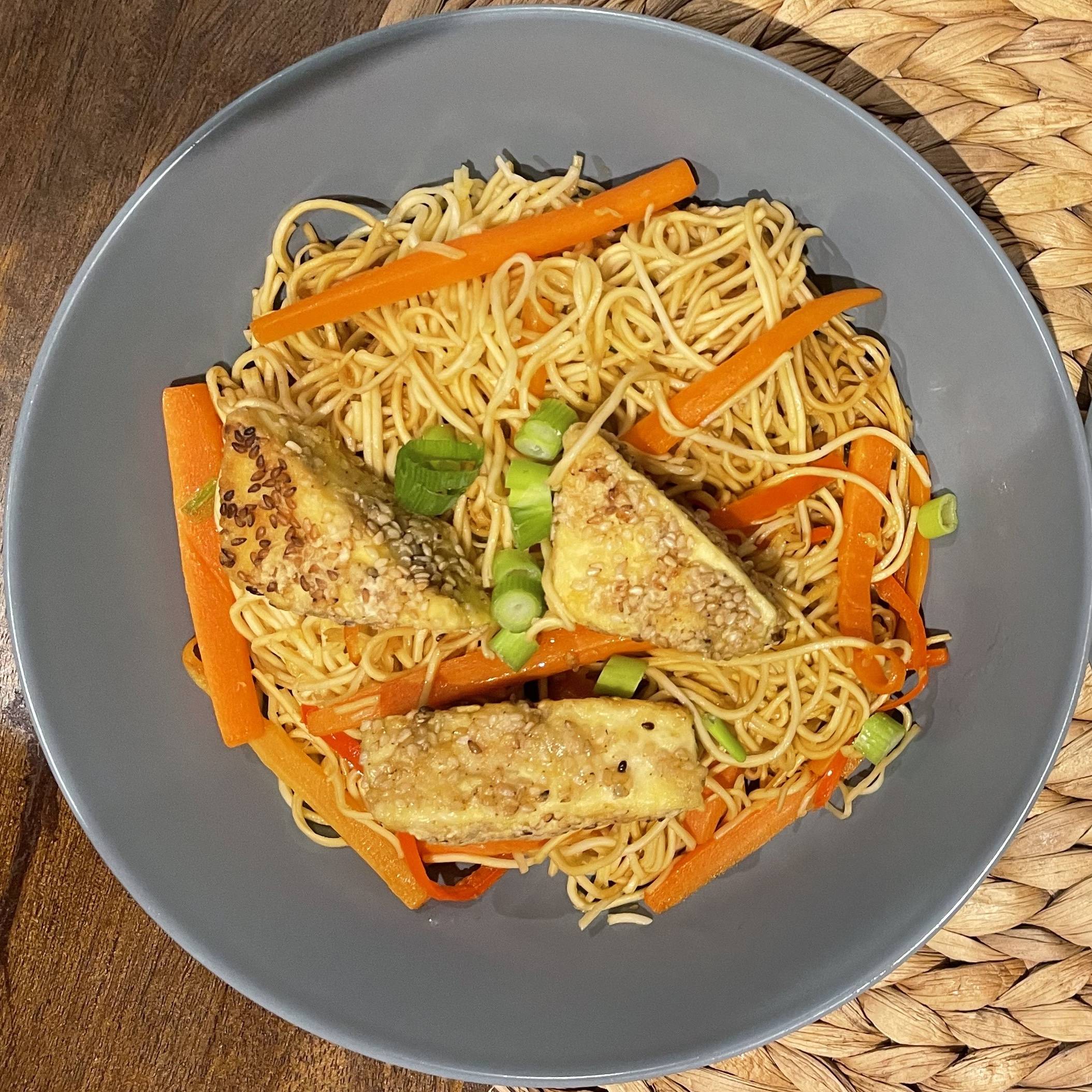 Serves: 4
Prep Time + Cooking Time: 40 mins
---
Ingredients:
300g of tofu

3 tablespoons of sesame seeds

50g stem ginger - grated

3 gloves of garlic - diced

1 egg

4 carrots - cut into strips

1 red chili - finely chopped

½ bunch of spring onions - finely chopped

250g egg noodles

2 tablespoons of cornflour

150ml sesame seed oil

1 tablespoon of soy sauce

2 tablespoon of maple syrup
---
Instructions: 
Pat the tofu dry and cut it into triangles.

Beat the egg in a bowl then coat each tofu triangle with the beaten egg.

Mix the sesame seeds, cornflour and soy sauce in a bowl and then dip each tofu piece in the mixture trying to make sure all are covered evenly.

Heat half the sesame oil in a wok then fry the carrots until tender.

Add the diced chili, ginger, garlic, syrup and half the spring onions and fry for a few minutes.

Cook your noodles as per the instructions on their pack, drain and then add to the wok ensuring you toss everything together.

In a frying pan, heat the other half of the sesame oil, add the tofu and turn until they are golden brown on all sides.

Place the noodles in a dish as a bed and place the tofu on top, chop the remaining spring onions and sprinkle before serving.

News from flexiseq
The personal information you are providing will help us to deliver, develop and promote Flexiseq products. Submitting your details indicates that you have read and agreed to our privacy and cookie policy. You can read our policies here.