Salmon & Broccoli Pasta Bake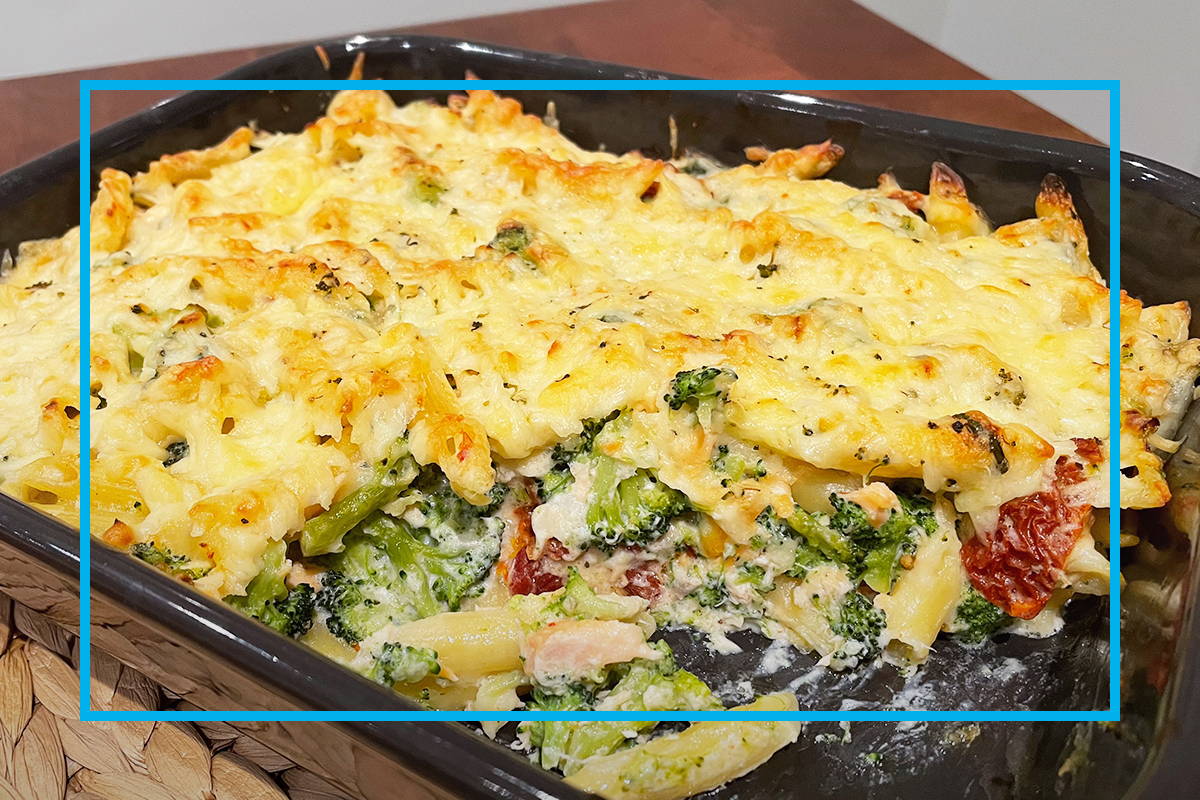 If you're living with joint pain or osteoarthritis, it's widely acknowledged that symptoms can be alleviated by tinkering with your diet so that it includes foods with anti-inflammatory properties.
Getting good, healthy food into you is much easier than you think. And the easiest way to do it is to make something that really gets the taste buds going. This salmon and broccoli pasta bake is easy to make and contains two amazing ingredients that are considered essential as part of an anti inflammatory diet, salmon and broccoli. It's proper comfort food that is also really good for you.

Give it a go and let us know what you think on Facebook.
Anti-Inflammatory Ingredients

Broccoli is known as a superfood and for good reason; it's packed with calcium, known for its bone-building and strengthening attributes, is rich in vitamins C and K and contains sulforaphane which can help prevent or slow the progression of osteoarthritis.
Salmon is considered an 'oily-fish' which means it is packed with omega-3 fatty acids. Many studies have shown a 'Mediterranean diet', which includes oily-fish, can be key in helping ease the inflammation of joint pain. The reason for this is omega-3 fatty acids have inflammatory fighting properties. Salmon is also rich in calcium and vitamin D which is great for bone health. Many experts agree eating food rich in omega-3 fatty acids regularly can help manage joints.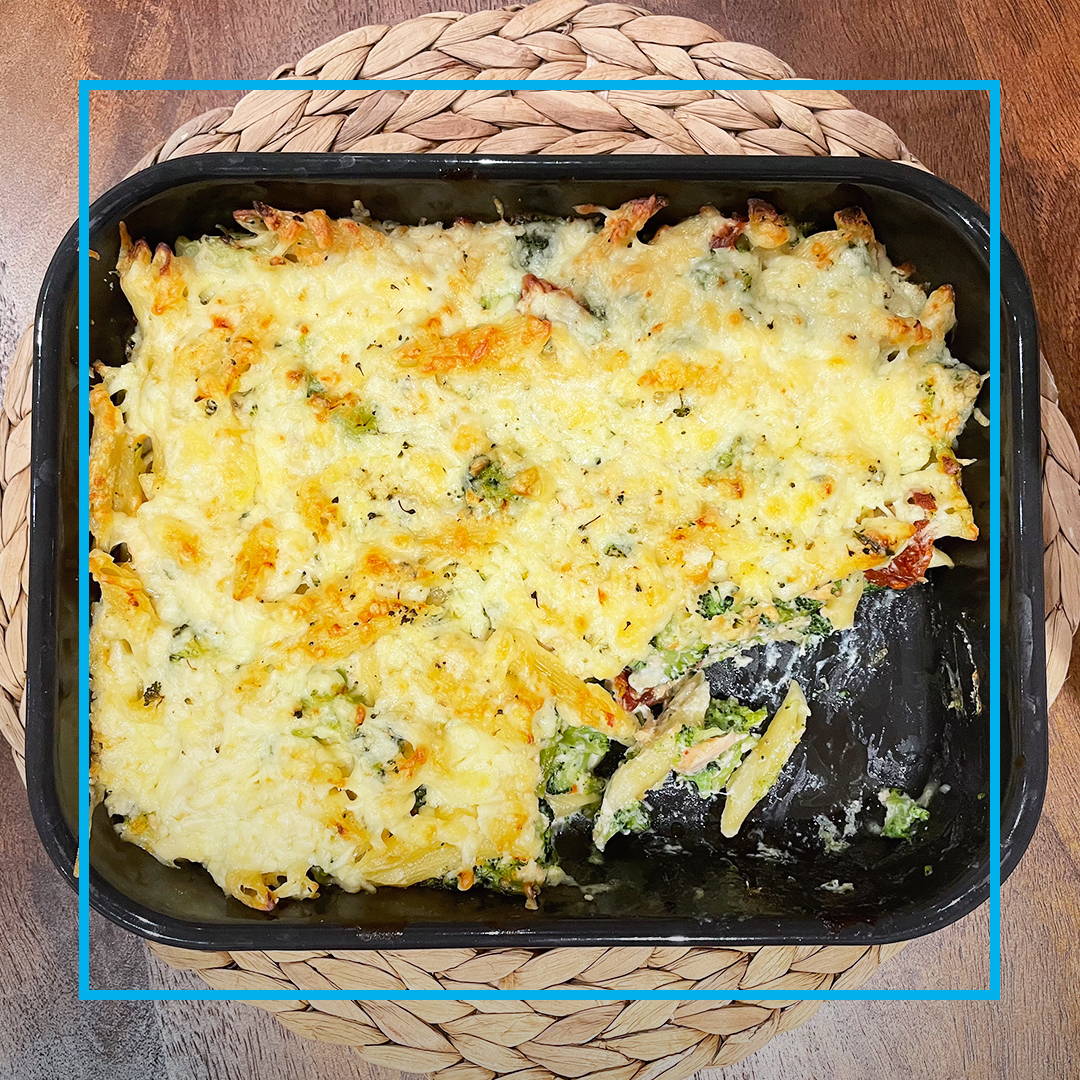 Serves: 4
Prep + Cooking Time: 55 mins
---
Ingredients:
300g broccoli
4 skinless salmon fillets
250g dry pasta - penne is best
600ml milk
25g butter
25g plain flour
100g mascarpone
50g mature cheddar cheese, grated
8 sun-dried tomatoes
---
Instructions:
Preheat the oven to 180C/160C fan assisted. Brush salmon fillets with olive oil and wrap in tin foil. Place in the oven for 20 mins. While the salmon is cooking…


Bring a large pan of water to the boil and add the pasta.


Cut the broccoli into large florets.


Put the flour, butter and milk into a large pan and cook over a medium heat constantly stirring until it turns into a smooth sauce.


After the pasta has been boiling for 6 minutes add the broccoli and boil for a further 4 minutes.


Drain the water from the pasta and broccoli.


Remove the sauce from the heat and add in the sun dried tomatoes and mascarpone.


Add the pasta and broccoli to the sauce, sun dried tomatoes and mascarpone and mix together.


Remove the salmon from the oven and shred into the pasta mix.


Transfer pasta mix into an ovenproof dish and scatter with the cheddar cheese.


Bake in the oven for approx. 30 minutes until bubbling around the edges.

News from flexiseq
The personal information you are providing will help us to deliver, develop and promote Flexiseq products. Submitting your details indicates that you have read and agreed to our privacy and cookie policy. You can read our policies here.