Prawn, pepper and coconut curry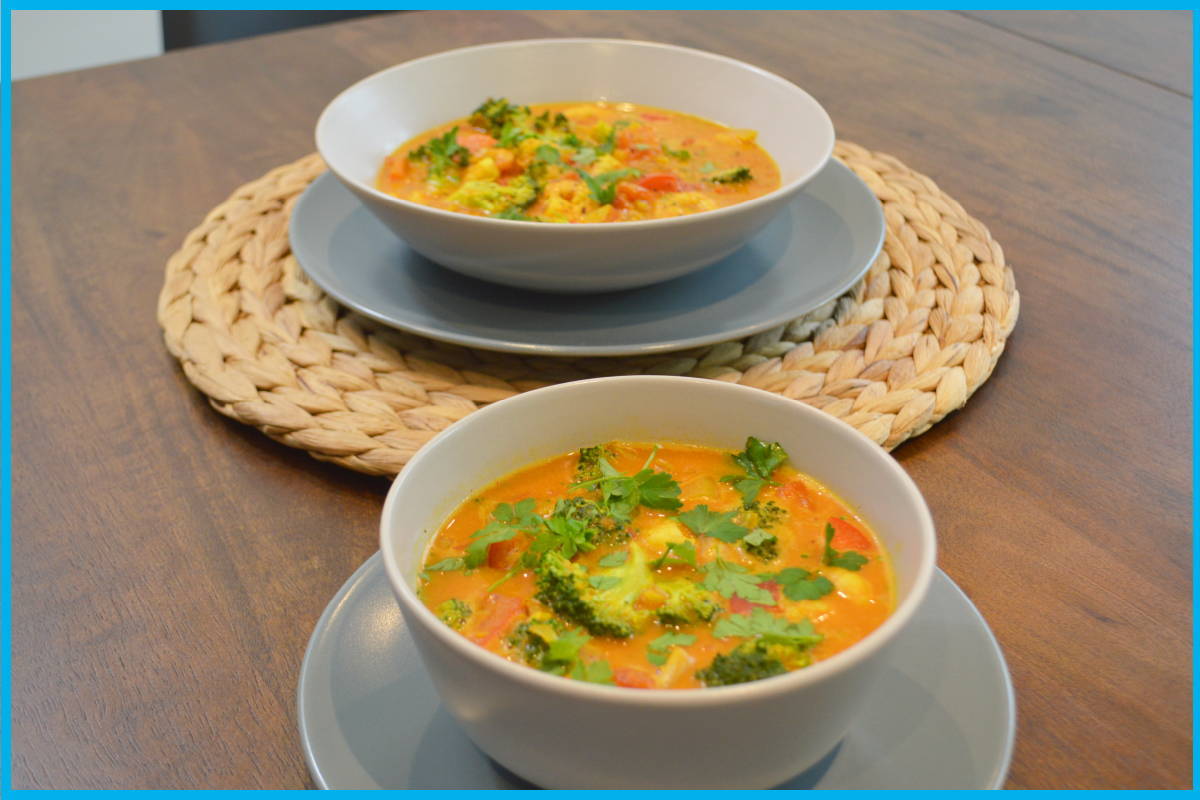 While there's no cure for osteoarthritis, it's widely acknowledged that the condition's symptoms can be alleviated by tinkering with your diet so that it includes foods with anti-inflammatory properties.
This amazing curry is not only packed full of flavour, thanks to the prawns, ginger and turmeric, it's heaving with protein and anti-inflammatory properties.
Anti-inflammatory ingredients
---
Curcumin is the active chemical in turmeric root; it blocks inflammatory cytokines and enzymes in two inflammatory pathways. Several human trials have shown an anti-inflammatory benefit, which can translate to reduced joint pain and swelling. The yellow spice is popular in curries and other Indian dishes.
Garlic contains diallyl disulfide, an anti-inflammatory compound that limits the effects of pro-inflammatory cytokines. As a result, garlic can help fight inflammation and may even help prevent cartilage damage from arthritis.
Ginger is a good source of vitamins A, B, C, and E, as well as minerals including calcium, iron, magnesium, phosphorus, potassium, sodium, and zinc. Gingerol and shogaol are the chemicals in ginger that block inflammation pathways in the body. Along with its anti-inflammatory properties, some studies have shown ginger can also reduce osteoarthritis symptoms.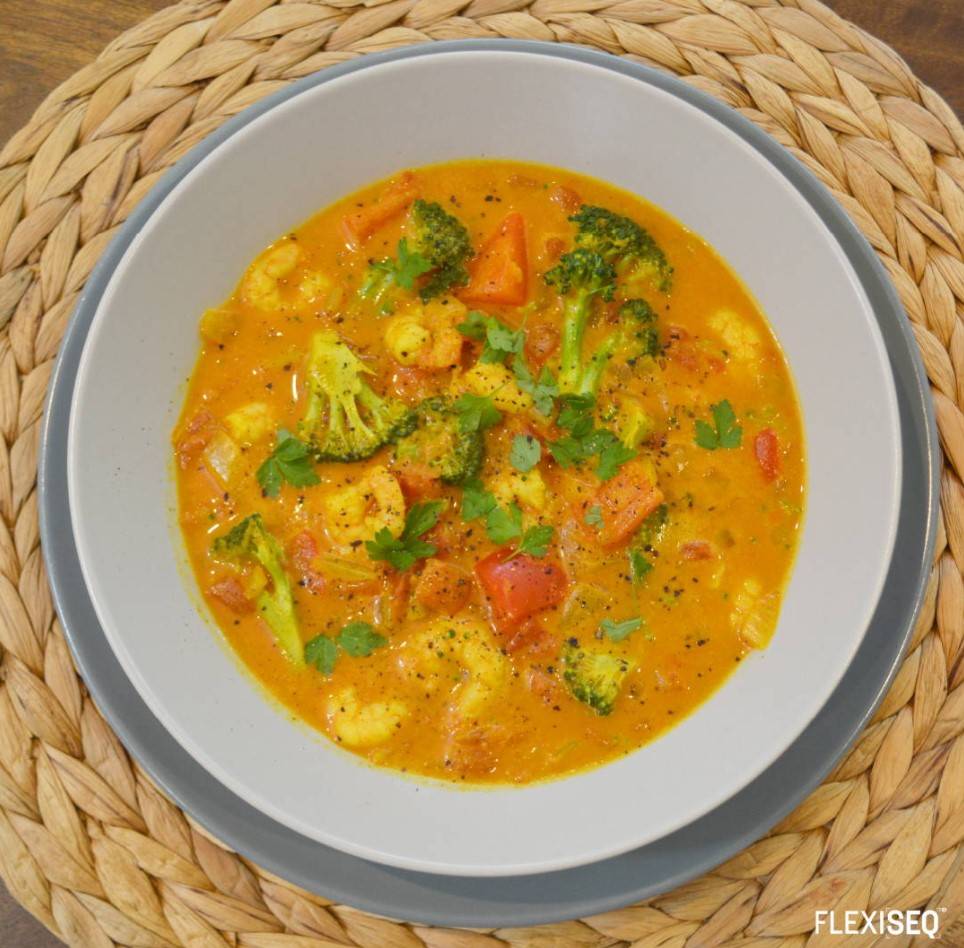 ---
1 medium onion, chopped
2 cloves garlic, crushed
2 teaspoons chilli powder
Thumb-sized piece of ginger, grated
1 teaspoon turmeric powder
1 tablespoon coconut oil
1 tin of chopped tomatoes
200g cooked prawns
2 handfuls of broccoli florets
1 red pepper, sliced
400ml can of coconut milk
1 handful of coriander
---
Add a dash of coconut oil to your pain and fry the onion and garlic on a low heat until the onion turns transparent.


Add your red pepper and cook for another five minutes. Next add a teaspoon each of chilli, turmeric and the grated ginger and fry for a minute to release the flavour.


Add a tin of tomatoes - they often come with a ring pull these days so you don't have to use a can opener - and cook for 10 minutes.


Add the prawns, broccoli florets and coconut milk and heat gently until the prawns have turned pink and broccoli has softened.


Roughly chop a handful of coriander and sprinkle over your dish before serving.
Extra tip: Pair your curry with brown rice rather than white. It's higher in fibre, vitamins and minerals.
---
More anti-inflammatory recipes
News from flexiseq
The personal information you are providing will help us to deliver, develop and promote Flexiseq products. Submitting your details indicates that you have read and agreed to our privacy and cookie policy. You can read our policies here.