Porridge With Kefir & Berries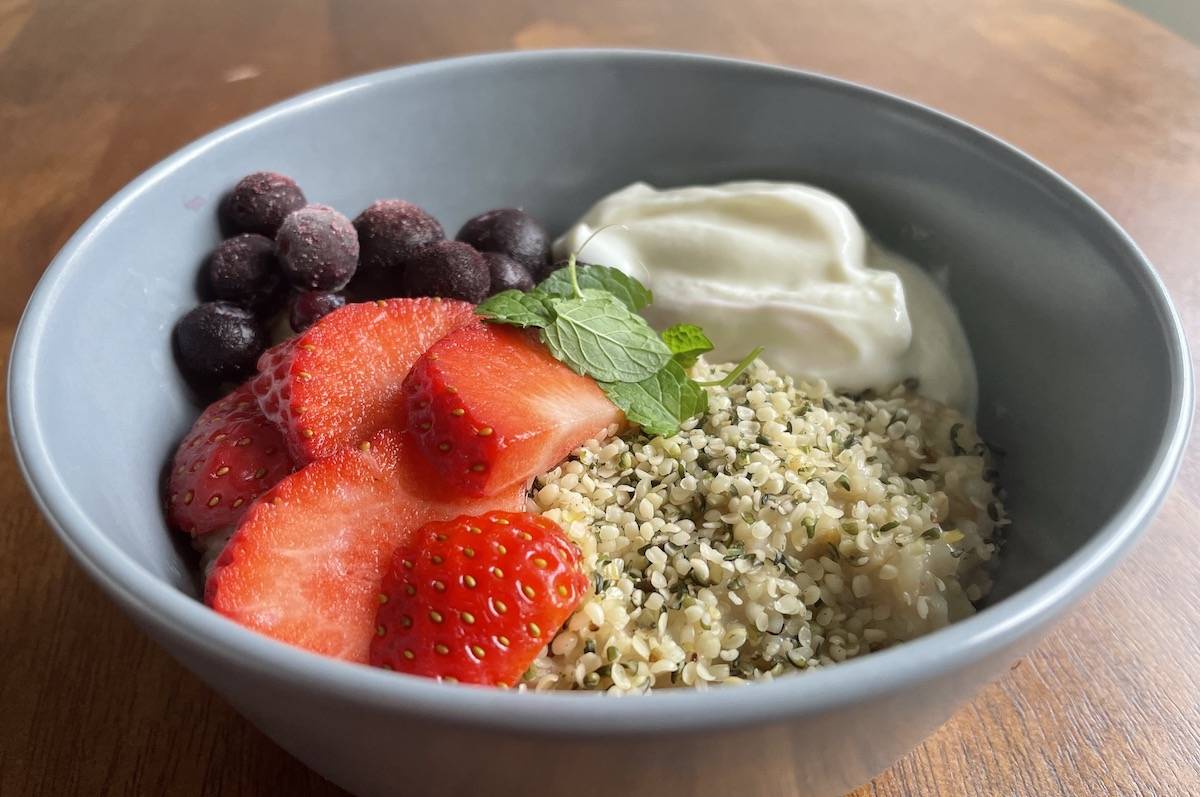 If you're living with joint pain or osteoarthritis, it's widely acknowledged that symptoms can be alleviated by tinkering with your diet so that mealtimes include ingredients packed with anti-inflammatory properties.
Finding recipes that get the taste buds tingling is the easiest way to switch to a healthy diet. Our latest arthritis-friendly recipe is porridge with kefir and berries, which is a wonderful breakfast recipe and a great way to get some joint-friendly ingredients in at the start of the day.
Give it a try and let us know how you liked it on Facebook.

PLEASE NOTE: If you have allergies to any of the ingredients in this or any of our other food related blog posts then it might not be suitable or safe for you. If in doubt please consult your GP or healthcare professional.

Anti-Inflammatory Ingredients
Oats are known to have anti-inflammatory properties, potentially due to their high fibre content. Oats are also rich in B complex vitamins which are known to help treat alignments in both bones and inflammation, so they are a great ingredient to have if you have arthritis. You can also find gluten free oats if you know you have an intolerance to gluten.

Kefir is a fermented milk drink that may be beneficial for osteoarthritis due to its anti-inflammatory properties and ability to improve gut health. Kefir is also a good source of nutrients like calcium and vitamin K2, which are important for maintaining bone health.
Did you know that gram for gram, strawberries have more vitamin C in them than oranges? What's more, strawberries contain anthocyanins which are believed to have anti-inflammatory effects. Perfect for those living with joint pain.


Blueberries are rich in polyphenol and anthocyanin which can reduce pain and inflammation. In a study it was found that blueberries helped reduce pain and stiffness.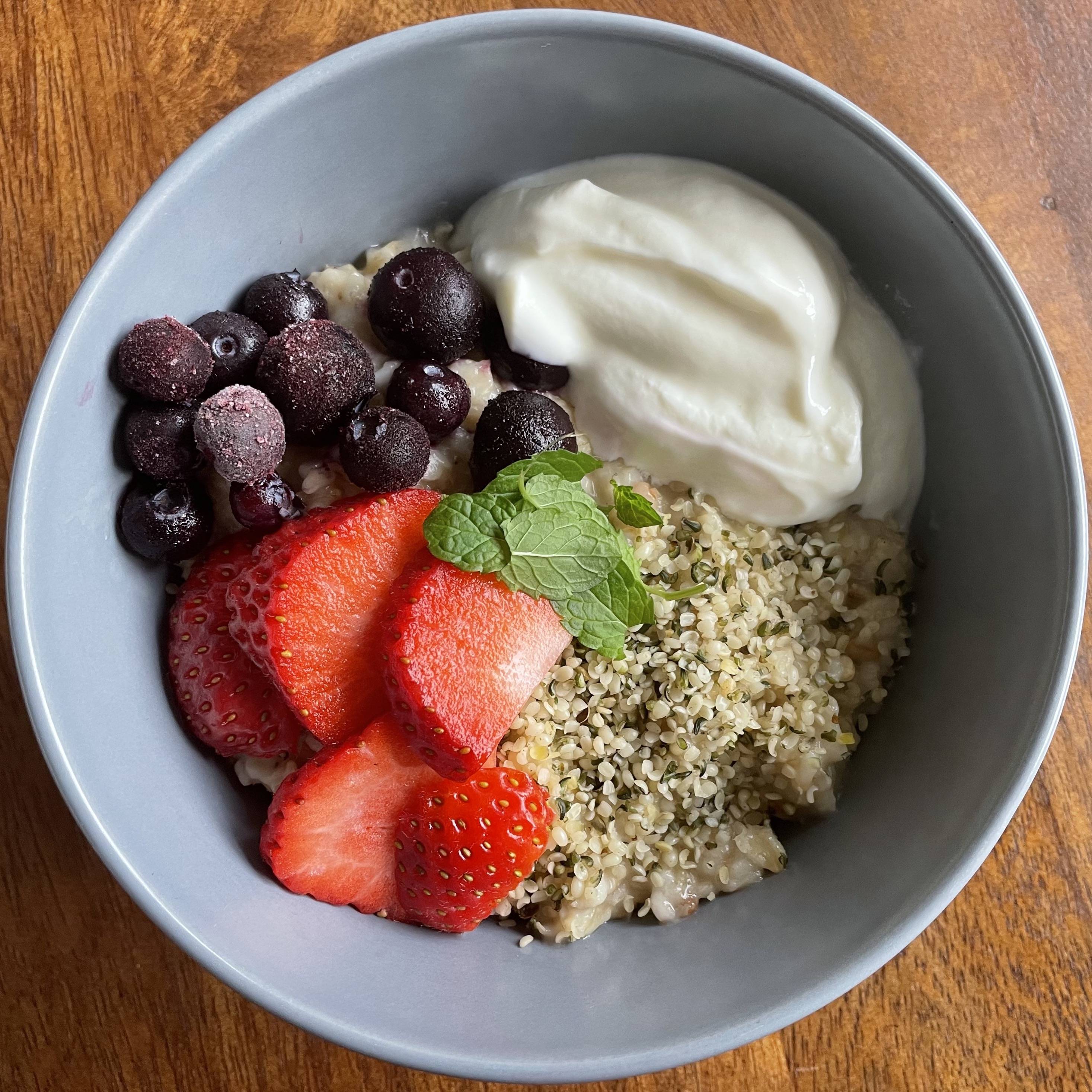 Prep + Cooking Time: 30 mins
Serves: 2
---
Ingredients:
1 cup of steel cut oats
3 cups of water
1 handful of frozen or fresh blueberries
3-5 sliced fresh strawberries
2 tbsp of kefir yoghurt
1 handful of hemp seeds
1 small handful of fresh mint leaves
---
Instructions:
Place the oats in a saucepan on a medium heat and toast them for 2-3 minutes, moving them gently to distribute the heat evenly among them.
Add the water and bring to the boil. Once boiling, reduce the heat to a gentle simmer for 20 mins, stirring occasionally.
Take off the heat and place in a bowl. Place the blueberries, strawberries, kefir and hemp seeds into the bowl.
Garnish with the mint leaves and serve.

News from flexiseq
The personal information you are providing will help us to deliver, develop and promote Flexiseq products. Submitting your details indicates that you have read and agreed to our privacy and cookie policy. You can read our policies here.