Pineapple and Turmeric Breakfast Smoothie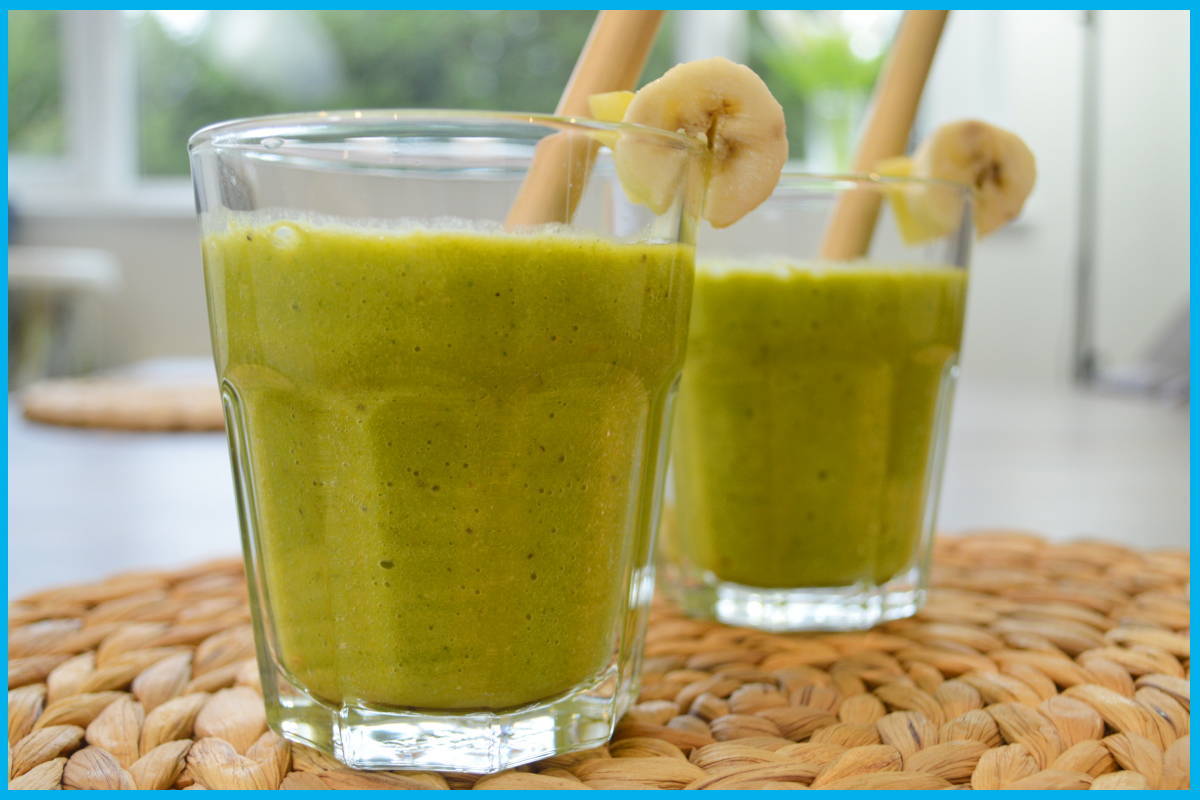 Start your day with this delicious smoothie and you'll be off to a flyer. We promise.
It's packed with anti-inflammatory ingredients and vitamins.
Curcumin is the active chemical in turmeric root; it blocks inflammatory cytokines and enzymes in two inflammatory pathways. Several human trials have shown an anti-inflammatory benefit, which can translate to reduced joint pain and swelling. The yellow spice is popular in curries and other Indian dishes.
Spinach contains lutein, which is related to vitamin A and beta-carotene. Spinach also gives you iron, vitamin K, and folate, and it is very low in calories. It's also especially high in the antioxidant kaempferol, which has been shown to decrease the effects of the inflammatory agents associated with rheumatoid arthritis.
Ginger is a good source of vitamins A, B, C, and E, as well as minerals including calcium, iron, magnesium, phosphorus, potassium, sodium, and zinc. Gingerol and shogaol are the chemicals in ginger that block inflammation pathways in the body. Along with its anti-inflammatory properties, some studies have shown ginger can also reduce osteoarthritis symptoms
Pineapple is rich in vitamin C and the enzyme bromelain, which has been found to have number of beneficial properties including anti-inflammatory, anti- analgesic (pain killer), and anti-oedematous (anti swelling), anti-thrombotic (prevent blood clot) and fibrinolytic (dissolution of fibrin) effects.
---
1/4 of a pineapple
1 banana
1/2 lemon
300ml almond milk
2cm cube of ginger
Handful of baby spinach leaves
1 teaspoon of turmeric powder
1 tablespoon of flaxseeds
1/2 lemon
½ teaspoon of black pepper
---
Instructions:
First you'll need to cut up your pineapple. We found this video to be a useful and intuitive guide.
After that, assuming you've got a blender, this couldn't be simpler. Simply put all the ingredients in the blender, turn it on and keep blending until you've got the desired texture.
---
More anti-inflammatory recipes
News from flexiseq
The personal information you are providing will help us to deliver, develop and promote Flexiseq products. Submitting your details indicates that you have read and agreed to our privacy and cookie policy. You can read our policies here.