One pan cod with tomatoes, olives and spinach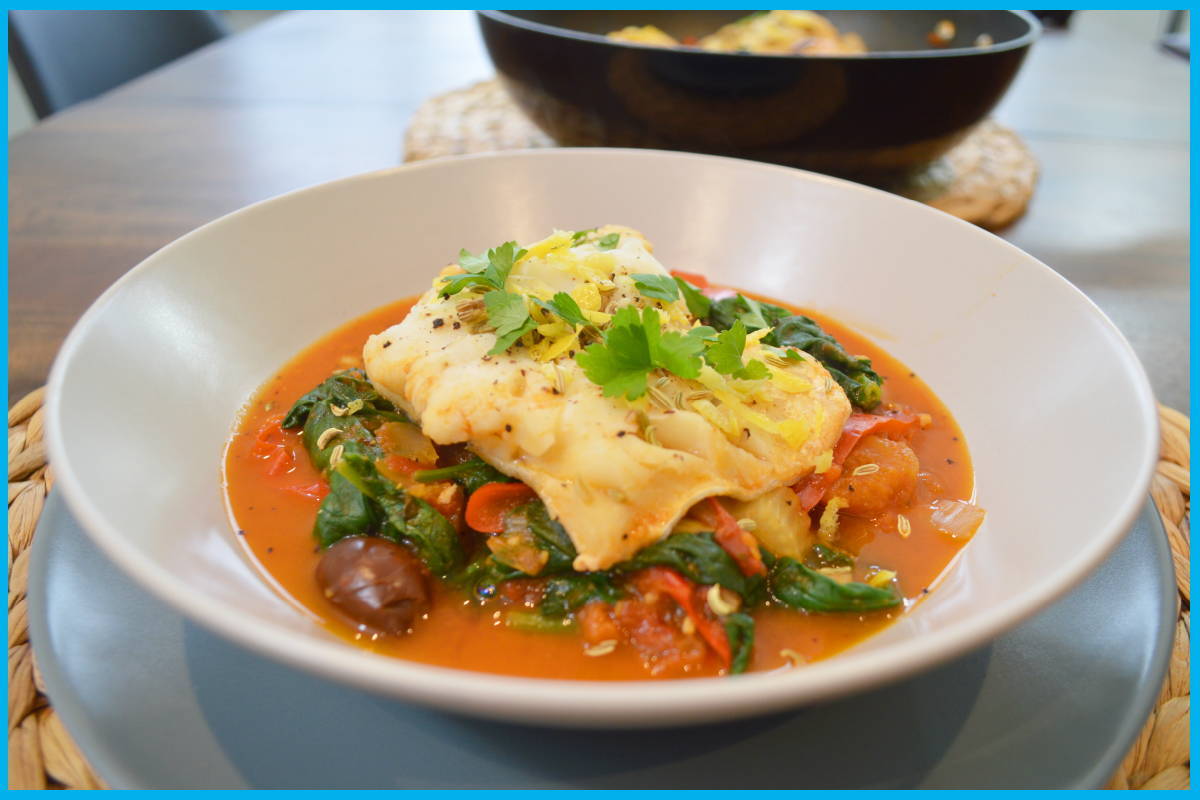 While there's no cure for osteoarthritis, it's widely acknowledged that the condition's symptoms can be alleviated by tinkering with your diet so that it includes foods with anti-inflammatory properties.
Our latest healthy recipe is packed full of goodness. Besides being an excellent low-calorie source of protein, cod contains a variety of very important nutrients and has also been shown to be useful in a number of different health conditions. It's a good source of blood-thinning Omega-3 fatty acids, as well as an excellent source of vitamin B12 and B6.
Fennel contains significant amounts of fibre, which reduces the amount of cholesterol in the blood. Spinach contains calcium which can help strengthen your bones and, like the tomatoes, lots of vitamin C.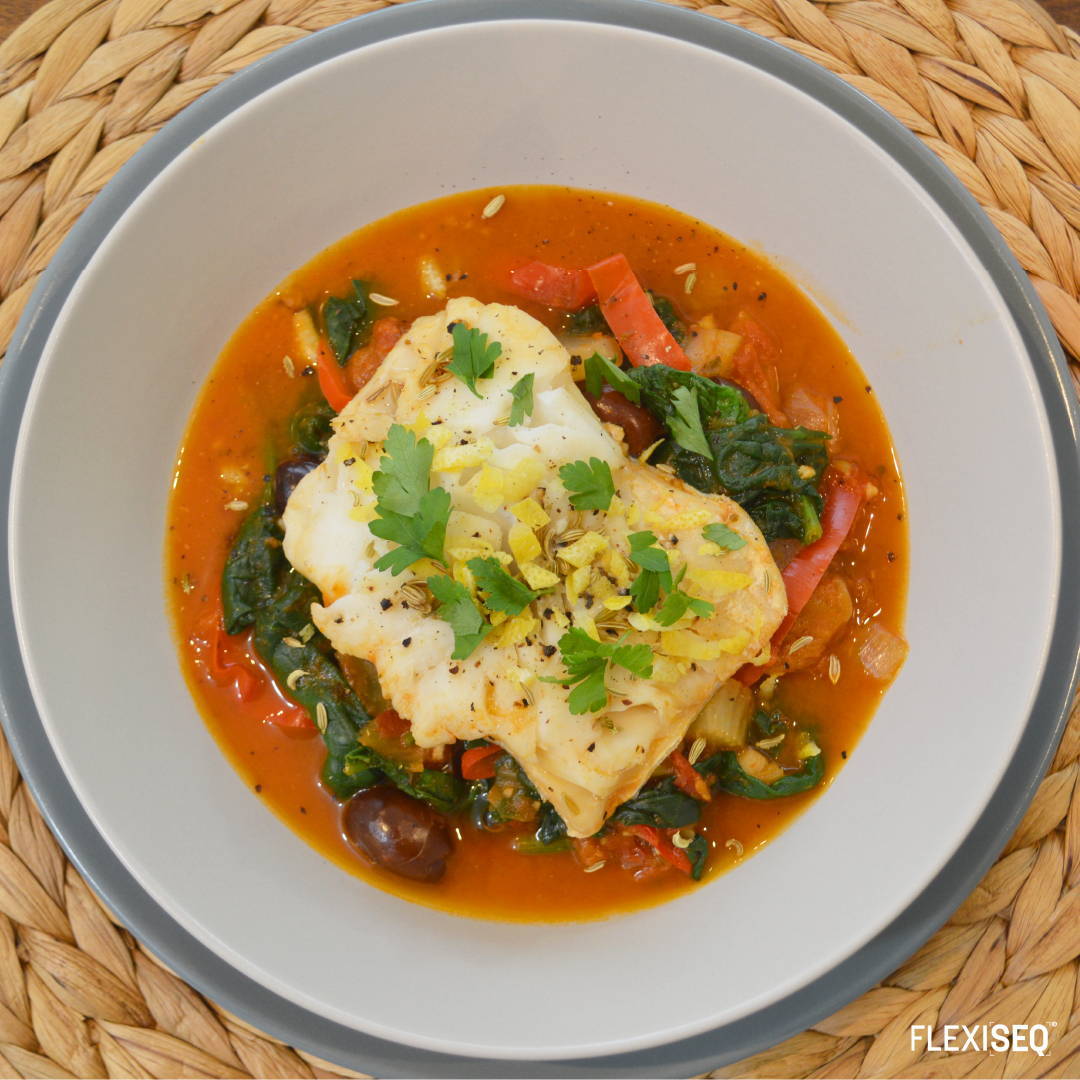 ---
2 tbsp olive oil
1 medium onion, chopped
1 fennel bulb, chopped
3 large cloves garlic, finely sliced
1 tin of tomatoes
1 red pepper, chopped
300g cherry tomatoes
200g spinach
150ml water
pinch of crushed red pepper
1/2 tsp dried oregano
100g kalamata olives
4 x cod fillets
Salt & pepper
Rind of 1x lemon
1/4 tsp fennel seeds, optional
---
Instructions:
Dice the onion and fennel and finely slice the garlic before adding it all to the olive oil in a large high-sided pan on a medium to hot heat.
Cook for 8 minutes, seasoning generously with salt and pepper.
Add the oregano, olives, diced red pepper, a tin of tomatoes, the cherry tomatoes, pour in the water and simmer for 10 minutes.
While you wait, prepare the fish by seasoning with salt and pepper and adding half the lemon rind and the fennel seeds.
Place the fish in your pan, cover and cook for 10 minutes.
Add the spinach and give it 3 minutes to wilt before adding the rest of your lemon rind and fennel seeds.
Serve immediately
---
More anti-inflammatory recipes
---
News from flexiseq
The personal information you are providing will help us to deliver, develop and promote Flexiseq products. Submitting your details indicates that you have read and agreed to our privacy and cookie policy. You can read our policies here.