To celebrate Veganuary, we've come up with three easy-to-make, super healthy, very tasty, vegan recipes that are perfect for family meals, date nights and hearty dinners alike.
Here's our first recipe, an exotic Moroccan chickpea stew that goes great with brown rice or cous cous.
Happy cooking and bon appetit!
__
Anti-inflammatory ingredients
| | |
| --- | --- |
| New Column | New Column |
| | Cinnamon contains cinnamaldehyde and cinnamic acid, both of which have antioxidant properties that help inhibit cell damage caused by free radicals. |
| | Kale is packed with antioxidants like vitamins A, C and K, which protect cells from free-radical damage, and is high in bone-preserving calcium and fibre. |
| | Almonds are rich in anti-inflammatory omega-3's and are packed with vitamin E, which helps lubricate the joints and protect the body from pro-inflammatory cytokines. |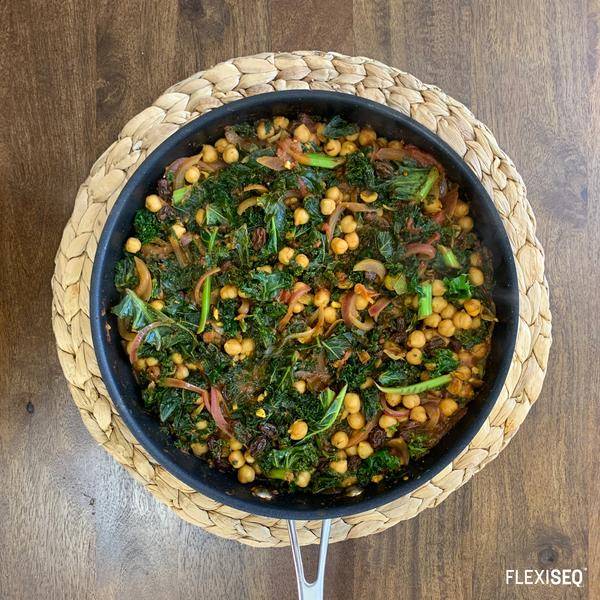 Serves: 4
Prep time: 45 mins
Ingredients:
Olive oil
1 large red onion, thinly sliced
5 cloves of garlic, finely chopped
50 grams raisins
1 tablespoon Garam Masala
1 teaspoon sea salt
½ teaspoon black pepper
¼ teaspoon red pepper flakes
½ teaspoon cinnamon
1 lemon, juiced
1 tin chopped tomatoes
2 tins chickpeas, rinsed and drained
300ml water
300 grams kale, roughly chopped
50 grams roasted almonds, roughly chopped
Regular cooked couscous for serving
Instructions:
Heat a large pan over medium heat, add a dash of olive oil and fry your onion and garlic, stirring for five minutes until translucent and fragrant.
Add the garlic, raisins, Garam Masala, salt, pepper, red pepper flakes, and cinnamon. Cook for one minute until fragrant.
Add the lemon juice, tomatoes, chickpeas and water and bring to the boil. Reduce the heat until everything is simmering and leave for 15-20 minutes.
Add your kale handful by handful until it's all wilted.
Prepare your couscous according to the pack directions, fluff and add your chopped almonds alongside a good crack of black pepper. When it's ready, serve the stew on top.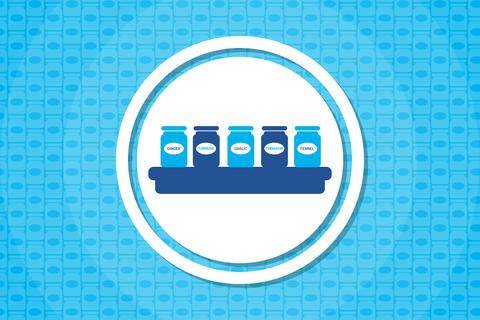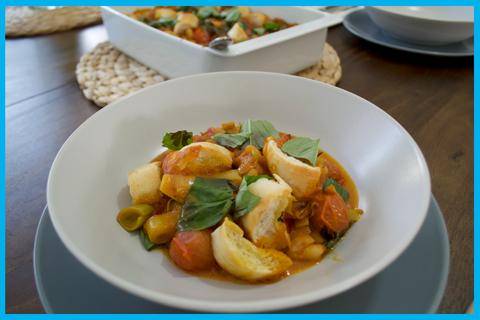 News from flexiseq
The personal information you are providing will help us to deliver, develop and promote Flexiseq products. Submitting your details indicates that you have read and agreed to our privacy and cookie policy. You can read our policies here.