Mango, Peach & Ginger Smoothie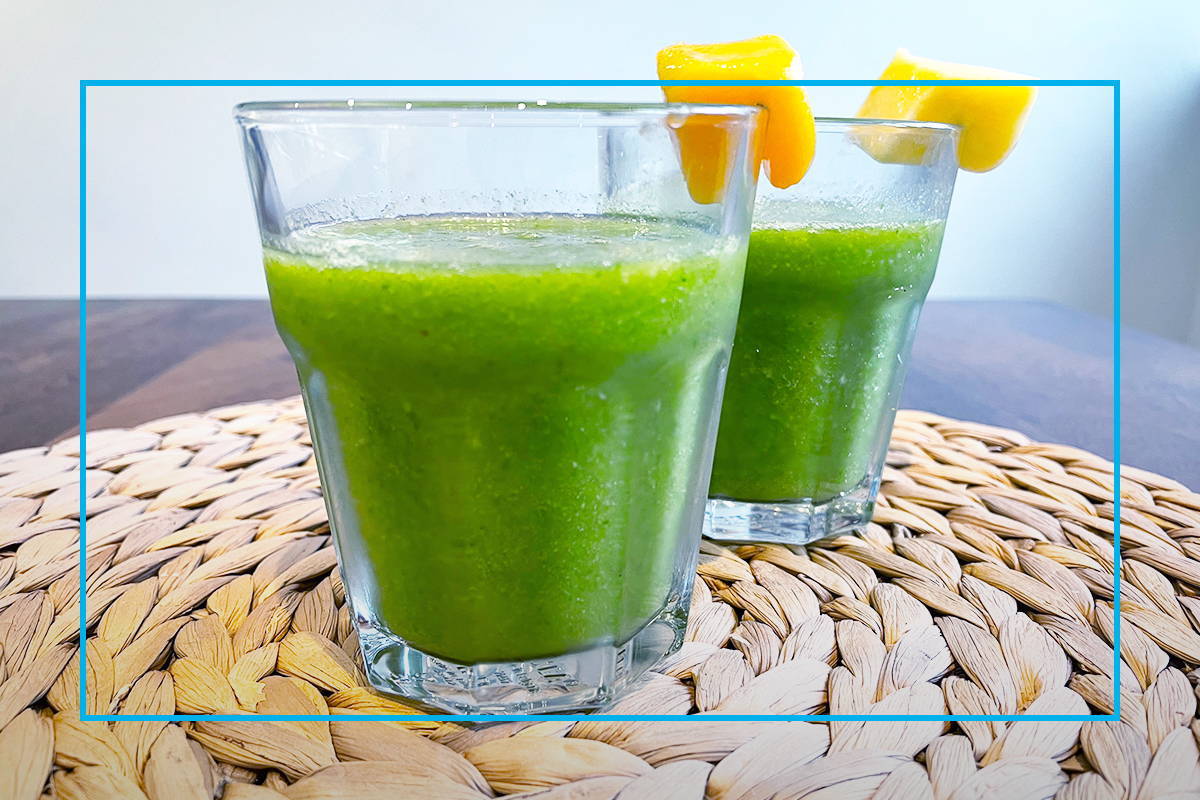 While there's no cure for osteoarthritis, it's widely acknowledged that the condition's symptoms can be alleviated by tinkering with your diet so that it includes foods with anti-inflammatory properties.
Getting good, healthy food into you is much easier than you think. And the easiest way to do it is to make something that really gets the taste buds going. This simple to make mango, peach and ginger smoothie is the perfect way to start your day.
Try it yourself and let us know how you get on.

Anti-Inflammatory Ingredients
---
Kale is packed with antioxidants that can help fight inflammation. It also contains a host of vitamins like vitamins A, C and K as well as being rich in calcium to help preserve bones.
There is still a lot of research being done into the benefits of ginger. However, what is known is ginger contains two compounds gingerols and shogaols that possess anti-inflammatory and antioxidant properties.
Peaches are packed full of vitamin C which is a powerful antioxidant. Growing research suggests vitamin C can also reduce inflammation while also protecting against cartilage damage.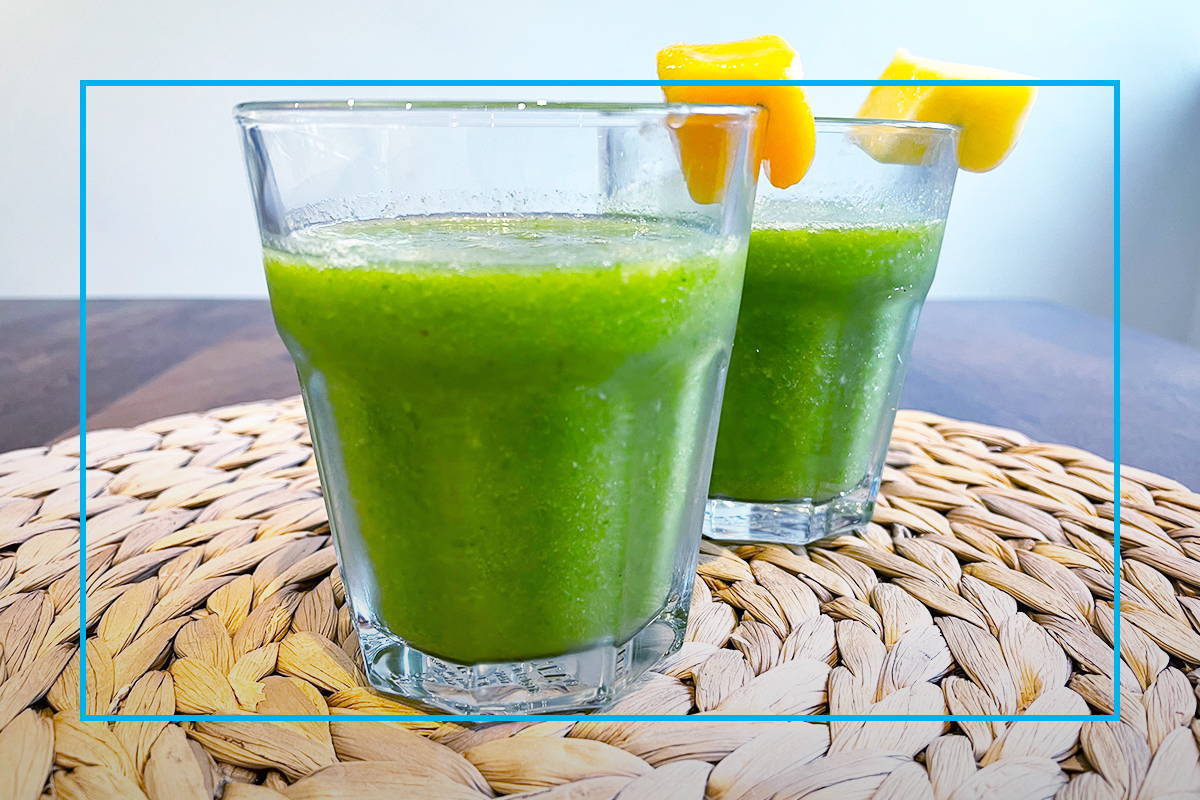 Serves: 2 (in similar glass sizes to ones shown - for larger glasses double the ingredients)
Prep Time: 10 mins
---
30g of kale
82g of ripe or frozen mangos
75g of ripe, frozen or tinned (for extra sweetness tinned is best and add some of the syrup)
3g of grated ginger
Half a lime
240 ml of water
7.5ml of maple syrup (or add more to achieve preferred sweetness)
50 - 70g of ice - only if desired to cool or smooth out further - water can be substituted.
---
Instructions
1. Add the water to ensure this gets blended first and then add the kale, mangos, peaches, lime and ginger on top of it.
2. Blend together adding more water or ice as desired.
3. Add maple syrup to sweeten.
4. Pour and serve. Can be kept in a fridge for 24 hours after making.
News from flexiseq
The personal information you are providing will help us to deliver, develop and promote Flexiseq products. Submitting your details indicates that you have read and agreed to our privacy and cookie policy. You can read our policies here.