Flexiseq Recipes: Roast Salmon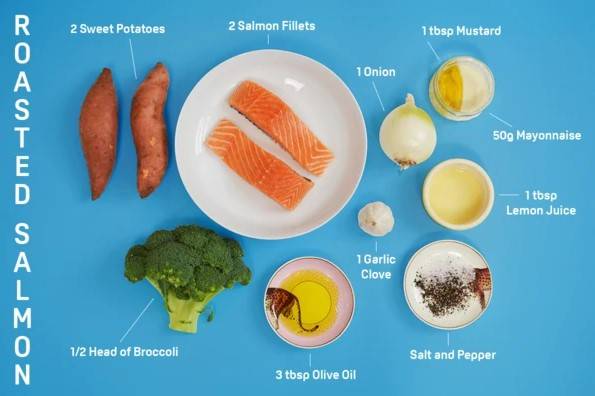 There is so much food we associate with Christmas, from mince pies to pigs-in-blanket, but sometimes indulging in too many seasonal treats can cause your arthritis to flare up, which might put a kink in your plans over the holidays.
That's why we've come up with this tasty salmon dish. It's a nice alternative to some of the Christmas classics and it's full of nutritious ingredients. Oily fish like salmon contain protein and fatty acids that are great for your joints and help to reduce inflammation. The citrus and garlic in the sauce will also be great for your immune system to keep the cold away during the winter months.  
My London Nutritionist Kamilla Schaffner, an expert in tailoring diets to specific needs of her patients including those who need to focus on an anti-inflammatory regime, says of this recipe, "Inclusion of protein is always a good idea in inflammatory conditions because in small amounts protein provides a reparative function to the sites that need most repair. Without a certain amount of quality protein, it is very difficult for the body to repair itself. Salmon, of course, is a king of Omega-3 essential fatty acids and protein that are vital for anti-inflammatory diets."
Roasted Salmon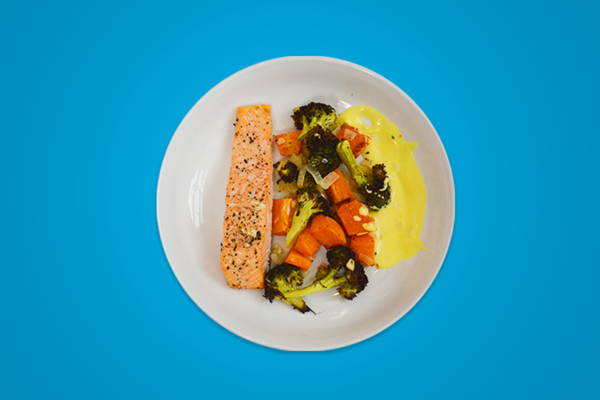 Serves 2
Ingredients
½ head of broccoli
2 medium sweet potatoes, roughly chopped
1 onion, diced
3 tbsp olive oil
2 salmon fillets
50g mayonnaise
1 tbsp lemon juice
1 tbsp mustard
1 clove of garlic
Salt and pepper to taste
Instructions
Preheat the oven to 230 degrees Celsius
In a bowl toss the broccoli, potatoes and onion in the olive oil. Season with salt and pepper to taste. Spread evenly over a baking tray and roast for 15 minutes.
Season the salmon with a bit of salt and pepper. Then place each fillet amongst the roasted vegetables and put it back in the oven. Roast for another 8 to 10 minutes, until the vegetables are golden and the salmon is cooked through.
While you wait, mix the lemon juice, garlic, mustard and mayonnaise in a small bowl. You can either spread this over the salmon or serve it on the side.
News from flexiseq
The personal information you are providing will help us to deliver, develop and promote Flexiseq products. Submitting your details indicates that you have read and agreed to our privacy and cookie policy. You can read our policies here.