Taking Control Of Arthritis
Simon Stones has never known a life without arthritis. Diagnosed with juvenile idiopathic arthritis when he was just 3-years-old, he's since developed psoriatic arthritis and fibromyalgia and lives with a number of other conditions, including Crohn's disease.
Refusing to be beaten by the hand he's been dealt, Simon has made it his life's aim to improve the lot of young people suffering the effects of ill health.
He graduated from the University of Manchester with a 1st class degree in Biomedical Sciences in 2016 and is currently working on a PhD at the University of Leeds with a focus on 'innovative approaches to the self - and shared - management of arthritis by children, their families and professionals'. Along the way he's won numerous awards for his patient advocacy.
When you read Simon's words, two things shine through, his eloquence and his passion. We think he's an inspiration...which is why we were so desperate to talk to him.
In the second part of our interview (part 1 here) he reflects on the importance of not being defined by arthritis, shares his favourite online resources and looks at how technology could help people better manage the condition's various forms.
Is there something to be said for trying to not let your arthritis define you? That while it might impact your life it ultimately doesn't change who you are as a person?
Absolutely! Don't get me wrong, I would love to be free from the constraints that arthritis can impose on my life at times, but on the other hand, I wouldn't be in my current career, nor would I be working in my patient advocacy roles (which I adore) without arthritis either!
I've got to the point where I'm content with my life, recognising that health conditions are just a part of my life that I have to manage. Feeling as though you are in control is a powerful mindset to have… even when symptom management can feel outside of your control.
Simple ways of thinking can also make a big difference as to how you regard yourself as well. I never define myself as an arthritis sufferer, or an arthritis patient… I despise those terms! I am Simon, who is living with arthritis. It's a simple change in words but can be really empowering!
How important is it to turn to others for support when you are experiencing depression due to arthritis?
The adage, 'A problem shared is a problem halved' really is true – but only if shared with the right people! No matter how much we try to influence society, we're never going to get everyone to think in the same way. Therefore, it's really important that you surround yourself with people who 'just' understand – who get you, value you, and respect you.
Peer networks provide lifeline support to people up and down the country. While supportive, healthy friends and family can be really supportive, there's something particularly powerful about those friendships with people going through similar experiences. These are the people who understand what it's like to have symptoms which wax and wane… who know the exhaustion you feel… who can empathise with how painful it can be to do the simplest of tasks.
If I was to pass on any tips to friends and family, I would also ask them to stop and listen to their friend or relative who is living with arthritis. One of the worst things you can do is assume you know how they are doing.
Experiences with arthritis are unique to each person, so try to 'listen to understand', rather than 'listening to respond', as is often the case within the busy world in which we live. Ask if there's anything you can do to help, but don't force yourself on your friend or relative. Let them know you're there to help – whether that be helping them to do a food shop, or simply popping round for a coffee and a chat. It can often be the simplest of gestures which have the biggest impact.
Are there any online resources you can recommend to help people better understand the mental side of coping with arthritis?
As a young person, I have found Arthur's Place https://arthursplace.co.uk/ is a really useful resource to think about the mental health aspect of arthritis more, especially since these blogs have been written for and by young adults with arthritis.
I've also found The Mighty https://themighty.com/ to be a great resource filled with useful strategies for coping with a long-term condition – the principles which largely apply to people living with arthritis.
I also think it can be good to look at information from beyond the world of rheumatology – there are lots of similarities with so many other conditions, so it's invaluable to hear from other people living with different conditions to find out what works for them. You never know what you may learn!
Living with arthritis can be draining, how important is it to take a step back sometimes and acknowledge it's okay to do nothing in order to give your mind and body time to recover?
I cannot emphasise enough how important this is – though it is super difficult to do in practice! I'm still learning and trying to practice what I preach. At the end of the day, you cannot pour from an empty glass – so there's really no point trying to struggle on, while achieving very little. Admittedly, I've been the person at times who hasn't stopped… who hasn't rested. You can guess what happens – I crash.
I've arrived at the mindset of 'quality' over 'quantity'. What is the point in trying to work a solid 8 hours, when only a few of those hours will be truly productive? With that concept, I now (where possible) plan my days into blocks, building time for quality, productive sessions where I can do great work, interspersed with opportunities for physical activity, mindfulness, and sometimes 30 minutes downtime with a good book or the next episode in a boxset I'm watching! Never feel guilty for self-care. It will pay off in the long-run.
You've been involved with the development of the RheumaBuddy app, does modern technology allow for better treatment and understanding of managing such things as arthritis?
I think we are soon to see a rapid uptake in the use of technology, and how it can shape our health and wellbeing. Apps like RheumaBuddy can be really useful tools for helping you to keep track of your health in one location.
I tend to use such apps to record how I am doing (particularly during flares), so that I can use those records to have better quality discussions with my healthcare professionals. As an empowered patient, it is my responsibility to bring those conversations and discussions into the consultation… it's all about working through your difficulties in a shared manner with your health teams, to improve your quality of life.
In the future, I envisage health technology becoming more automated, so that wearables and other sensors will be able to warn us about pending flares so that we can implement strategies early on to manage our health. Similarly, I hope that technology will enable healthcare to become more streamlined and individualised, so that people can access their health records wherever they are.
If you, or someone you know, have been affected by mental health issues or issues relating to your arthritis, the following organisations may be able to help.
Versus Arthritis
0800 5200 520
Call free Monday–Friday, 9am – 8pm
Mind
0300 123 3393
Call free Monday to Friday, 9am - 6pm
Text 86463
Samaritans
116 123
Call free 24hrs a day, 365 days a year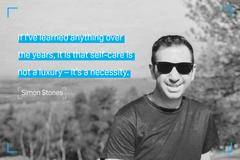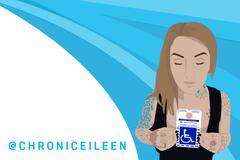 News from flexiseq
The personal information you are providing will help us to deliver, develop and promote Flexiseq products. Submitting your details indicates that you have read and agreed to our privacy and cookie policy. You can read our policies here.