Stop Targeting Pain And Focus On The Cure
Do you see a painkiller advert and wonder how these 'miracle' drugs can 'target' a specific type of pain in a specific part of your body? The truth is they can't. A ruling from the UK's Advertising Standards Authority felt a recent television advert by a well known painkiller brand was misleading to viewers is concerned with this very fact.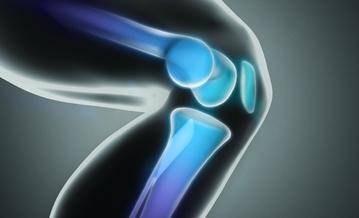 The advert in question portrayed a woman suffering from back pain who took the painkiller. It was then shown to travel to the source of the pain itself. The Advertising Standards Authority stated, "Viewers were likely to infer that the product had a special mechanism or contained an active ingredient which made it especially effective for back and joint pain in comparison to other painkillers." 

Ibuprofen and other painkillers taken by mouth do not 'target' particular types of pain. Instead, they act indiscriminately by stopping the production of key chemicals found all around the body that have numerous functions including to alert you to feel pain. While these chemicals are elevated at sites of injury, painkillers such as ibuprofen must circulate around the body first before reaching the source of pain. It was precisely this point that that ASA has taken particular issue with.
Taking painkillers such as ibuprofen and diclofenac for joint problems reduce inflammation but mask the pain. Flexiseq, on the other hand, is a drug free gel that takes a fresh approach at tackling some of the issues causing that pain. If you find yourself taking painkillers because of joint pain in your knee you need to ask yourself what is causing that pain? If you have osteoarthritis, part of the problem will be a lack of the natural lubricants that are present in healthy joints.
The joint lubricating ingredients in Flexiseq are small enough to penetrate the skin but too big to enter the bloodstream. Over time Flexiseq lubricates the joint you are applying it to and in doing so targets joint damage thereby reducing pain.

We think it's time to stop the misleading claims about targeting pain and turn to a new, drug free alternative that can help get you moving the way you're supposed to.
News from flexiseq
The personal information you are providing will help us to deliver, develop and promote Flexiseq products. Submitting your details indicates that you have read and agreed to our privacy and cookie policy. You can read our policies here.