According to the latest research, almost 10 million people in the UK now live with osteoarthritis. A quite staggering figure.
Given its prevalence, it's perhaps unsurprising that it's regularly the focus of news articles, blog posts and videos, many of which touch on the latest scientific research.
Each month, the Flexiseq team scours the web for the osteoarthritis-related stories that have caught our eye.
Here's our latest roundup…
__
We start Stateside where that great bastion of journalistic excellence, the Washington Post, hosts an article by Consumer Reports on the do's and don'ts if you're suffering from osteoarthritis-related joint pain.
It recommends non-drug treatments including weight management, switching to an anti-inflammatory diet and, most importantly, staying active. Interestingly, it says: "A 2016 study published in the Journal of Rheumatology found that sedentary people with osteoarthritis who swam for 45 minutes three days a week for 12 weeks reported as much of a reduction in pain and stiffness as those who cycled."
The article also urges caution when taking pain-relieving drugs and injections and suggests surgery is viewed as a last resort. It says an arthroscopy - used to repair cartilage or remove cartilage fragments - is no better than exercise.
An article in the Raconteur reveals that the average joint replacement costs the NHS between £5,000 and £11,000 and that approximately 439,000 hip replacements and 1.2 million knee replacements will need to take place by 2035 to keep the population in England and Wales mobile and pain-free. The numbers are genuinely staggering.
While technology improvements, including hardier implants, will help, it's said that prevention of joint wear and tear will be key to avoiding an expensive mobility crisis. Could smart health technology and the internet of things also play a part in reducing repeat operations?
Chief executive of Orthopaedic Research UK Dr. Arash Angadji believes so. He says: "An implant that tells you when to move, when to rest, when you've done enough impactful sport for the day could play a vital role in both promoting the health of the patient and longevity of the implant."
The New York Times reports on the findings of an 11-year study that claims people with knee or hip osteoarthritis are almost 20 percent more likely than the rest of the population to suffer from chronic heart disease or failure.
Researchers studied nearly 470,000 people in Sweden for 11 years before reporting back to the journal 'Osteoarthritis and Cartilage'. The lead author says the results make sense "because when you have pain, you're inactive, and this inactivity, along with obesity, increases the risk for cardiovascular disease."
As always, the message is clear. If you have osteoarthritis its very important to keep your joints moving.
Doing so won't cause additional damage, as backed up by Alessio Bricca of the University of Aberdeen who has reviewed 21 previous studies about the benefits of therapeutic exercise.
In a report published by the British Medical Journal, he writes: "People with knee osteoarthritis must be reassured that therapeutic exercise prescribed to prevent or treat symptomatic knee osteoarthritis is safe and, if anything, could improve cartilage composition.
"Instead of rest and activity avoidance, people with knee osteoarthritis should be encouraged, reassured and supported to engage with exercise and physical activity, which is essential for good joint and general health."
Finally, have you ever wondered what it would be like manning the helpline at Versus Arthritis?  
The charity's 'day in the life' series talks to Jane, who does exactly that. It's fascinating to hear her story and the variety of the calls she takes on a day-to-day basis.
"Calls can be about pain management, treatments, specific conditions, medication and side-effects, or the benefits system," she reveals. "Sometimes people call when they're newly diagnosed, others are waiting for surgery; they're all at different points in their arthritis journey."
Apparently, 66% of callers say they have made positive changes to their lifestyle as a result of speaking to Versus Arthritis, so if you're living with arthritis and want to chat with somebody, you can call them for free on 0300 790 0400. More details, here.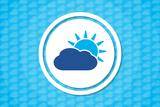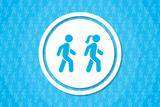 News from flexiseq
The personal information you are providing will help us to deliver, develop and promote Flexiseq products. Submitting your details indicates that you have read and agreed to our privacy and cookie policy. You can read our policies here.