According to the latest research, almost 10 million people in the UK now live with osteoarthritis. A quite staggering figure.
Given its prevalence, it's perhaps unsurprising that it's regularly the focus of news articles, blog posts and videos, many of which touch on the latest scientific research.
Each month, the Flexiseq team scours the web for the osteoarthritis-related stories that have caught our eye.
Here's our latest roundup…
___
First, we head to the Guardian's HQ where the Observer team produced a cracking read titled 'Five ways to look after your joints'.
In bite-size chunks it details the importance of maintaining a healthy weight, taking exercise, varying your routine, eating a Mediterranean diet and practising good posture.
That last bit of advice led us to this useful article on the NHS website about common posture mistakes and fixes. It's well worth a few minutes of your time. Especially if, like us, you have poor habits when sitting and standing.
__
The Daily Mail reports on a new treatment being trialled in Germany which sees healthy cartilage cells taken from healthy joints injected into knee joints that experience pain due to movement.
The study, involving 71 teenage patients, showed it to be highly effective at easing pain and improving movement. The aim is to keep joints lasting longer, thereby minimising reliance on joint replacement surgeries. You'll remember that last month we shared staggering stats that claimed approximately 439,000 hip replacements and 1.2 million knee replacements will need to take place by 2035 to keep the population in England and Wales mobile and pain-free.
__
Next, we head to the University of Cambridge where a new study has demonstrated how osteoarthritis can cause the release of inflammatory substances into the synovial fluid, the lubricant that helps joints move smoothly, which makes it less viscous and more likely to trigger pain when in direct contact with nerves.
The study involved incubating synovial fluid taken from patients with osteoarthritis with knee sensory nerves. Not only did the affected synovial fluid excite the nerves it also triggered a molecule that is better known for detecting the hotness of chilli peppers.
It's hoped that a better understanding of the role played by synovial fluid in causing pain will lead to more effective testing of pain relief drugs.
__
Tracey Loftis, head of policy and public affairs at charity Versus Arthritis, has written a fascinating guest blog for the Chartered Institute of Housing that outlines how for people with arthritis, aids and adaptations can improve quality of life and empower people to live independently at home.
The article highlights the legal duty that local authorities have to provide information and advice under the Care Act and that Versus Arthritis is actively rallying the government to recognise the problems that people with arthritis face on a day-to-day basis.
This page on the Versus Arthritis website includes a series of useful links which outline your rights to aids and minor adaptations if you have eligible care needs.
__
The Express is once again banging the drum in favour of an anti-inflammatory diet. This time, with a helping hand from the US-based Arthritis Foundation, they've set their focus on the six best fruits to eat. Tart cherries, strawberries, red raspberries, avocado, grapes and watermelon all make the list.
On a similar theme, the Mirror list 10 foods to beat arthritis including olive oil, citrus fruits and red meat.
__
Finally, for this month we're directing you to the results of our recent Flexiseq Experience Study.
Earlier this year, we challenged 60 people living with the effects of osteoarthritis and joint wear and tear to try Flexiseq for the first time. Twice a day for a month they applied Flexiseq to affected joints and then measured their daily activity with a fitness tracker. The results were amazing!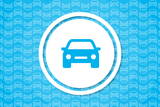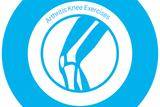 News from flexiseq
The personal information you are providing will help us to deliver, develop and promote Flexiseq products. Submitting your details indicates that you have read and agreed to our privacy and cookie policy. You can read our policies here.