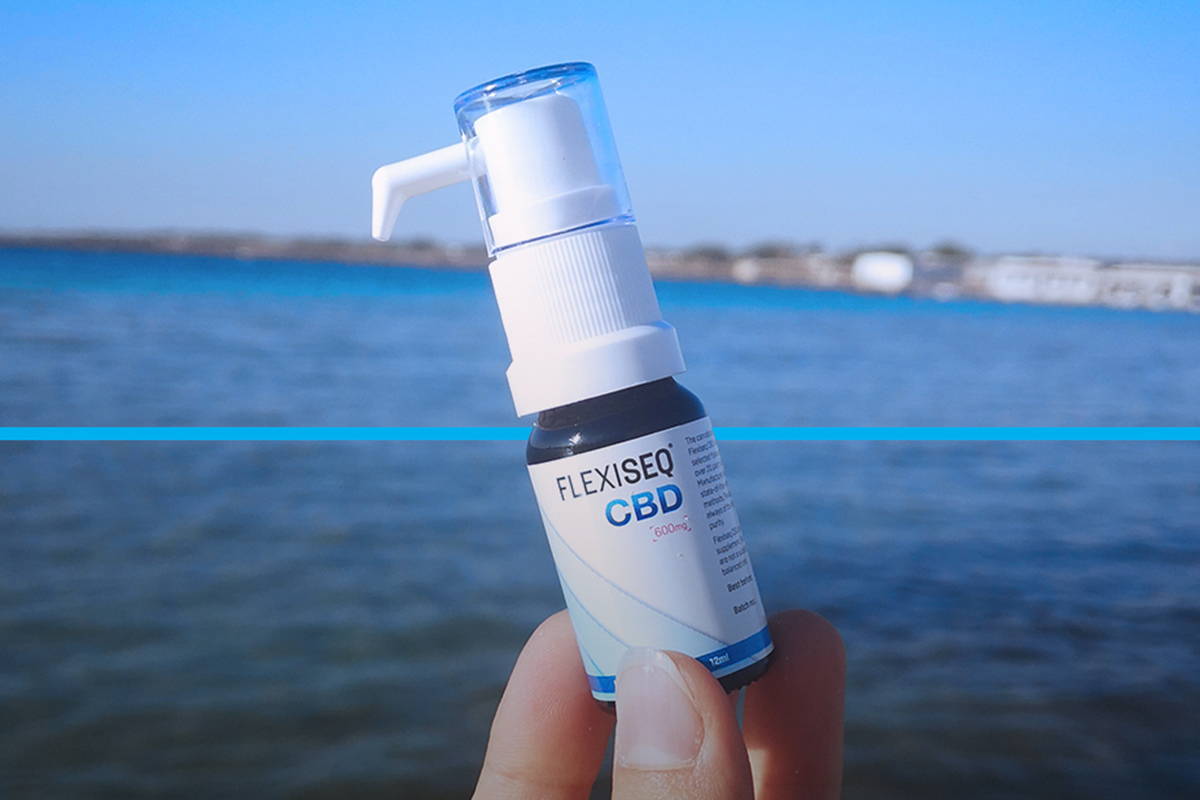 In the last few years, CBD has brought the cannabis plant into the mainstream.
Up and down the country, you'll find the shelves of the best-known pharmacies and health shops stacked with CBD products ranging from oils and teas to pills and cosmetics.
At the same time, because the market has been unregulated, the quality of some of the products available have been questionable. While manufacturers have been required to supply 3rd party lab reports proving their products don't contain illegal levels of controlled substances, many have been slow to provide such information.
The good news is that the Food Standards Agency (FSA) are set to tighten up the rules, something that Flexiseq welcomes.
To sell CBD in the UK after 31 March 2021, manufacturers must submit and have validated their novel food authorisation applications. It means there's now a clear path for proving that standards are compliant and that CBD products are safe, tested and transparent.
Flexiseq CBD has been compliant from the get-go. In fact, we have long prided ourselves on the quality of our CBD and the transparency of our manufacturing process.
Before we talk about that, we thought we'd tick off a few of the most common questions...
---
Cannabidiol (CBD) is a cannabinoid – a chemical compound that acts throughout the body, including on certain parts of the brain, and is becoming increasingly popular in the health world.
It comes from the cannabis plant; however, unlike its counterpart, tetrahydrocannabinol (THC), which is responsible for the 'high' from marijuana, CBD, derived from the hemp plant, is non-intoxicating.
Pure CBD is legal. THC is not.
If it's non-intoxicating, why the need to regulate?
---
The confusion stems from the fact that CBD and THC can come from the same plant. At this point, it's important to make the distinction between hemp and marijuana. Hemp is legal to grow in the UK with a very low percentage of THC. Marijuana, on the other hand, refers to cannabis that contains more THC than the legal limit.
The Home Office make clear that it's legal to grow industrial hemp containing up to 0.2% THC with a licence. EU rules state the same.
This is commonly misunderstood as applying to CBD products. Technically, the legal limit of THC in finished products is 0%, however, research into the industry has found that a lot of commercially available products contain trace amounts of THC. Up to now, the strict limit has not been enforced.
What sets Flexiseq CBD apart from the competition?
---
At Flexiseq we take huge pride in the purity of our CBD. It is completely free of THC. Flexiseq CBD is not genetically modified, gluten-free and suitable for vegans.
How do we achieve all of the above? It takes time, it takes investment and it takes scientific expertise.
---
Our EU-based manufacturers analysed over 20 plant varieties before selecting only those with the most beneficent CBD profile. As a result, we are able to extract the highest-quality hemp extracts containing phytocannabinoids.
Soil analysis is key to the process, as is soil preparation and the employment of specific agrotechnological procedures. Polluted soil is no good to us and we have no interest in artificial fertilisers or any synthetic means of plant protection.
---
Supercritical carbon dioxide extraction equipment, created by some of the foremost minds in 'green chemistry', sets us apart from the crowd. This best-in-class technology allows us to extract CBD to exact specifications without the involvement of noxious chemicals. Thanks to this process we also ensure that any harmful pollutants picked up from the soil are also left behind.
---
Attention to detail is everything which is why, each day, our laboratories perform several dozen chemical analyses to check the composition and parameters of our CBD extract. Doing this allows us to be fully confident that when our products hit the shelves, they are always of the highest-quality and purity.
---
When you purchase Flexiseq CBD, you're not just getting a quality oil, you're also benefitting from a unique pump dispenser designed to deliver a precise amount (5mg) under the tongue with each use. Moreover, thanks to our blue glass container, you can rest easy that your CBD is protected from any harmful light and undue contact with the outside air, both of which have the potential to affect its quality.
News from flexiseq
The personal information you are providing will help us to deliver, develop and promote Flexiseq products. Submitting your details indicates that you have read and agreed to our privacy and cookie policy. You can read our policies here.