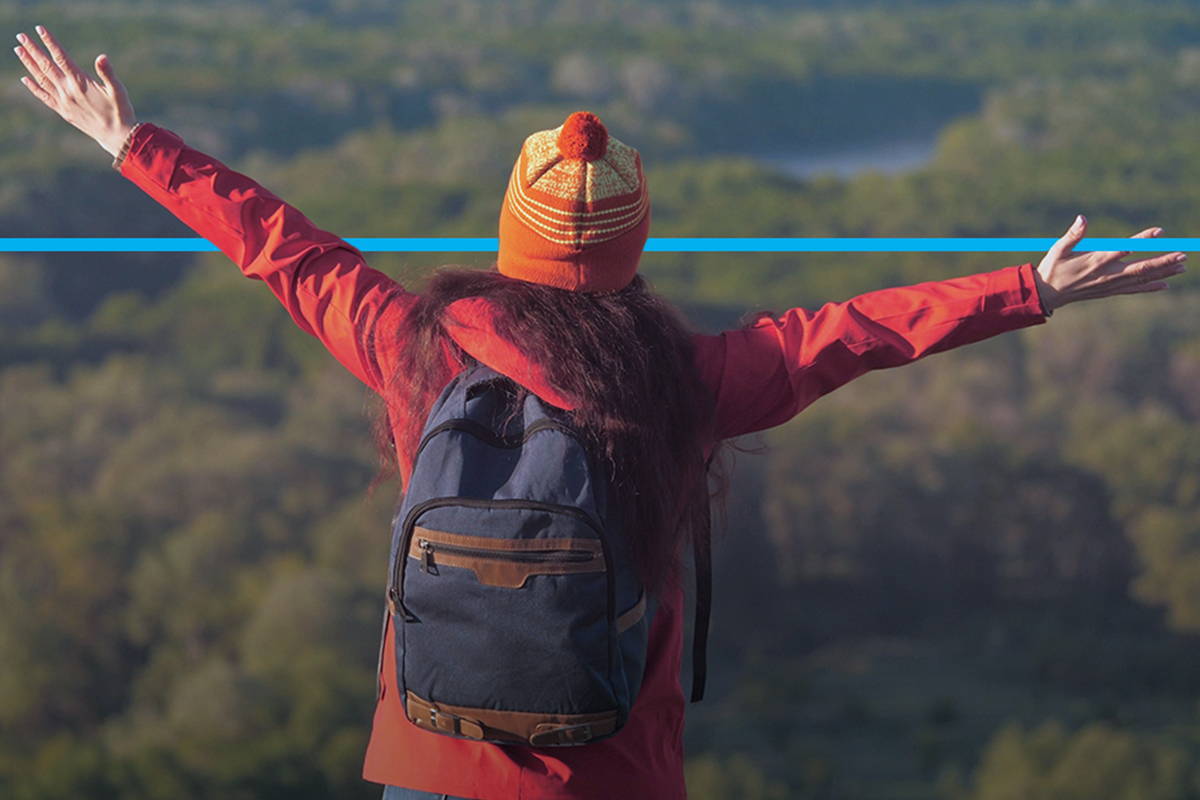 Living with arthritis can be a pain, but luckily there are loads of small and achievable ways to manage your arthritis, reduce joint pain and improve your quality of life. To get you the best advice possible, we spoke to our friends at Arthritis Action for their tips and advice. You don't have to do everything on this list, but hopefully there will be something that resonates and can help you make some small changes: even the smallest steps can make a big difference long term.
Take Some Time For Your Mental Health
---
Living in constant pain can take a toll on your mental as well as physical health. Unfortunately, the more stressed you are the worse your symptoms can feel. It can be really hard to get motivated when you're feeling depressed or anxious, but even the smallest things like doing some meditation for five minutes, stepping outside for some fresh air, doing some gentle yoga or kicking back with a good book can make all the difference. There are quite a few mindfulness and gentle exercise apps - like Headspace, Down Dog, Smiling Mind - which can guide you through the process.
---
We know it's easier said than done, but having a positive mindset can make a huge difference to everything from your health to your overall quality of life. Heather Baumohl-Johnson, Clinical Hypnotherapist & Arthritis Action Director of Member Services & Operations, explains more.
"Starting with your outlook, this year look to rid yourself of negative thinking, appreciating that there are always limitations in life which should not define what and who you are. In a bid to reframe the way we look at our day-to-day lives, a major hindrance in people feeling able to cope is the view that they are somehow less able. This coming year we'd like you to improve your positive wellbeing by challenging this way of thinking and reversing it; try to consider what you can do instead of what you may not," she says.
---
We know exercise is often the last thing you want to do when you're in pain, but even a bit of gentle movement can help improve your mobility. David Vaux, Arthritis Action Therapies Manager & Exercise Lead, tells us more.
"Start the year following a golden piece of advice – to get more active! Keeping moving is one of the most important things a person can do to help their symptoms and progression of their condition. Depending on your current lifestyle, this could be anything from going for a short walk each day, or just taking part in chair-based exercises to keep active while you're at home," he says.
---
No one diet fits all and you should eat food that you like, but it's important to regularly eat food that contains the vitamins and minerals your body needs to stay healthy. Omega 3 is especially important for people living with arthritis as it helps calm inflammation in the body - so remember to eat fatty fish once a week (or supplements if you'd prefer). Martin Lau, Arthritis Action Services Development Manager & Dietitian, tells us more.
"Find your creativity in the kitchen. Challenge yourself to eat a more varied diet containing a broader range of nutrients, and limit processed or ready-made meals. Instead of focusing on a weight-loss goal, aim to cook more of your own meals. Learn new arthritis-friendly recipes, share culinary tips, get inspired, and rekindle your relationship with food," he says.
---
The past year has shown us all how important human connection is - so when it's safe, try to ensure you have a good support system around you. If you need help, ask for it. Reach out to family, friends or neighbours. Whether you need help with the shopping, cooking or just want to have a chat, you'd be surprised how kind people can be.
Our family and friends mean well, but it can be really helpful to talk to people who share your experience of living with chronic pain. Heather Baumohl-Johnson, Clinical Hypnotherapist & Arthritis Action Director of Member Services & Operations, explains why this is important.
"Living with chronic pain can be an isolating experience. In 2021, try to connect with others, reach out and join a community, share experiences with, and learn from others. The nature of our relationships with our family and friends may mean we cannot be vulnerable, or ask for advice to help us through a difficult flare-up. Joining a group for people with arthritis and meeting people in the same boat allows you to share that unique experience of arthritis and address any questions, building on your confidence and developing a social circle."
---
There are loads of alternative approaches you can try to help manage and alleviate joint pain. Some people find that massage does wonders for their sore muscles, while others prefer more traditional over the counter medications. Some people find that acupuncture can raise their endorphins and say it helps with their arthritis and others swear by oils, ointments and supplements. Aromatherapy can relieve stress and there are various oils which, when used in a bath or in massage oil, may alleviate muscle pain. Floatation tanks - where you float in a dark pod filled with epsom salts - take the pressure off the joints while you are in the tank and can help relieve muscle tension and stress. Everyone is different, so try a few things until you find something which works for you.
---
There are many ways to manage arthritis and improve your quality of life, so it's important to stay positive, try a few things and be open minded because you might just find that what works for you is something you didn't expect! What do you do to help manage your arthritis? Let us know on social!
News from flexiseq
The personal information you are providing will help us to deliver, develop and promote Flexiseq products. Submitting your details indicates that you have read and agreed to our privacy and cookie policy. You can read our policies here.