Get a month's FREE True Royalty Subscription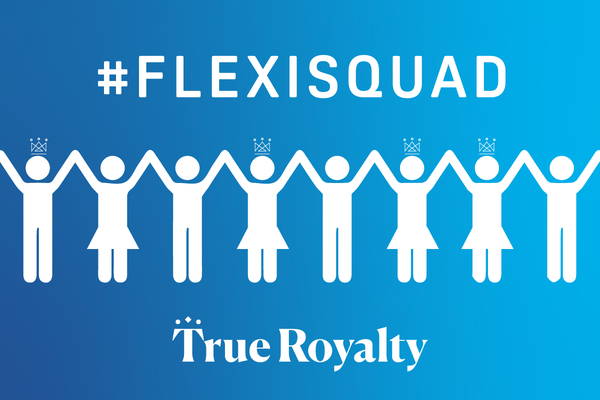 Flexiseq has teamed up with True Royalty with an amazing offer to all our Flexisquad members: a one month FREE trial with True Royalty (or THREE months free if you sign up to a yearly subscription). That's a lot of royal watching in the dark days of winter.
True Royalty is the only on-demand tv service devoted to royal documentaries - think of it as Netflix for royal fans. The service picks the best documentaries about royalty from around the world and through the ages. Such documentaries as Diana: A Model Princess, Princess Margaret: Her Real Life Story, and Kate & William: The Wedding of the Century are just some of the many highlights for royal fans to pore over and digest on True Royalty.
Do you love all things royal? Can't get enough of Harry and Meghan, swoon over Princess Diana's style, or wonder how Her Majesty The Queen fell for corgis? In the past year, we've seen two royal weddings, a royal birth and a royal baby announcement, and that's just the British Royal Family. There are countless others throughout the world. Like Flexiseq users, those Royals just can't stay still, and we love it.

So how do you claim this amazing offer? Sign-up to the Flexisquad and in our November newsletter you will find a link to an exclusive promotional code to gain free access to all the incredible content the service has to offer. On top of that you'll get all manner of tips, hacks and advice on how to live with arthritis… all for FREE. Click here to sign up to the Flexisquad today to be sure to get your exclusive promo code.
News from flexiseq
The personal information you are providing will help us to deliver, develop and promote Flexiseq products. Submitting your details indicates that you have read and agreed to our privacy and cookie policy. You can read our policies here.