Brad Barritt on THAT Win Over New Zealand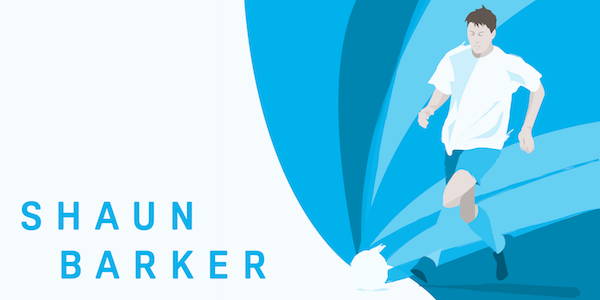 Ahead of this weekend's match at Twickenham which will see England play New Zealand we look back at one of England's greatest moments against the All Blacks. In the last match of the Autumn of 2012 The All Blacks came to Twickenham unbeaten in 20 matches. What they didn't bank on was an England team up for a fight. Here, Flexiseq Ambassador Brad Barritt - playing in his 11th England match - reflects on one of the most memorable moments of his career.
I remember that autumn had been a mismatch of performances for us. We'd played brilliantly against Fiji. The week before against South Africa we were completely on top but just couldn't put them away. So we came to the New Zealand match with some element of confidence but having not put together the complete performance prior to that.
Twickenham was buzzing that day, it was electric. It still sends goosebumps down my spine thinking of the atmosphere from the crowd. When you play for England, at home at Twickenham against New Zealand, there is an atmosphere unlike anything else I've experienced in rugby.
Everyone has nothing but admiration for what the All Blacks are all about. The team and the history and courage. But, at the end of the day, they are still human. You're playing at Twickenham, you're playing in front of your home crowd and, if anything, it's New Zealand who are stepping into the lion's den. Don't build it up to be more than it is, it's two teams of 15 people against each other between four white lines. In that way, you can simplify the process and your mental preparation.
We started fantastically well, we played a really disciplined game and got some reward early on. It was 15-0 from concerted pressure. But as always with New Zealand they struck back, and they can strike so quickly. Within a blink of an eye, they were almost on parity on points. When New Zealand come back at us it signifies to you who you are playing. You start well and you can be fooled into a false sense of confidence.
After that there was a huge response from the England team. First, it was my try, then Chris Ashton and finally a lovely intercept from Manu [Tuilagi]. That's what it takes against the All Blacks, you have to find those purple patches and be able to withstand what they are going to throw at you.

I remember my try so well. We'd sucked a few defenders in. Owen Farrell takes the ball out to the line and I spot an outside break, the outside defender has shot out too hard, I take the break. I've got Manu on my outside, I give him the pass, he gets dragged from behind but is able to get the pass back to me. As a 12 I'm always bracing for contact. The difference between playing a 12 and playing out wide is that you are often greeted with balls in congested spaces, you're never given a huge amount of room because you're the guy who is given the ball from set-pieces in tight spaces. Your ability to get the right body-height and brace for contact and fight through it is part of my job description. It was that training that gave me the ability to brace for the challenge and still score.
At the end of the game there was an element of euphoria. It was my proudest and happiest moment in an England shirt. My wife was there, my dad was there, one of my best friends was there in the crowd. It was a special moment. To have had that, and being on the winning side was an incredibly proud moment for me.
For the match this weekend, of course, England have the capacity to win. As you'd expect New Zealand go in as favourites, but they are a team that can be put under pressure. The Springboks showed both home and away that if you are able to be physically abrasive and you play a disciplined game, if you take your opportunities there is a huge chance for England. With the All Blacks, you know you're going to have to restrict them to under 25 points because if they're given 10 opportunities, inevitably they'll take 8 or 9. That is the big difference between them and most international teams, their execution rate in the red zone is unparalleled. England are going to have to be disciplined, very accurate and take the game to New Zealand.
News from flexiseq
The personal information you are providing will help us to deliver, develop and promote Flexiseq products. Submitting your details indicates that you have read and agreed to our privacy and cookie policy. You can read our policies here.