7 UK Celebrities Standing Up To Osteoarthritis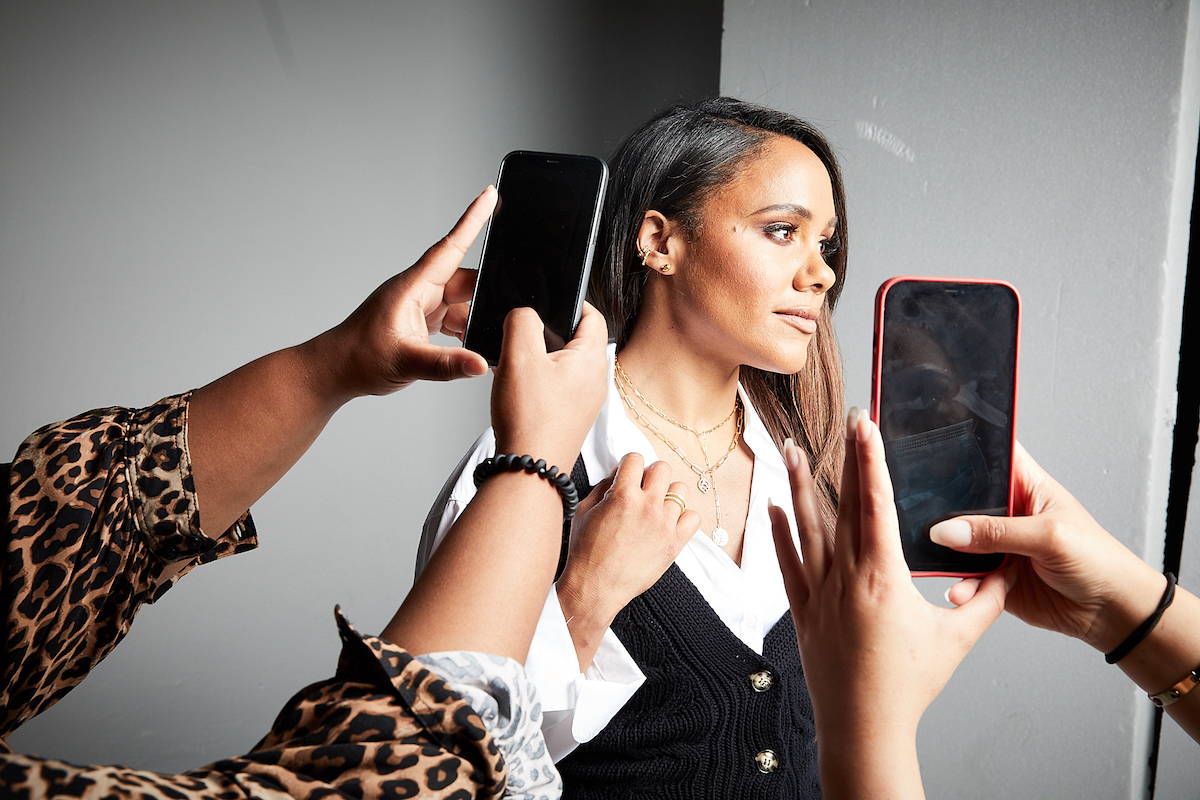 Living with osteoarthritis can be a challenging journey, affecting people from all walks of life. Even celebrities, often seen as leading a glamorous and effortless existence, are not immune to the trials of joint pain.
Understanding you're never alone with arthritis can help inspire you to stand up to this painful condition. These remarkable UK celebrities remind us that osteoarthritis is just one part of their stories, not the entire narrative. Their strength, resilience, and determination to live life to the fullest serve as a source of inspiration for us all.

From French & Saunders to the Vicar of Dibley, Dawn French is the very definition of a national treasure. But despite all her success as a writer, comedian and actor she recently opened up about living with osteoarthritis in her knees. In a post to her Instagram followers Dawn said, "Glamorous start to the day when you have a crumbly knee #loveosteoarthritis". Dawn has spoken openly about how she uses exercise to maintain her weight and you better believe it's helping those creaky joints as well.
The former Wimbledon and US Open-winning tennis star might be one of Great Britain's greatest ever tennis players but that hasn't stopped him having to bear the burden of joint pain. Throughout his career Andy was dogged by pain in his hip and was told he had severe wear and tear in the joint. He would later open up about deciding against surgery in his twenties but told The Express in 2019 that eventually "there was just bone rubbing on bone". After joint resurfacing surgery Andy is still playing tennis to this day.
One of England's most celebrated women football players, Alex Scott MBE made 140 appearances for England during her career. But while still playing, a brutal injury to her ankle led to a life of osteoarthritis. What is so inspiring is it never stopped her. These days Scott is known for her television duties on shows such as Football Focus and The One Show and even now she knows how to stand up to osteoarthritis. Last year Alex told FlexiSEQ, "I could use it [arthritis] as an excuse but then I'd only have myself to blame. You can find a way, and that way is unique to you. There is no right or wrong way, just what works for you."
One of the sceptered isle's most celebrated thespians, Sir Patrick Stewart has always been a larger than life character. If in doubt, just check out his Instagram account. But between facing off against The Borg in Star Trek, Stewart has a greater daily battle he must face in the form of osteoarthritis in his hands. Stewart has spoken openly about seeing doctors about the pain in his hands and has shed light on the fact it runs in his family when he said, "My mother had badly distorted and painful hands." As anyone who has been watching Stewart's latest Star Trek opus, Picard, can attest, Stewart clearly isn't letting a bit of joint pain stop him doing what he loves.
One of the UK's most famous TV personalities, Ulrika Jonsson first made her name as one of the few people in the country willing to stand up to the likes of Wolf and Warrior on TV's Gladiators. And that same bravery has helped her through some tough times living with arthritis. In 2021 Jonsson told The Express that she would likely need hip replacement surgery, such was the damage to the cartilage in that joint. However, Jonsson was determined to hold off on the operation for as long as possible.
As anyone living with joint pain will know, it's all about how you manage it - and Jonsson is inspiring in her determination. She told The Express, "I think because arthritis is something I've lived with for so long, I've come to accept it. You panic if you don't know what the pain is, or how long it's going to last but I can alleviate the pain that I get from my arthritis." And therein lies the key; that finding a way to manage osteoarthritis can help you live the life you want and refuse to let joint pain define you.
The former Take That pop star and Angels singer has never been one to let anything hold him back. But there was a time where osteoarthritis in his back looked like it might. Before taking part in Soccer Aid in 2016, Williams told The Evening Standard that he was living in constant pain. "I've got arthritis in my back so I can't put my foot through a ball', Williams told the newspaper, before going on to say that it means he also has to dance like a "drunk dad at a wedding" when performing on stage. But he's not one to let anything get in his way, going on to say that he has to do something on stage to fill the time.
Legendary ice dancer Christopher Dean, known for his partnership with Jayne Torvill, has gracefully glided through life despite his battle with osteoarthritis. These days he can still be found on the ice with his partner Torvill in ITV's Dancing On Ice. And as fans of the show will know, he's still got the moves and joints to make ice skating look effortless. But in 2018 Dean opened up to The Mirror about his condition telling them, "The knees don't bend quite as deeply as they used to. I think I have arthritis in my knees. I just manage it." Another great example of someone refusing to let joint pain and arthritis get in the way of the life they want to lead.

Do you have osteoarthritis or perhaps know someone who does that inspires you everyday? Let us know all about it on Facebook.

News from flexiseq
The personal information you are providing will help us to deliver, develop and promote Flexiseq products. Submitting your details indicates that you have read and agreed to our privacy and cookie policy. You can read our policies here.